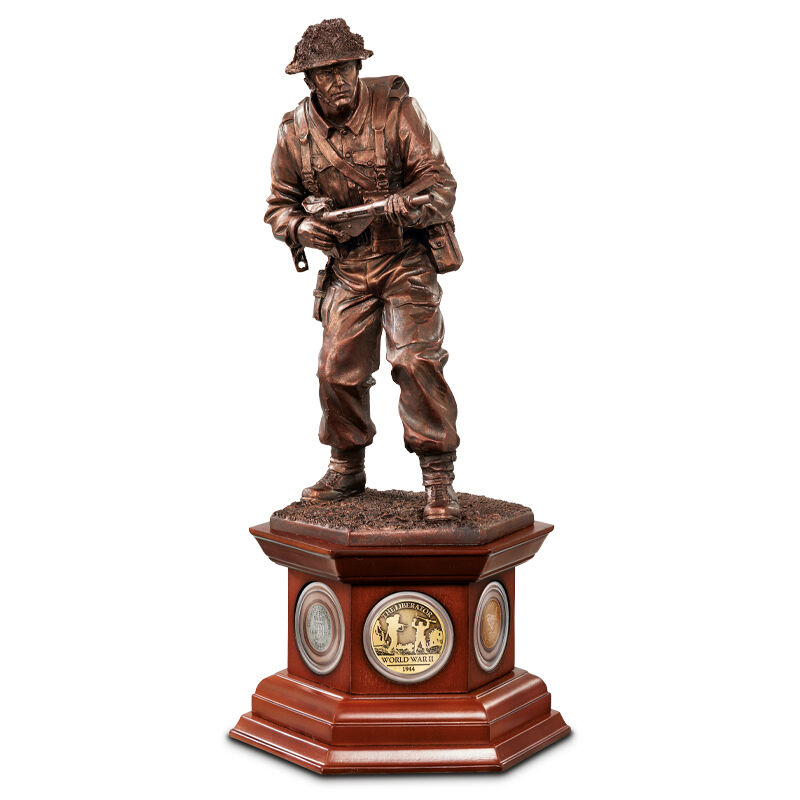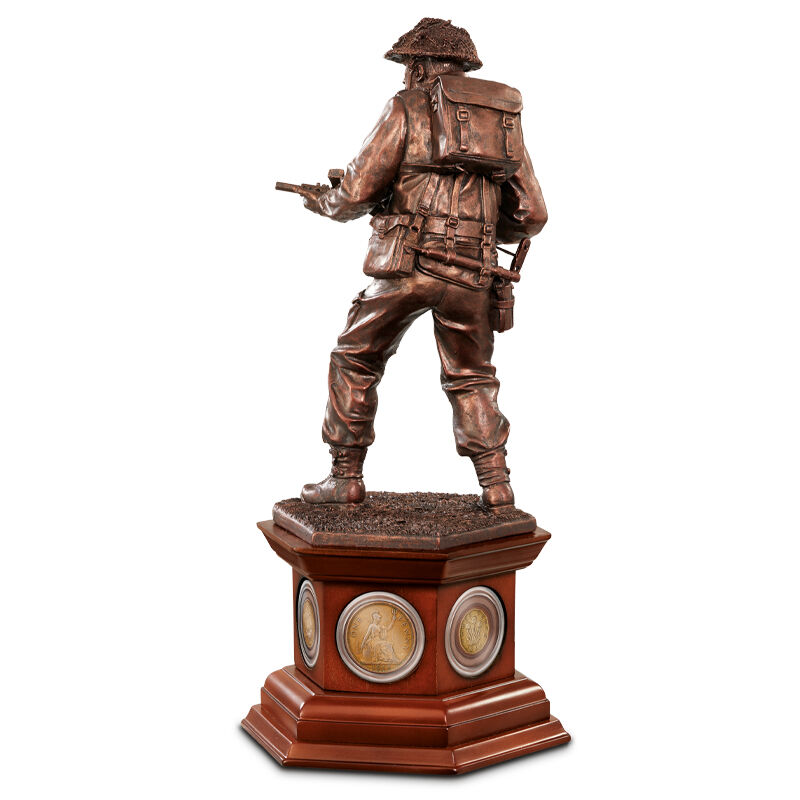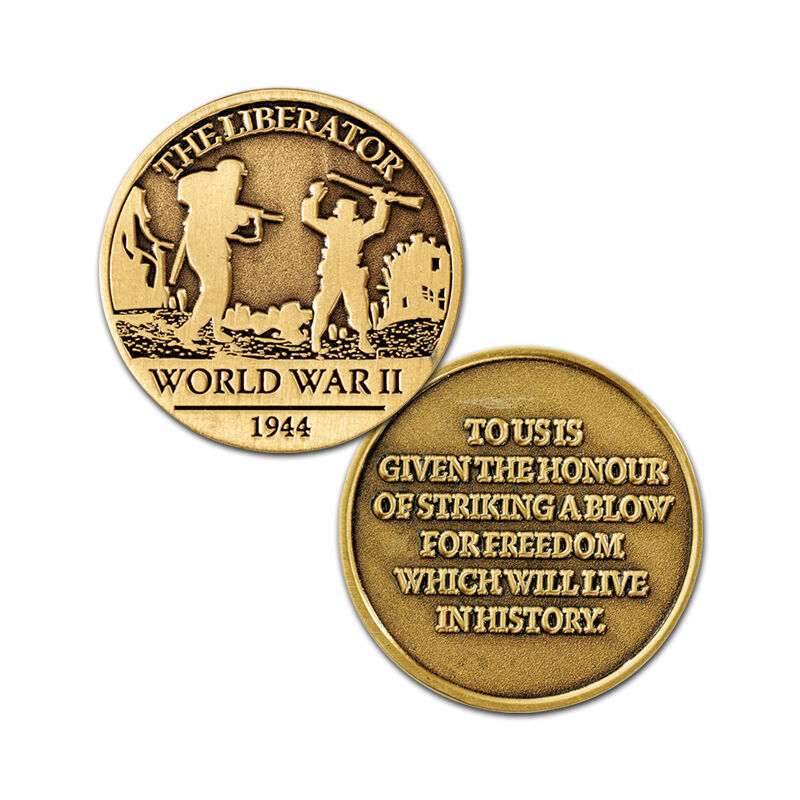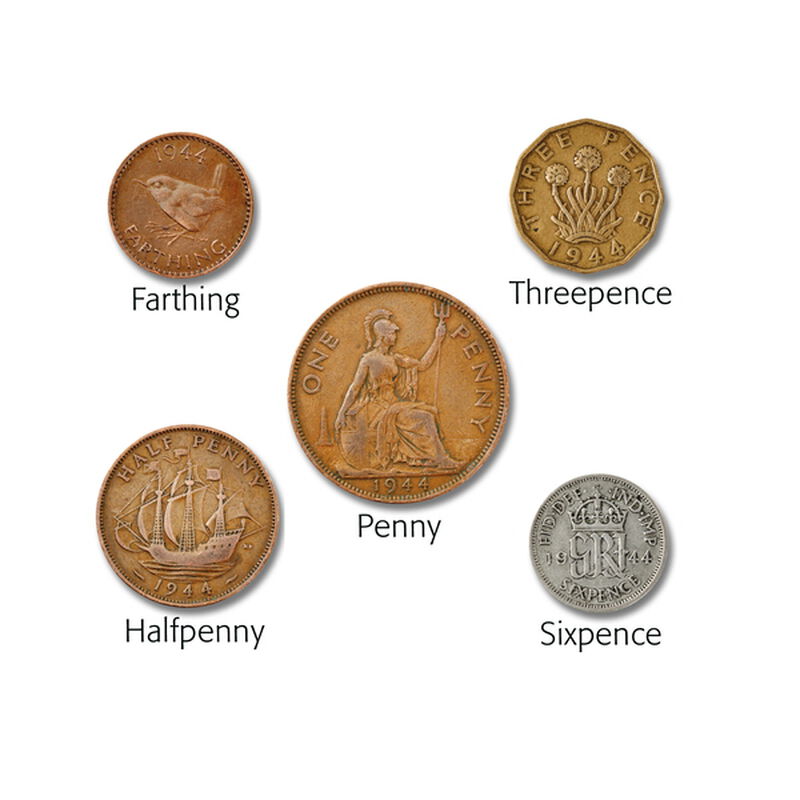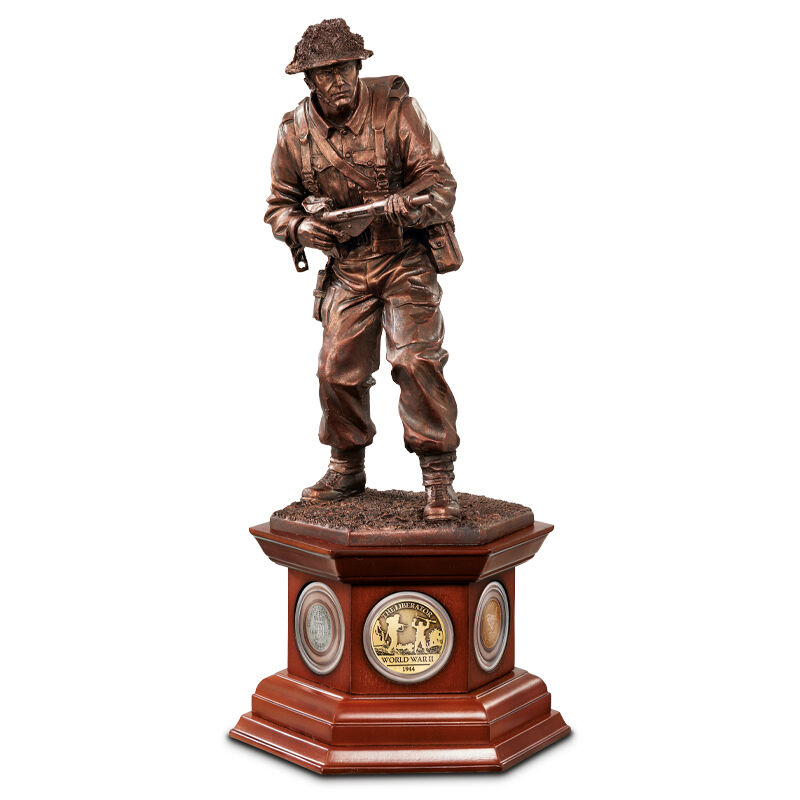 By 1944, the tide of World War II was finally turning. The Allied Forces were determined to free mainland Europe from Nazi oppression. D-Day marked a new chapter in the War and a vital step in the long struggle to liberate Europe.In tribute to all those soldiers who fought Nazi oppression, Danbury Mint is honoured to present this exclusive bronzed sculpture.
Our expert military historian has ensured that every detail is accurate. Poised for action, the soldier is clothed in battledress and helmet, and carries a STEN submachine gun.
Genuine coins from 1944, including a farthing, halfpenny, penny, threepence and silver sixpence.
A specially-crafted hexagonal wooden base.
An exclusive commemorative medal. In raised relief on the reverse are the words of General Montgomery: "
To us is given the honour of striking a blow for freedom which will live in history
".