Rolling onto Victory – The Churchill Tank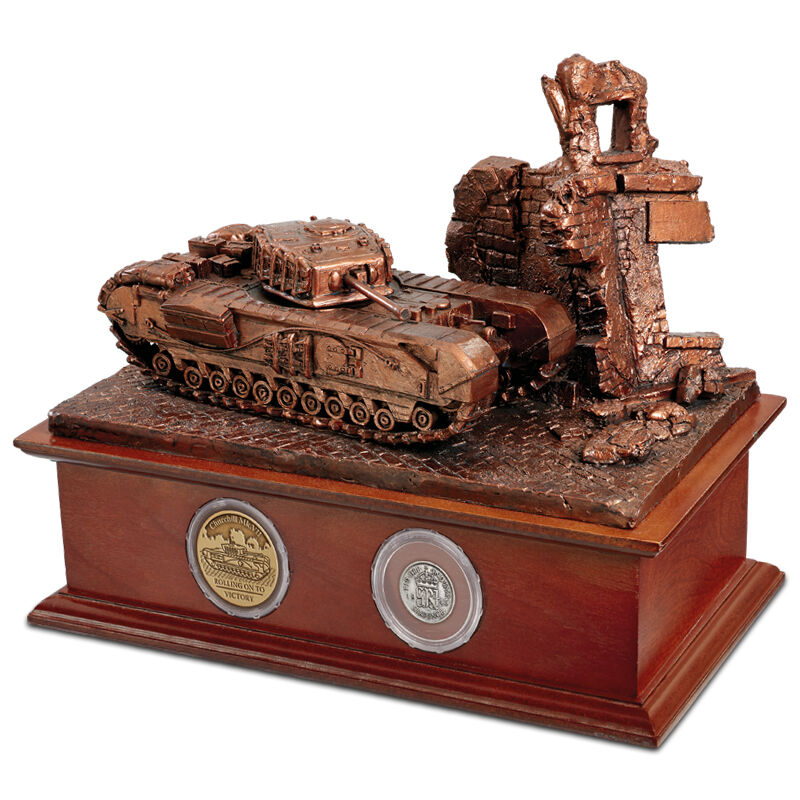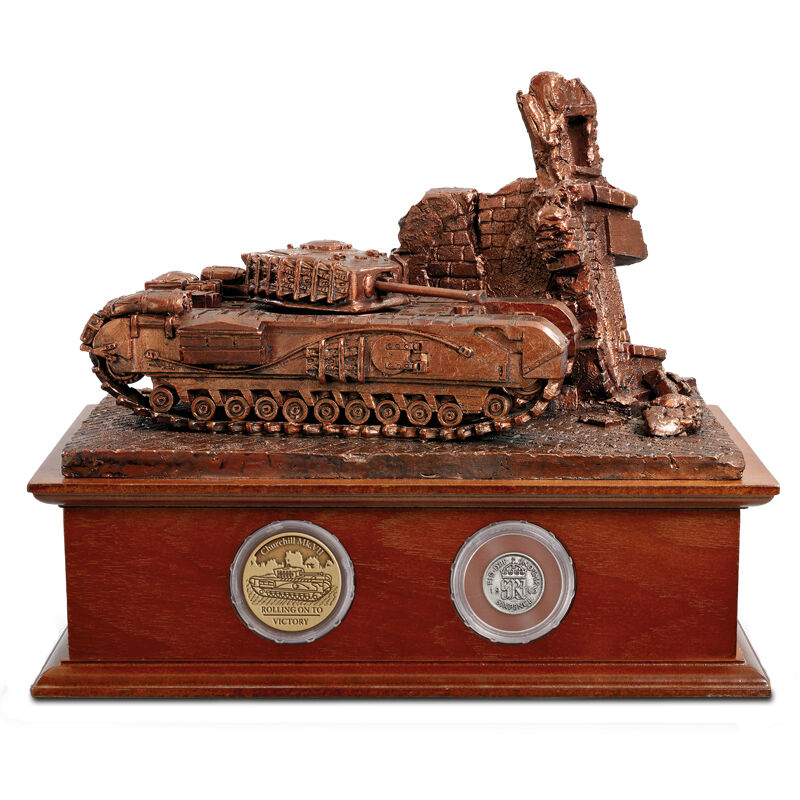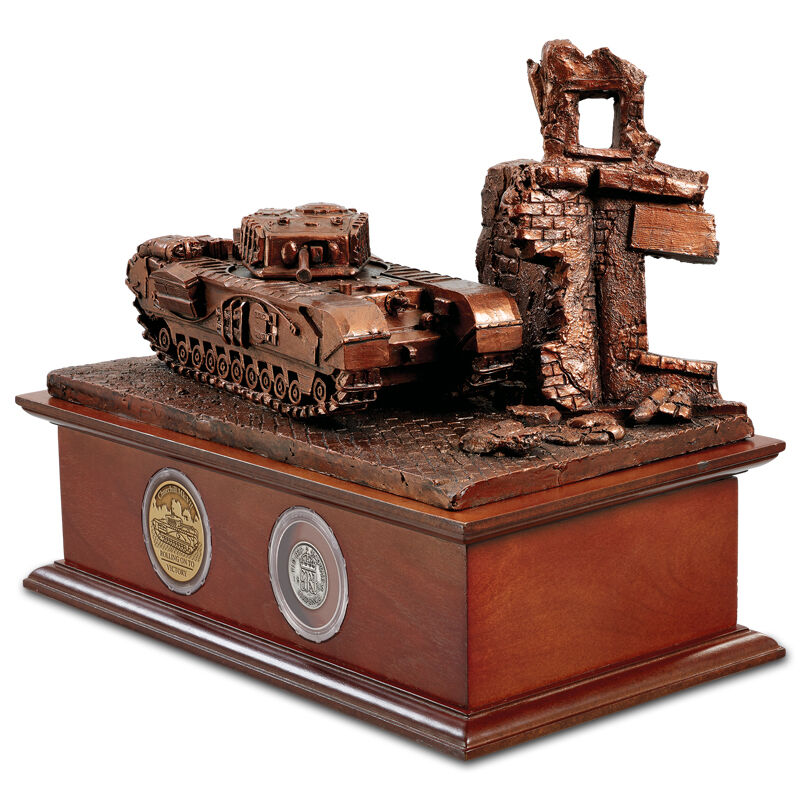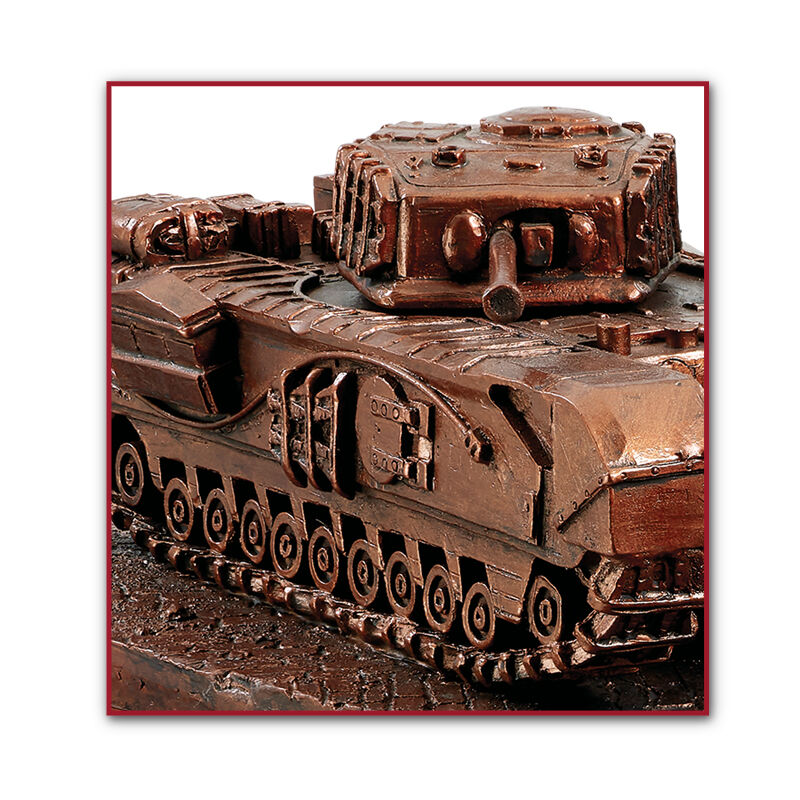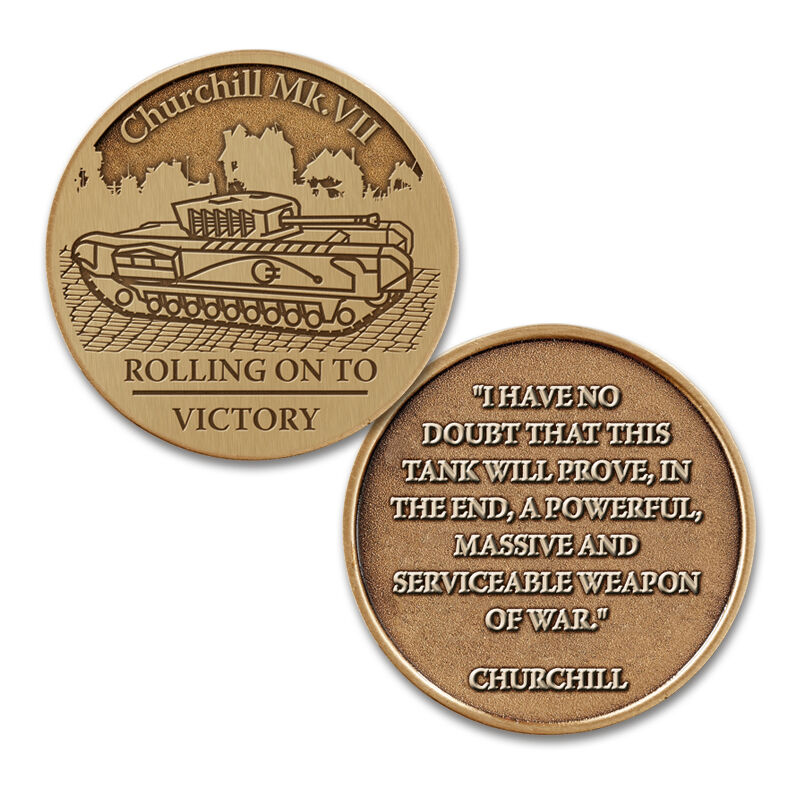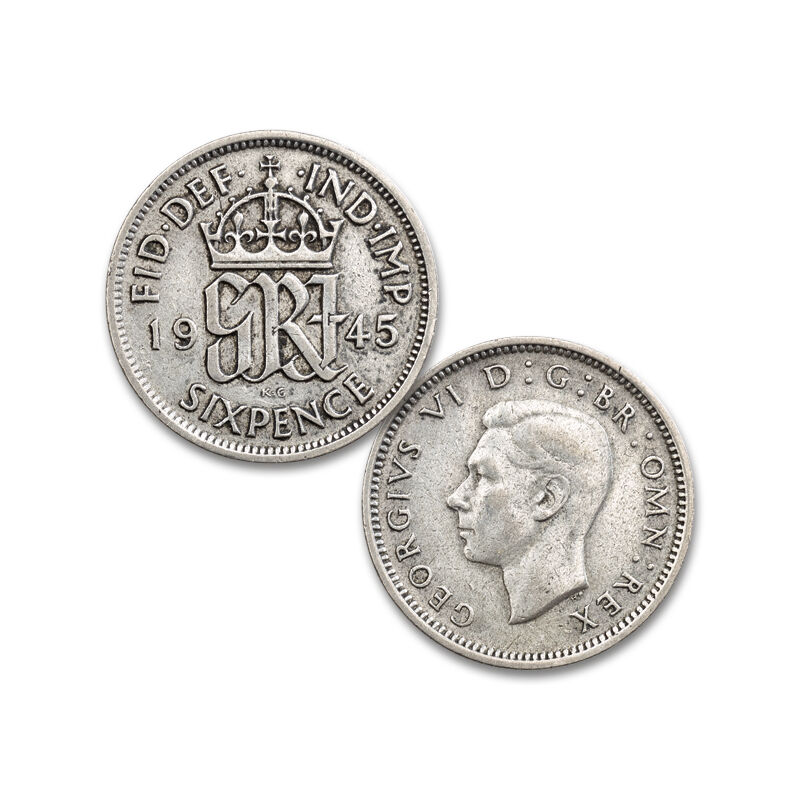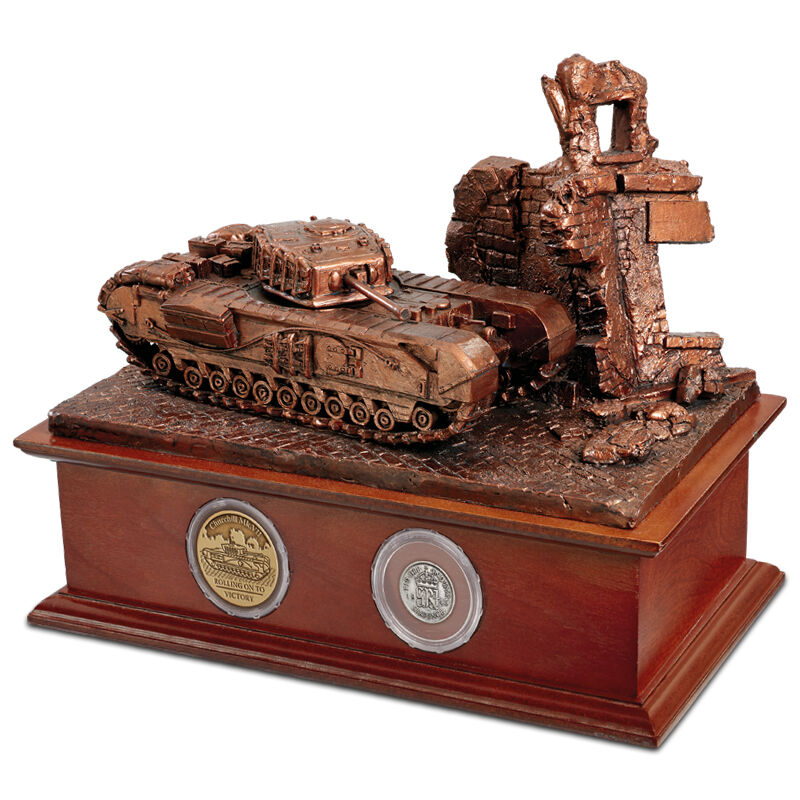 The Churchill Mk VII infantry tank was the most successful British tank in the Second World War. It saw action in North Africa, Italy, Normandy, the Low Countries and played a major role in the push into Germany.
Now, to celebrate its important role in the Second World War, Danbury Mint is proud to present… Rolling onto Victory – The Churchill Tank, an exclusive bronzed sculpture accompanied by a genuine 1945 silver sixpence and specially-commissioned commemorative medal.
With expert guidance from our military historian, our skilled craftsmen have successfully captured all of the key details. Look closely and you'll notice many fine details. The 75mm QF gun and the BESA machine gun, the multiple bogie suspensions, the caterpillar tracks, the hexagonal turret, and much more – all are there for you to admire.In an eye-catching bronze finish, the complete sculpture is set upon a wooden plinth, set with a genuine silver sixpence from 1945, the year the war came to an end, along with an exclusive commemorative medal.
The front features The Mark VII in raised relief. On the reverse are the words of Winston Churchill: "I have no doubt that this tank will prove, in the end, a powerful, massive and serviceable weapon of war".