Queen of the Desert – the Matilda II Tank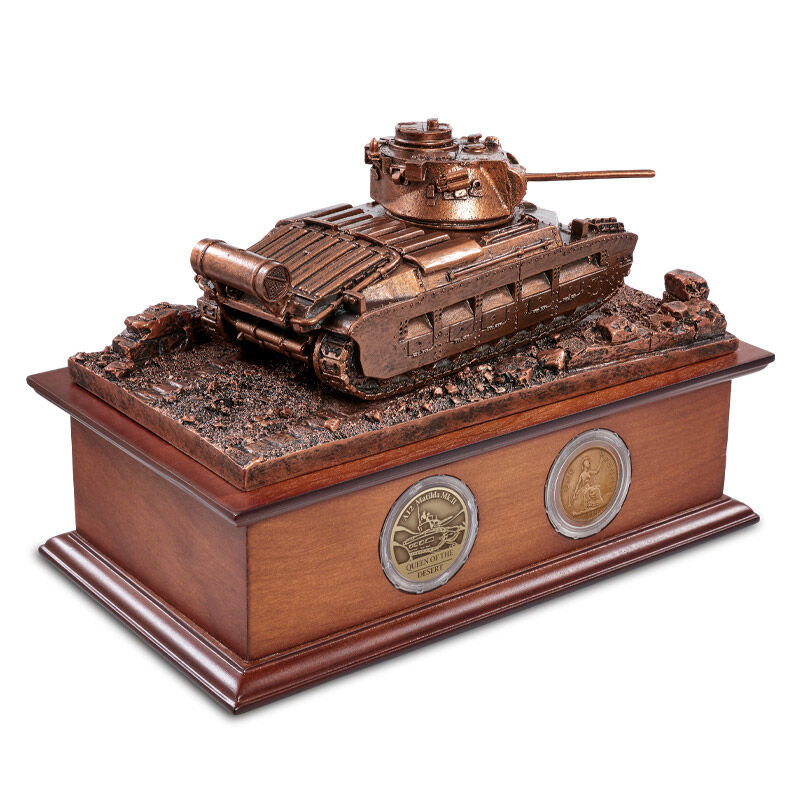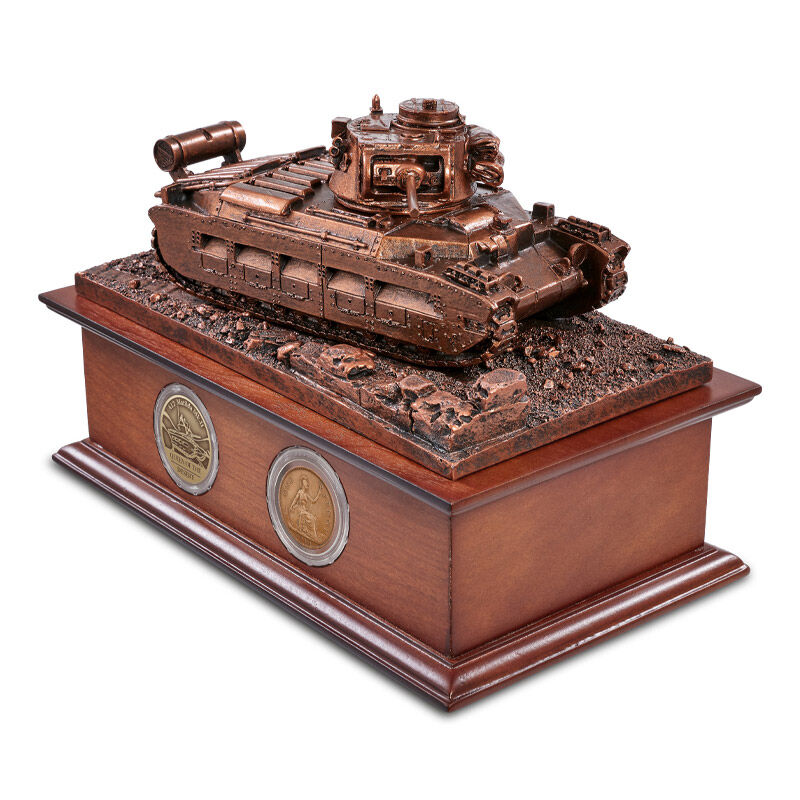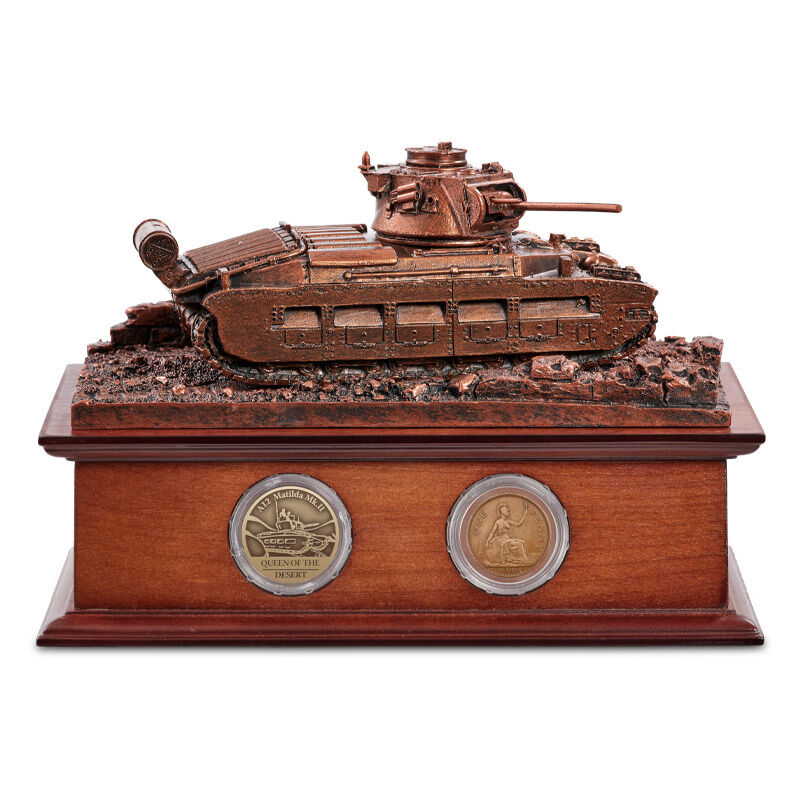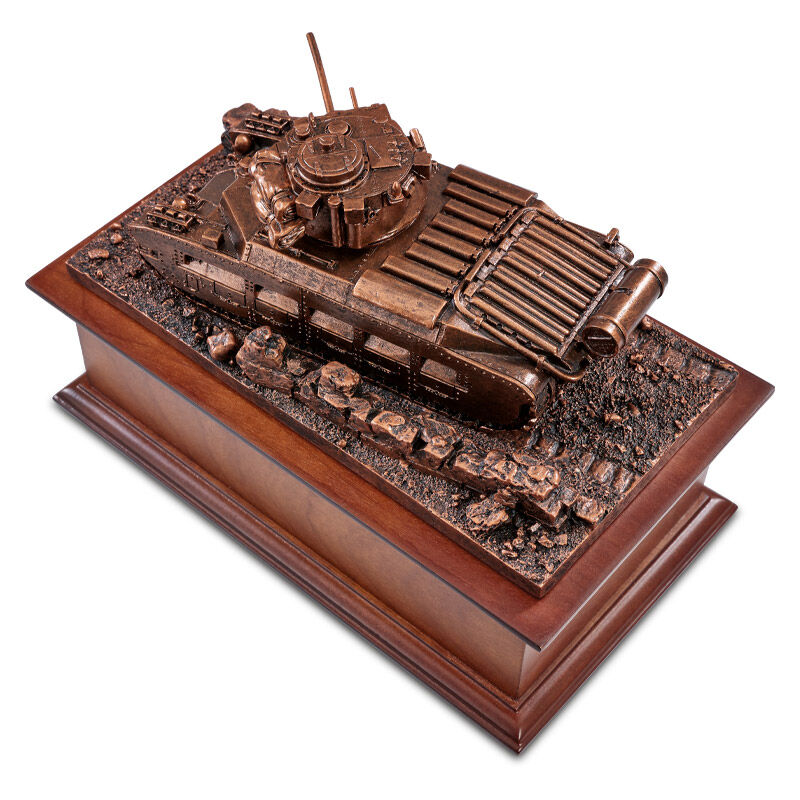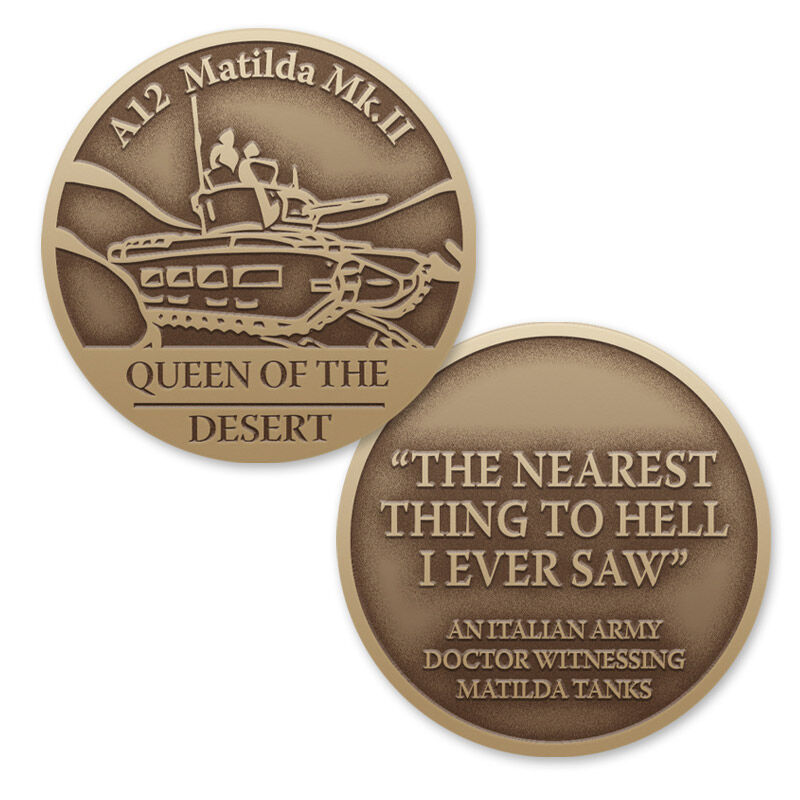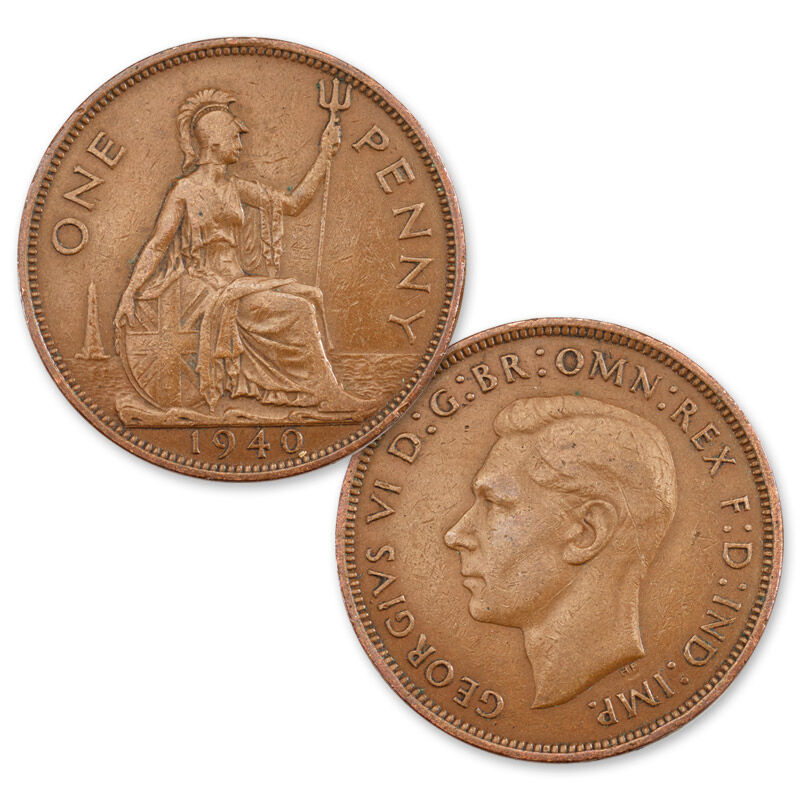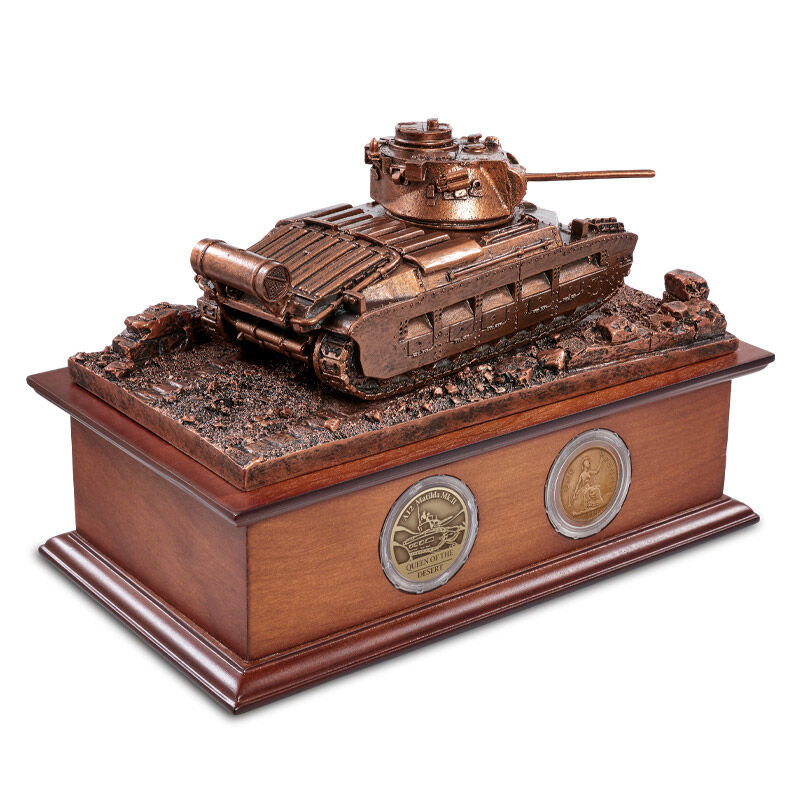 The A12 Infantry Tank Mark II, or Matilda II, as it was affectionately known, was designed to support infantry – and it was excellent at it. What it lacked in speed and manoeuvrability, it made up for in armour.
The Matilda II gained notoriety in North Africa, where it was instrumental in sweeping aside the Italians during Operation Compass. From December 1940 to February 1941, the invulnerable Matilda ruled the battlefields of the Western Deserts, earning the nickname 'Queen of the Desert'.
Now, to commemorate this legendary tank, Danbury Mint presents…Queen of the Desert – a bronzed sculpture of a Matilda II tank accompanied by a genuine 1940 coin and an exclusive commemorative medallion.
With expert guidance from our military historian, our skilled craftsmen have successfully captured all of the key details of a Matilda II tank as it moves across the barren landscape of North Africa. From the fearsome 40mm 2-pounder gun to the drivers hatch just in front of the turret, every detail is authentic.
Accompanying your sculpture is a genuine 1940 coin, minted in the same year that Operation Compass began, as well as an exclusive medallion, specially-commissioned by Danbury Mint. It features an image of a Matilda II in raised relief on the front. On the reverse are the words of an Italian Army doctor who witnessed first-hand the devastating impact the Matilda tank had in the Western Desert.