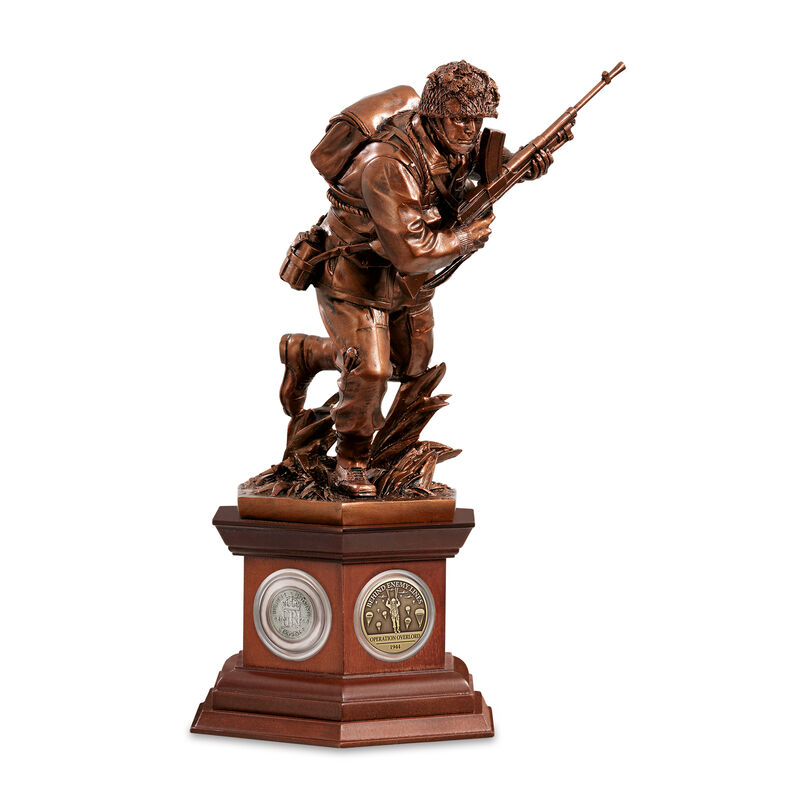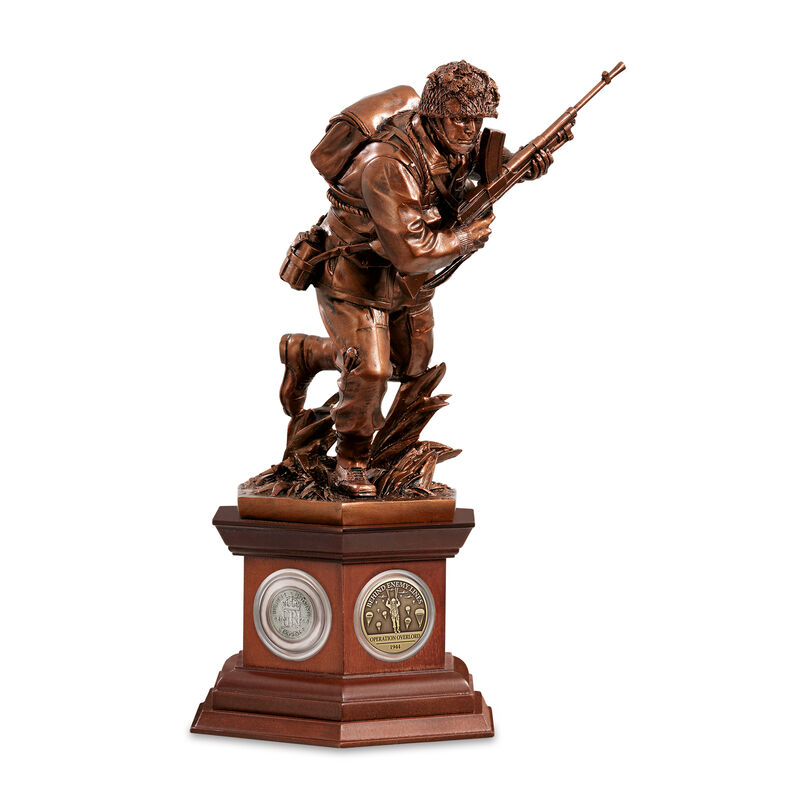 Shortly after midnight on 6 June 1944, theBritish 6th Airborne Division was dropped into Normandy, tasked with securing the key tactical ground beyond the beaches.
Now, to pay tribute to the brave British paratroopers of Operation Overlord, Danbury Mint presents… Behind Enemy Lines, an exclusive bronzed sculpture, designed under expert guidance from our military historian. This stunning sculpture is accompanied by genuine coins from 1944, plus an exclusive commemorative medal, featuring the words of General Eisenhower on the reverse.
Sculpture is 11" (28cm) in height, including the plinth.
Danbury Mint has a long tradition of charitable giving, having contributed over £100,000 to military charities. We continue to give a significant proportion of our profits to selected good causes.