The Queen Elizabeth II Bear - Platinum Jubilee Edition by Merrythought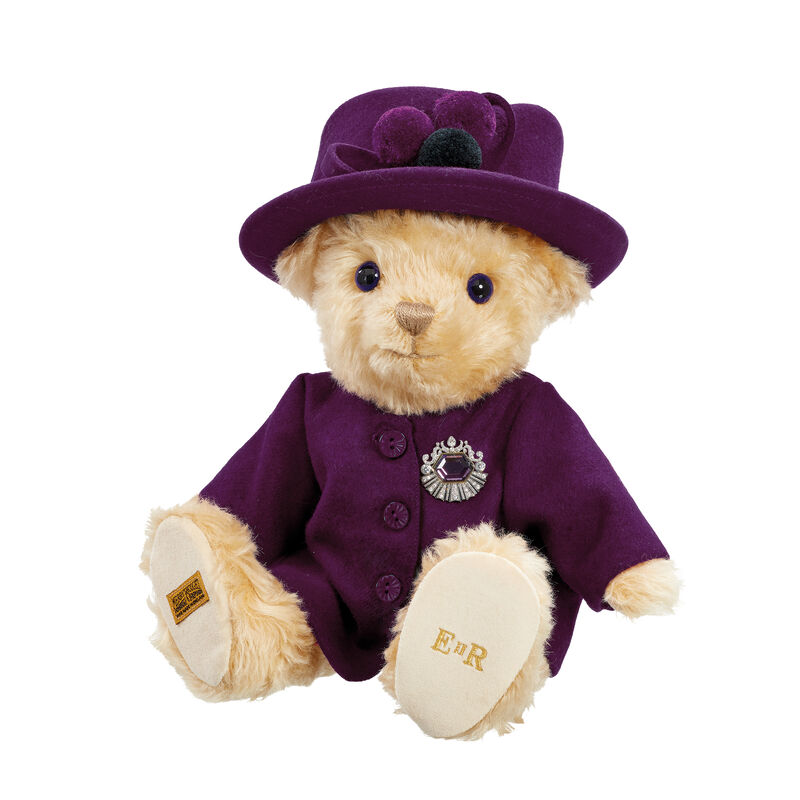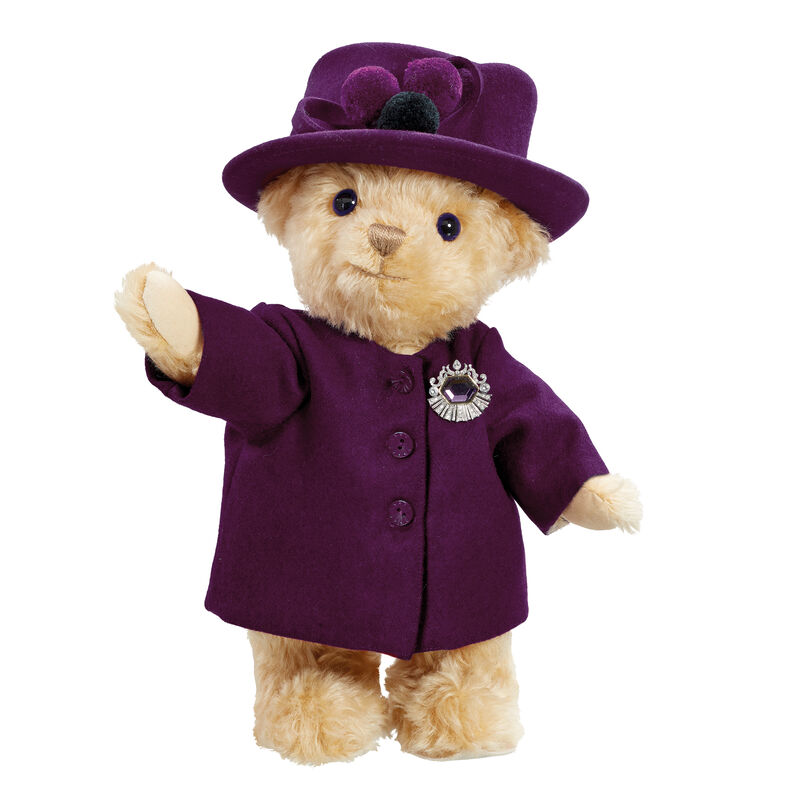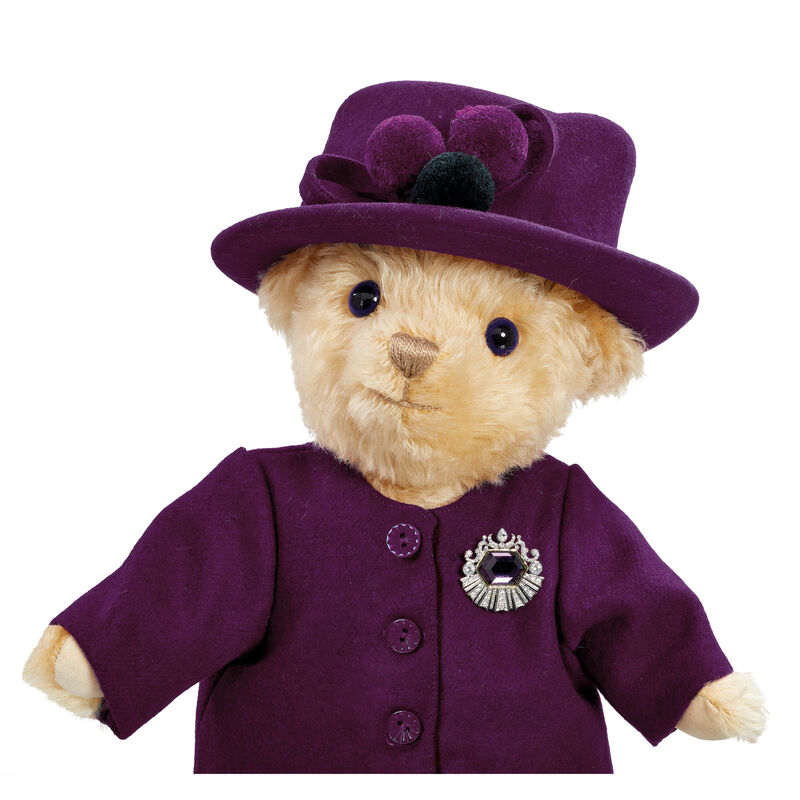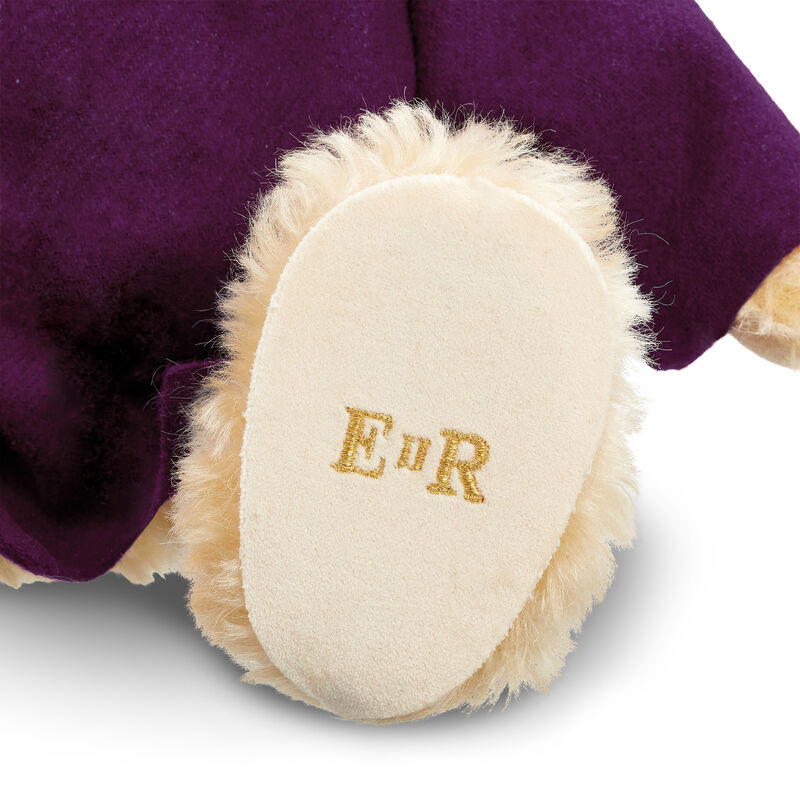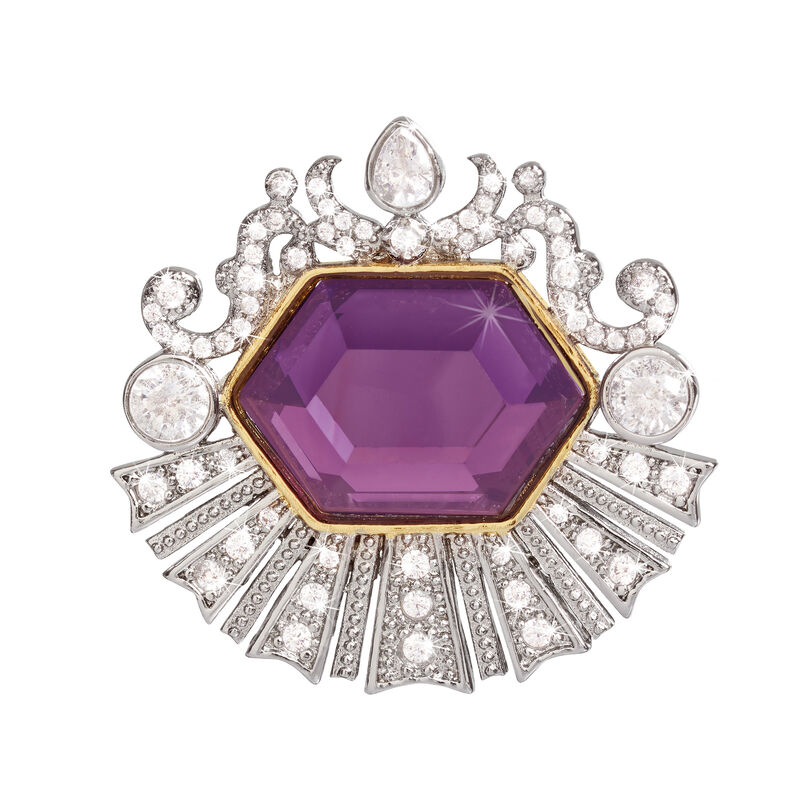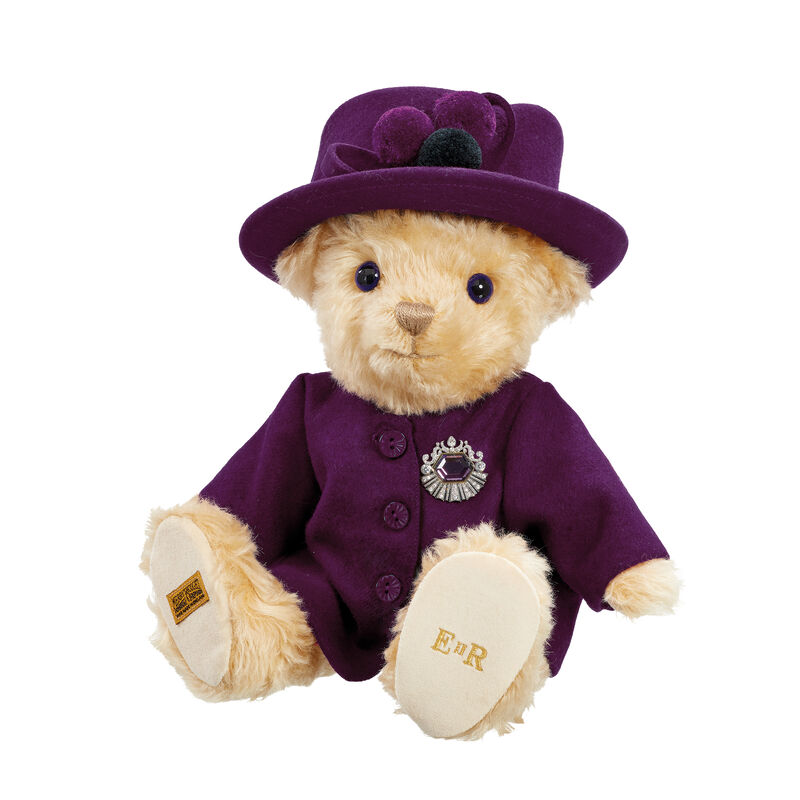 She's currently the world's oldest sovereign and, on 6th February 2022, Her Majesty Queen Elizabeth II achieved another milestone as she became the first-ever monarch in British history to celebrate a Platinum Jubilee – 70 years on the throne.
Such an important occasion requires something extra special, and this beautiful bear certainly does not disappoint.
She's hand-made from the finest soft blond mohair with a wonderful hand-stitched nose and sparkling blue eyes – just like her Majesty. Her footpads are made from luxuriously soft cream velvet – one features the Queen's royal cypher delicately embroidered in golden thread – and the other, of course, bears Merrythought's iconic wishbone label finished with the proud boast, "Hand-made in England!"
Pinned to her coat is a specially-commissioned brooch inspired by one from the Queen's own collection – the Kent Amethyst Brooch. The original brooch, which formed part of a much larger jewellery set, was made in the early part of the 19th century for the Duchess of Kent, who passed it on to her daughter, Queen Victoria, in 1861.
In a similar style to the original brooch, the eye-catching hexagonal purple amethyst-coloured crystal centrepiece sits below diamond-white crystal encrusted scrollwork with rows of shimmering crystals beneath to create a shell-like shape.
As befits such a significant collecting opportunity, The Queen Elizabeth II Bear by Merrythought will be issued in a strict limited edition. Not only is she exclusively available from Danbury Mint, but she will only be produced for a short time – production will end forever on 2nd June 2023 – the 70th anniversary of the Coronation.
Actual size of bear is 12" (30cm) standing.