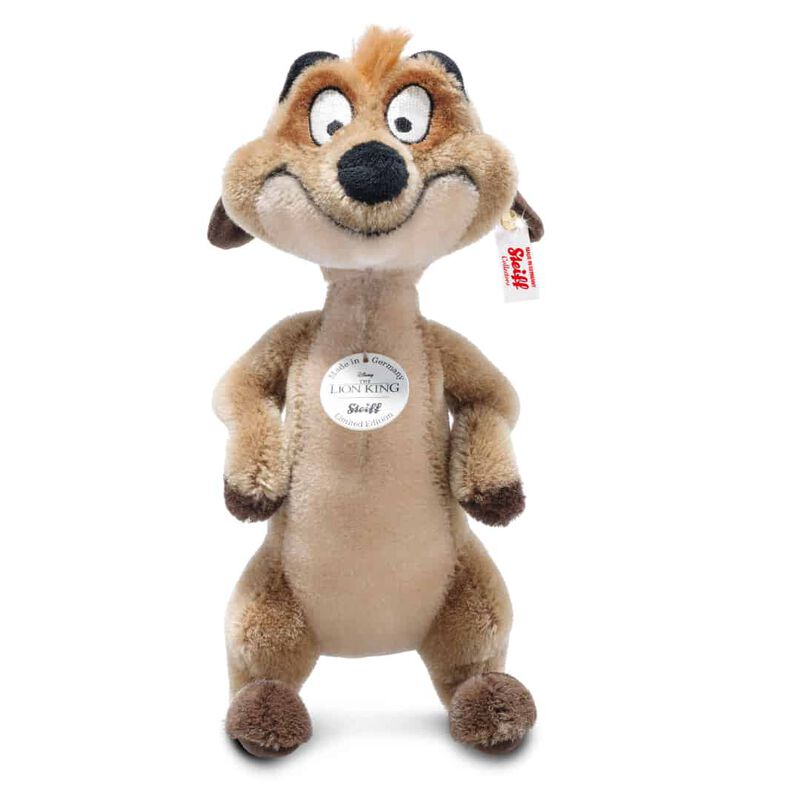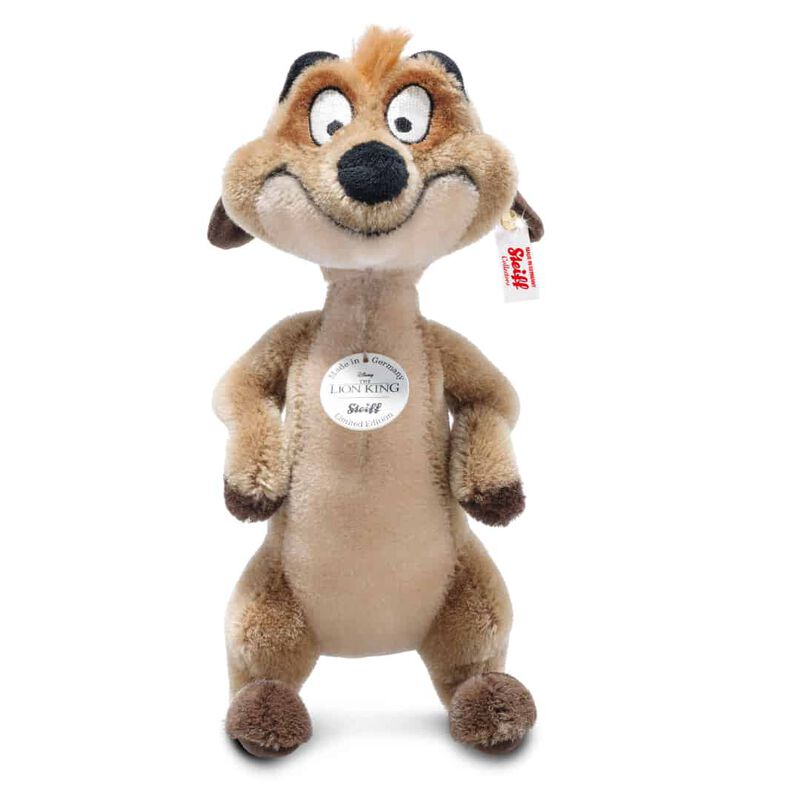 The Lion King hit cinemas in 1994 and one of the biggest stars was Timon, the wisecracking, carefree Meerkat. Now, for the first time, he's been hand-made by Steiff from luxuriously soft light-brown mohair with big hand-embroidered eyes, a wide grin and fabulous airbrushed details.
Timon is being made in a strict limited edition. Only 1,994 pieces can ever be produced worldwide.
Actual size is 9" (22cm) standing.
© Disney