The Steiff Black Diamond Bear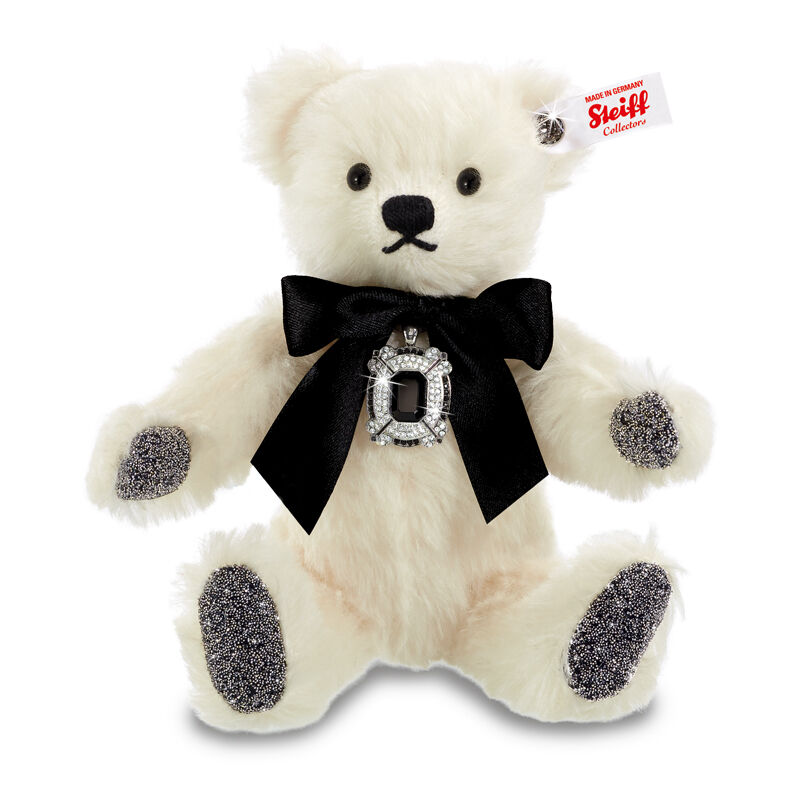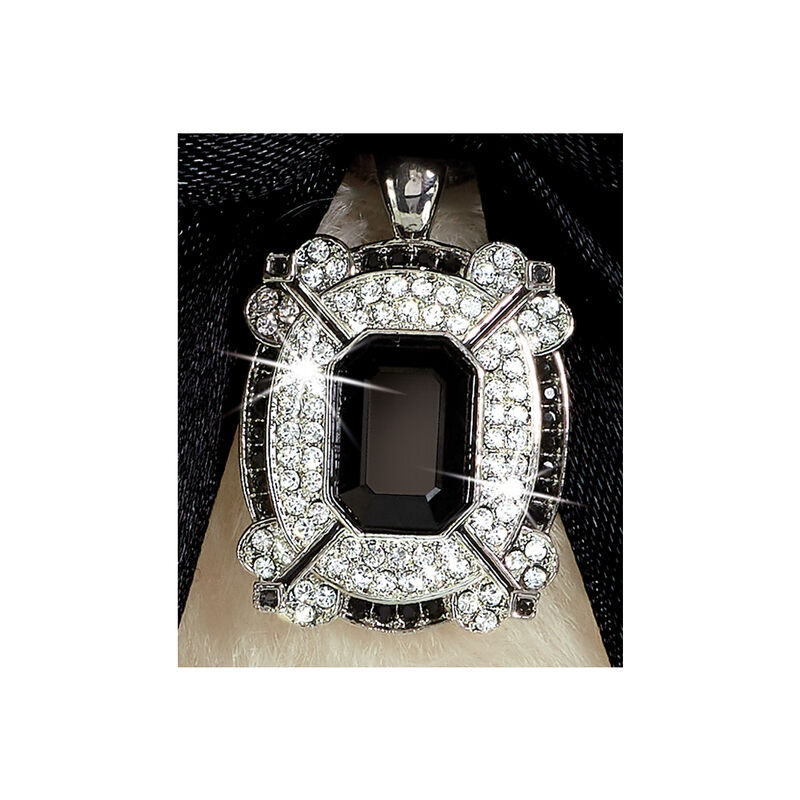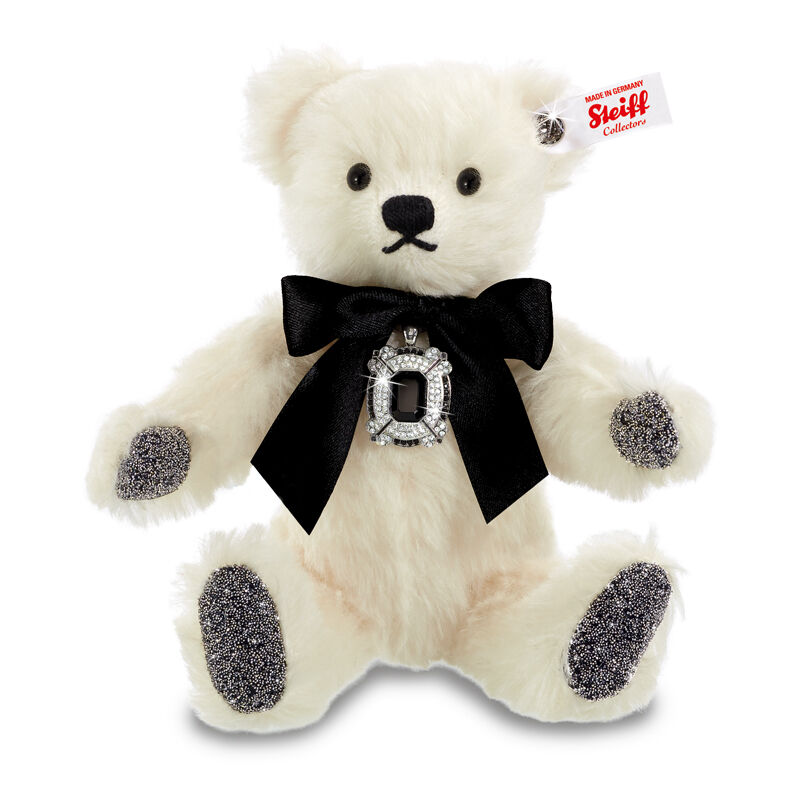 Crafted by hand from the finest snowy-white mohair – the perfect medium for making teddy bears, all her features have been lovingly hand-stitched and are full of delightful feminine charm.
Her pure snow-white fur is the perfect contrast to the hundreds of tiny, jet-black, uncut Swarovski® crystal elements which shimmer from her glamourous paw pads.
Her fabulous bejewelled pendant is set with a bold octagonal crystal gemstone which glistens amidst three rows of dazzling black and white Swarovsk®i crystals designed to maximise sparkle. As the perfect finishing touch, a genuine black diamond adorns each of the four corners for the ultimate in luxury.
Finally, in a break from tradition, Steiff have replaced their iconic gold-plated button-in-ear with a sparkling Swarovski® jewel – a rare and important event indeed.
Available exclusively from Danbury Mint, The Steiff Black Diamond Bear is from a limited edition of only 2,500 pieces worldwide.
Act now to reserve one of the first bears to be made.
Actual size is 8½" (22cm) standing.