The Queen Elizabeth II 95th Birthday Bear by Steiff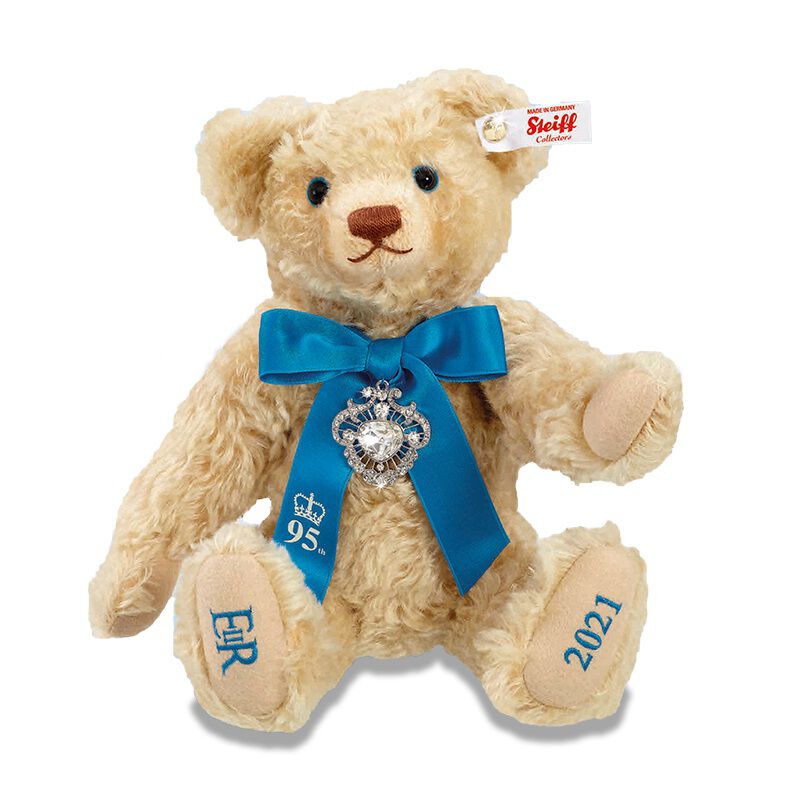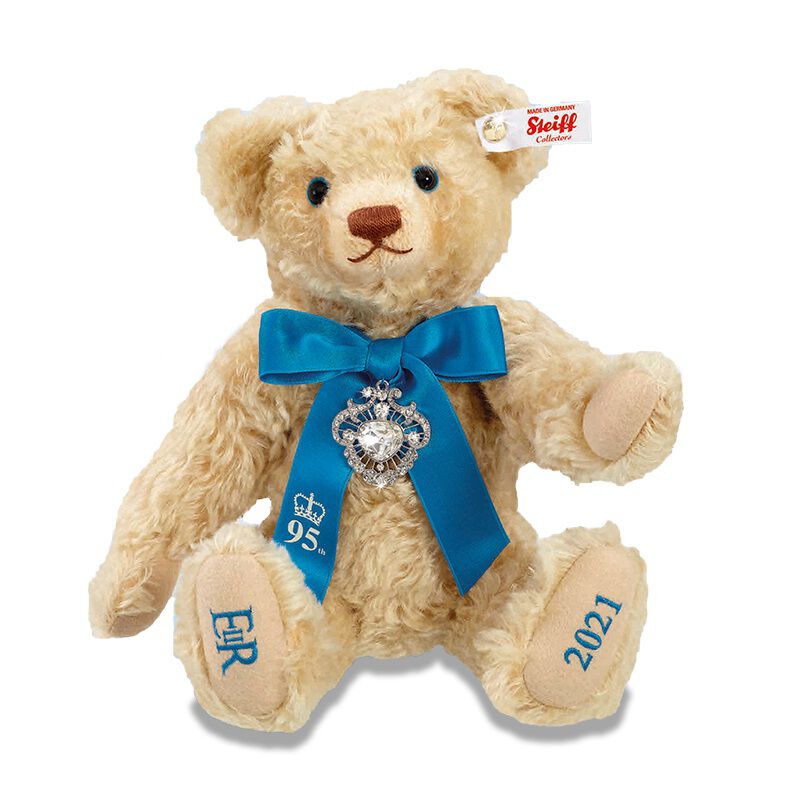 She's already Britain's longest reigning monarch and the world's oldest sovereign. And on 21st April 2021, Her Majesty Queen Elizabeth II celebrated another milestone – her 95th birthday.
To mark this historic event, Steiff have made a special limited-edition bear exclusively for Danbury Mint. He's made of sumptuous, soft mohair… wears a regal blue ribbon…has delicate hand-embroidered footpads and a pendant decorated with sparkling crystals inspired by one of the Queen's favourite pieces of jewellery – the Cullinan V Diamond Brooch.
The Queen Elizabeth II 95th Birthday Bear is issued in a strict limited edition. Production ended on 31st December 2021 and no more bears can ever be made. Only a select few remain.
Actual size is 11½" (29cm) standing.