The Bear Who Cares by Steiff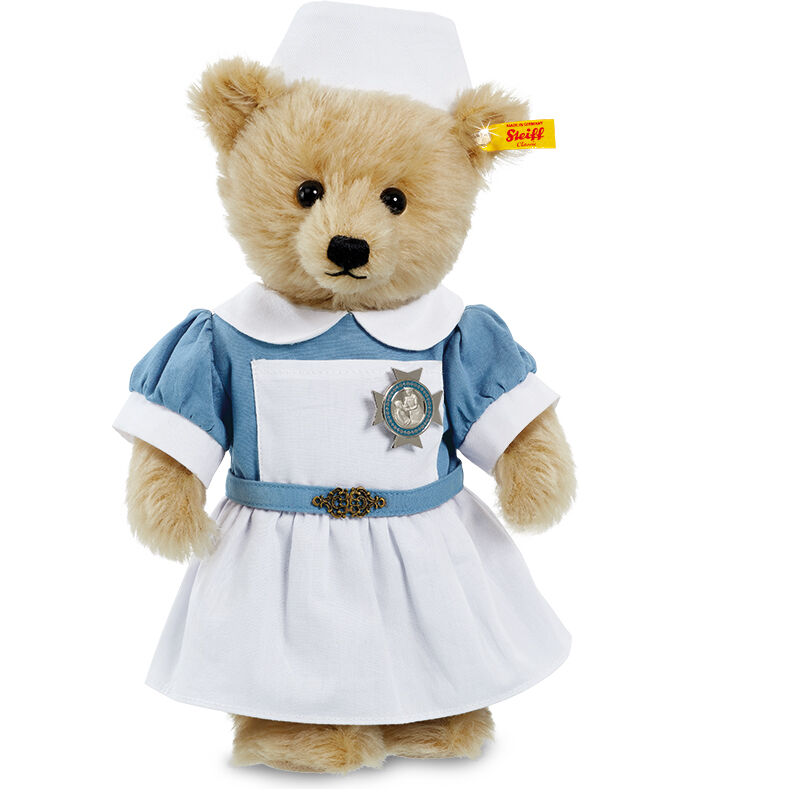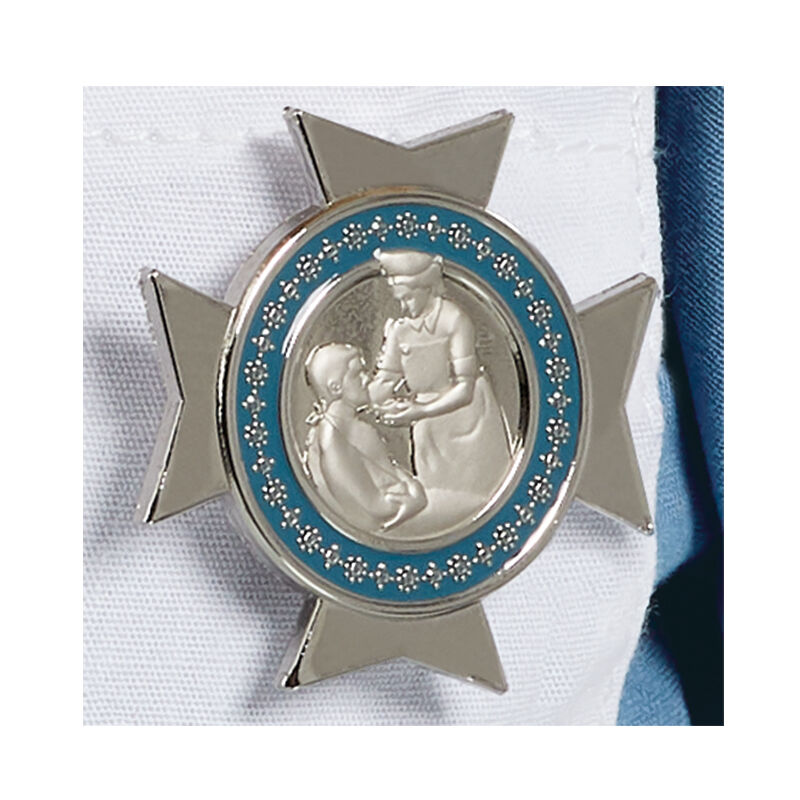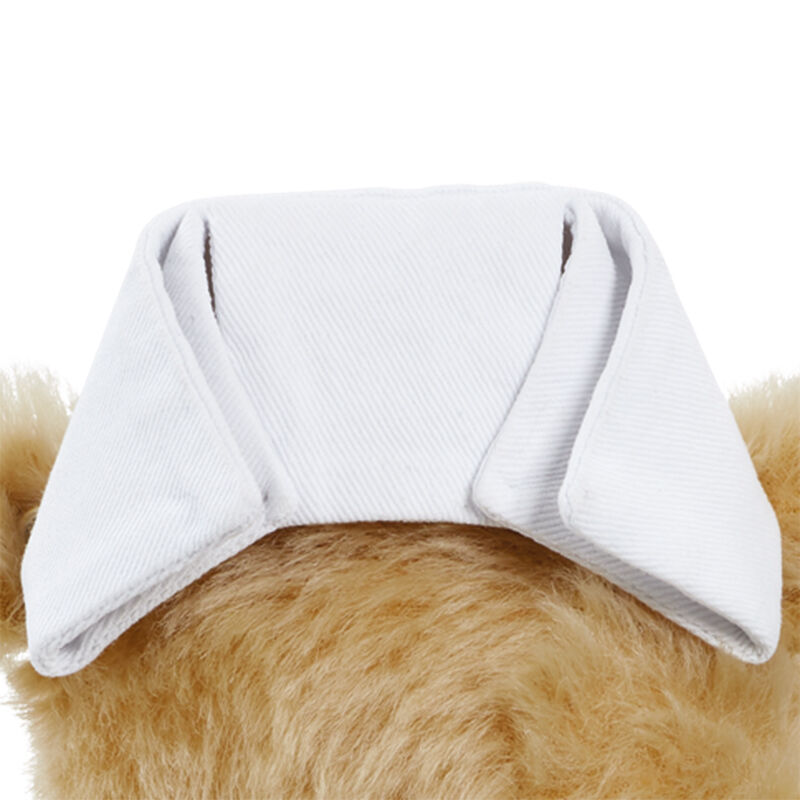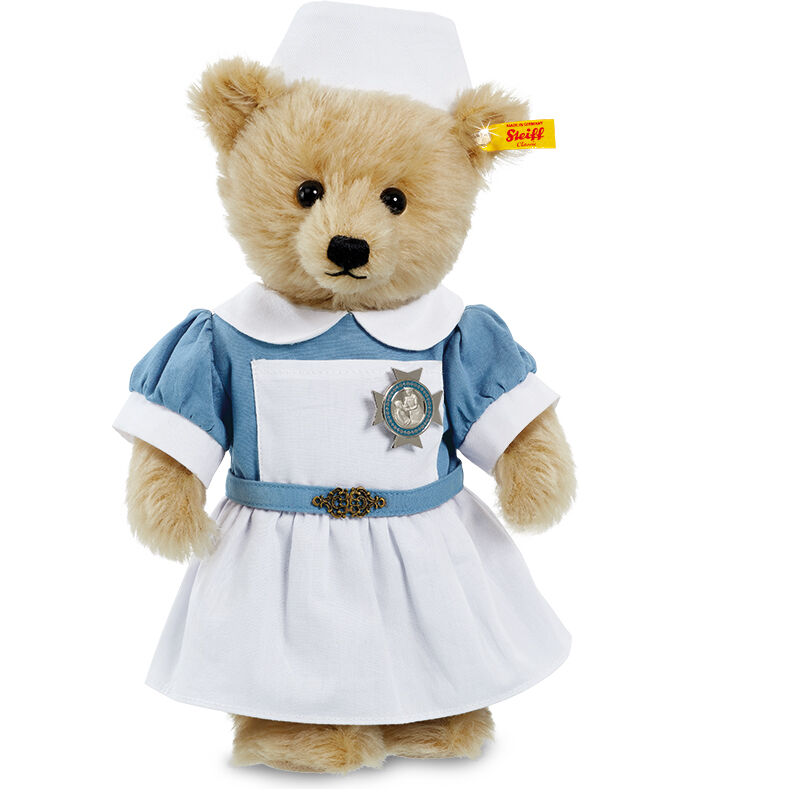 Over the past 72 years, the NHS has transformed the health and wellbeing of the nation.Now Steiff and Danbury Mint are proud to pay tribute to this great British organisation.
"The Bear Who Cares" wears the "national" – the uniform created for nurses when the NHS came into being in 1948. Her starched white cap is both practical and traditional, and when paired with her calf-length blue dress with short sleeves and crisp white apron, she looks both professional and authoritative.
The pin attached to her apron formed a customary part of the uniform as it identified the school of nursing from which she graduated. On this occasion, it depicts a nurse carefully tending to a patient with a broken arm.Made from soft blond mohair, this caring bear's expression is full of warmth and character from her gorgeous hand-stitched nose and mouth to the kind-hearted twinkle in her boot-button eyes. In her ear you'll see the world-famous Steiff 'button-in-ear', your guarantee that she's a genuine Steiff original.Satisfaction guaranteed – return within 90 days for a FULL refund!
What makes a Steiff bear so special?
This beautiful bear is crafted in a time-honoured tradition that stretches back over more than a century. As a quality, hand-made item using the finest materials, it takes many skilled craftspeople to produce a single Steiff bear. No wonder their creations are sought-after throughout the world.
Actual size is 9½" (25cm) standing.