Steiff Wedding Keyring Set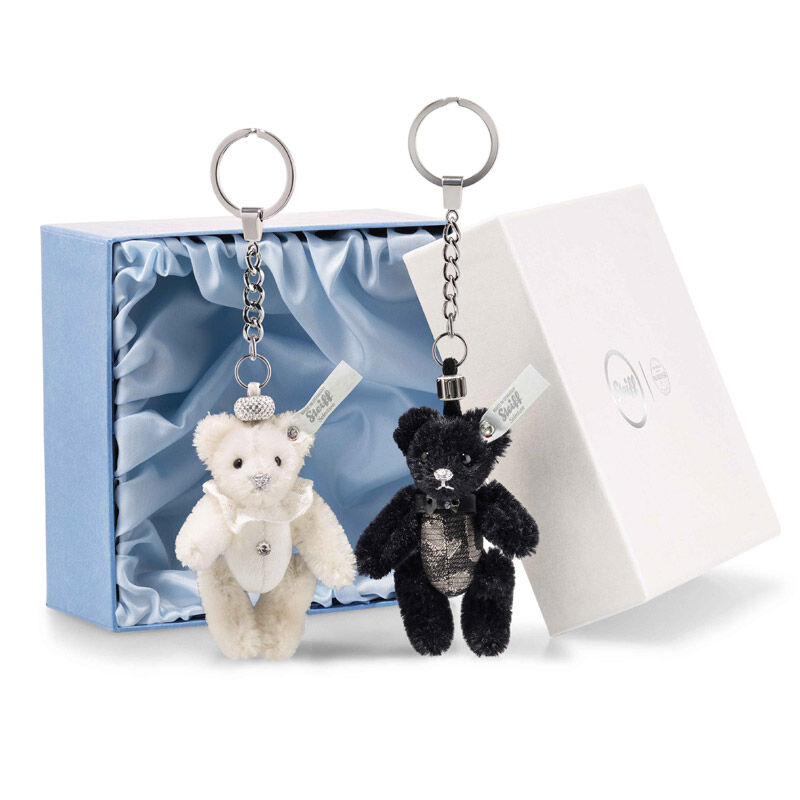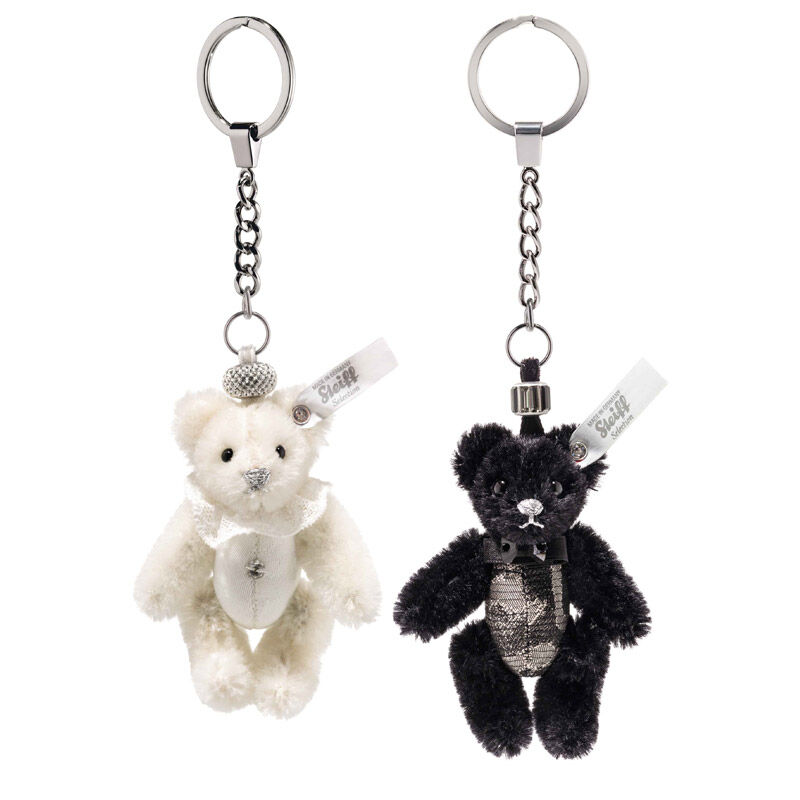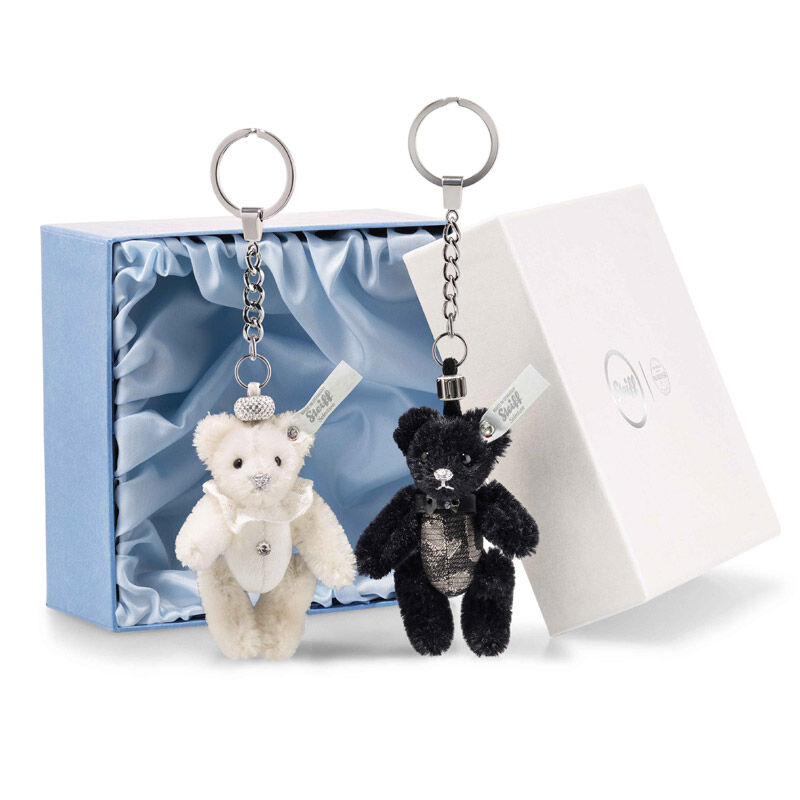 Steiff have honoured the union of two in marriage with two beautiful wedding bears, made from high-quality short-pile mohair and decorated with premium-quality crystals. The perfect gift to give a newly-wed couple!
The bride – in white – has a white patterned body adorned with premium-quality crystals. Her collar is crafted of the finest lace and a sleek silver thread forms her nose and mouth.
The groom has a beautiful black patterned body and he wears a bow tie around his neck, decorated with a luxurious crystal. His nose and mouth are formed from a silver thread.
Each bear is 9cm long.