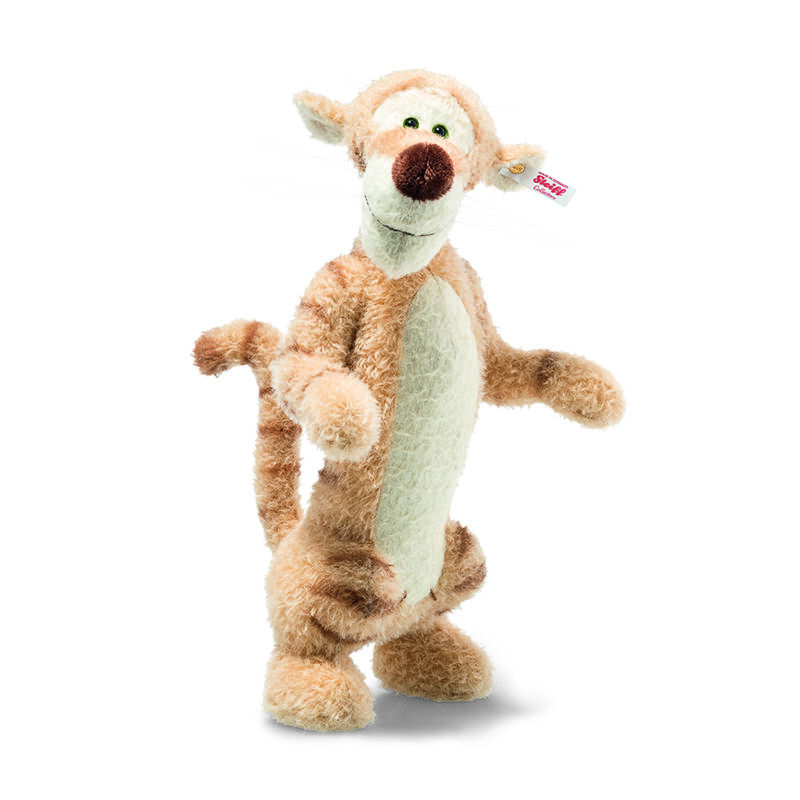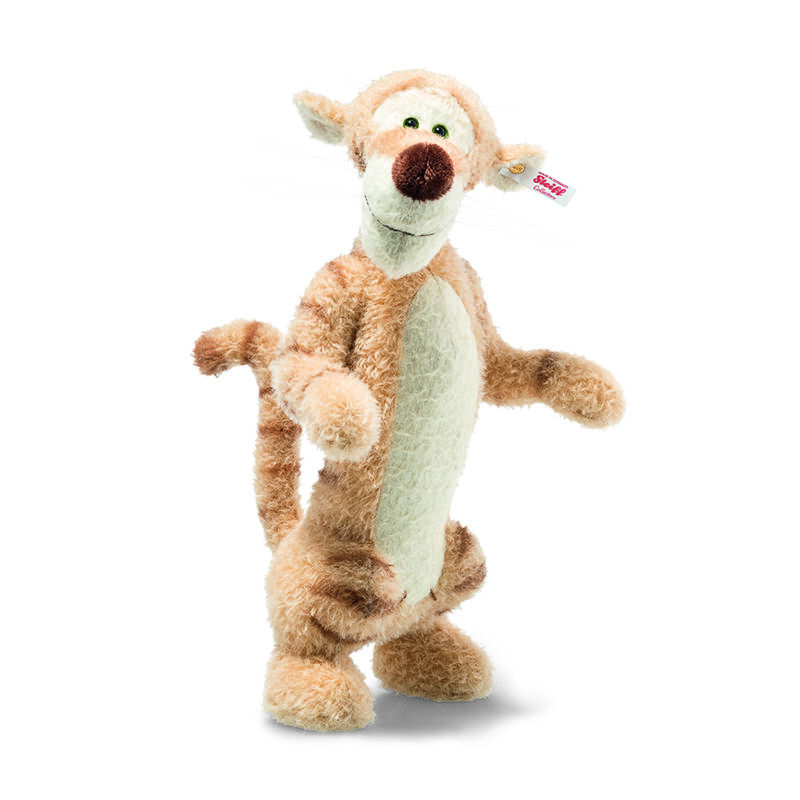 Boisterous and exuberant, Tigger is wonderful and one-of-a-kind. Winnie the Pooh's lovable friend has been faithfully re-created by Steiff and is sure to be a favourite.
He's made of the finest Schulte mohair, with delicate airbrushed details. Steiff have captured the vintage appeal of Christopher Robin's animal friends direct from the hit Disney movie.
He is 3-way jointed and comes wearing the gold-plated, white labelled Steiff 'Button-In-Ear' – an indication of his limited edition status. Just 2,000 pieces will ever be made.
Actual size is 15" (38cm) tall.
© Disney and Based on the "Winnie the Pooh" works by A.A. Milne and E.H. Shepard.