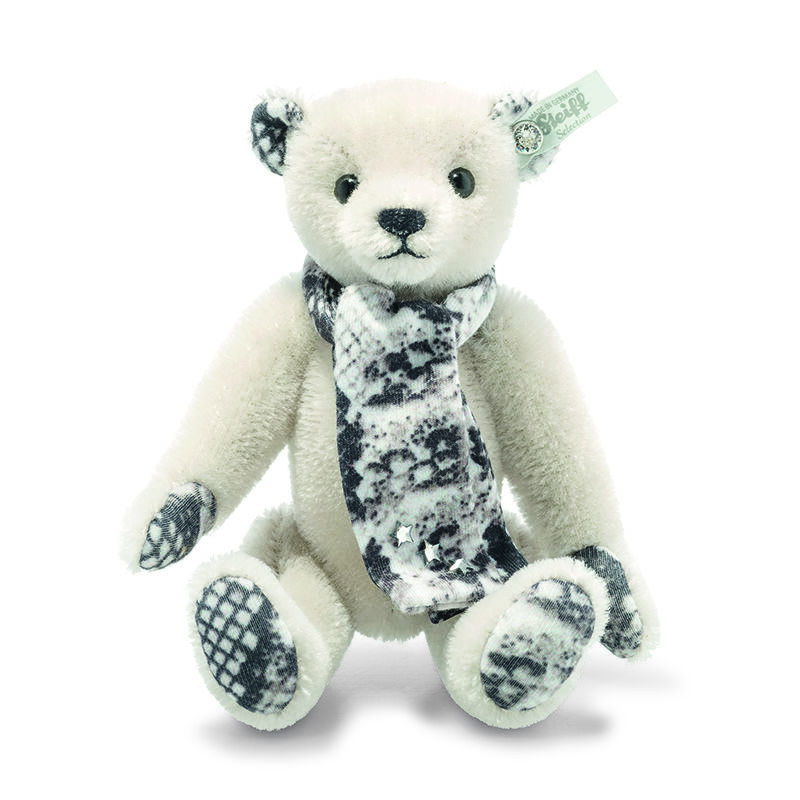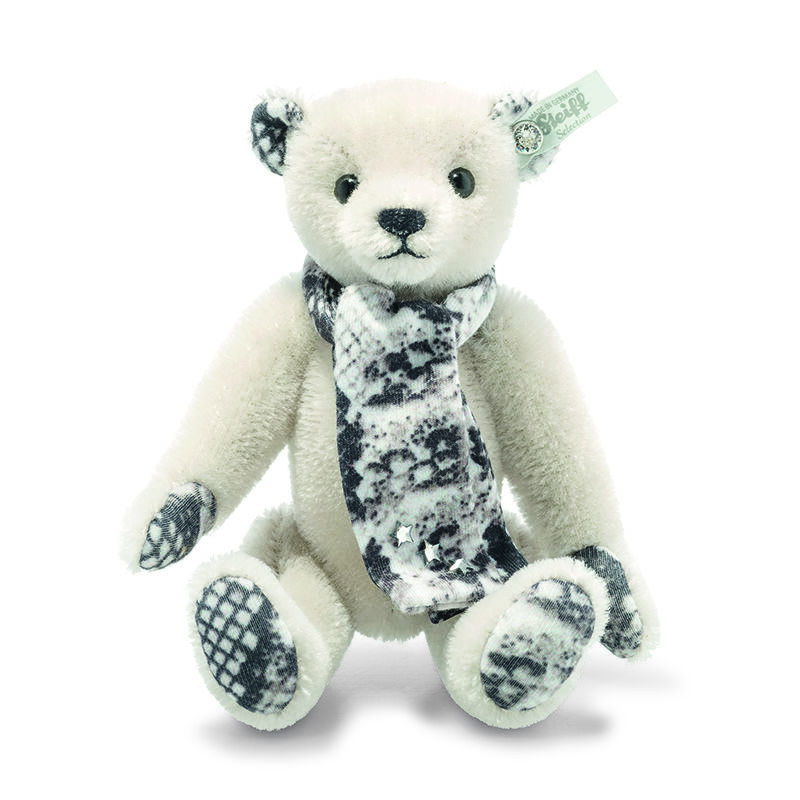 Snakeskin print is all the fashion at the moment and this on-trend teddy knows it! He's proudly showing off his wonderful reptilian paws, ears and long scarf. He's made sure it all matches his fine grey mohair fur and a trio of Swarovski® crystals sparkle as much as his beautiful black eyes.
Five-way jointed and surface washable, he comes complete with a crystal Steiff 'button-in-ear'
Actual size is 6" (15cm).