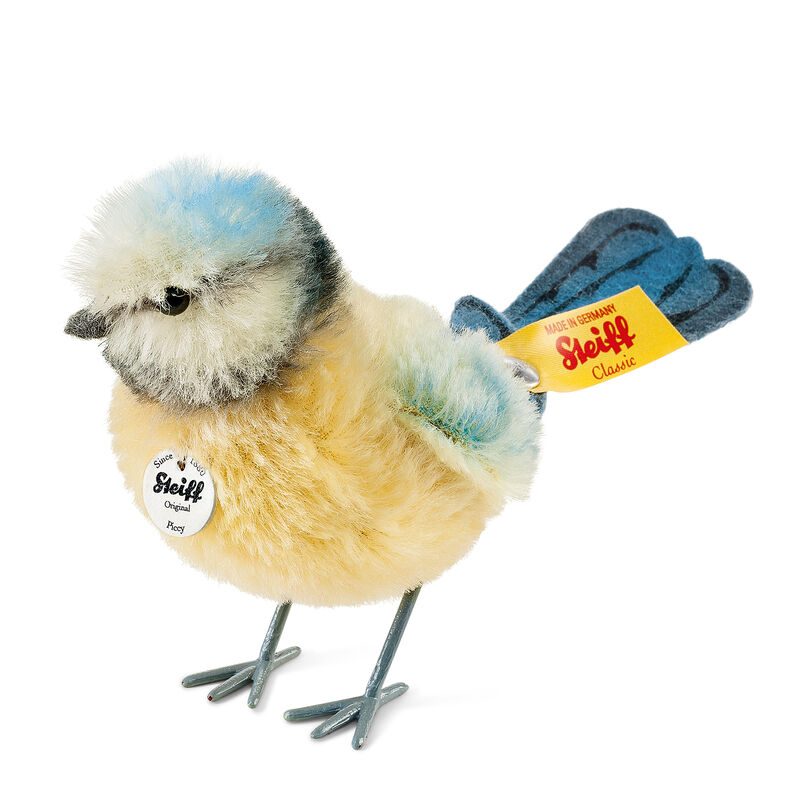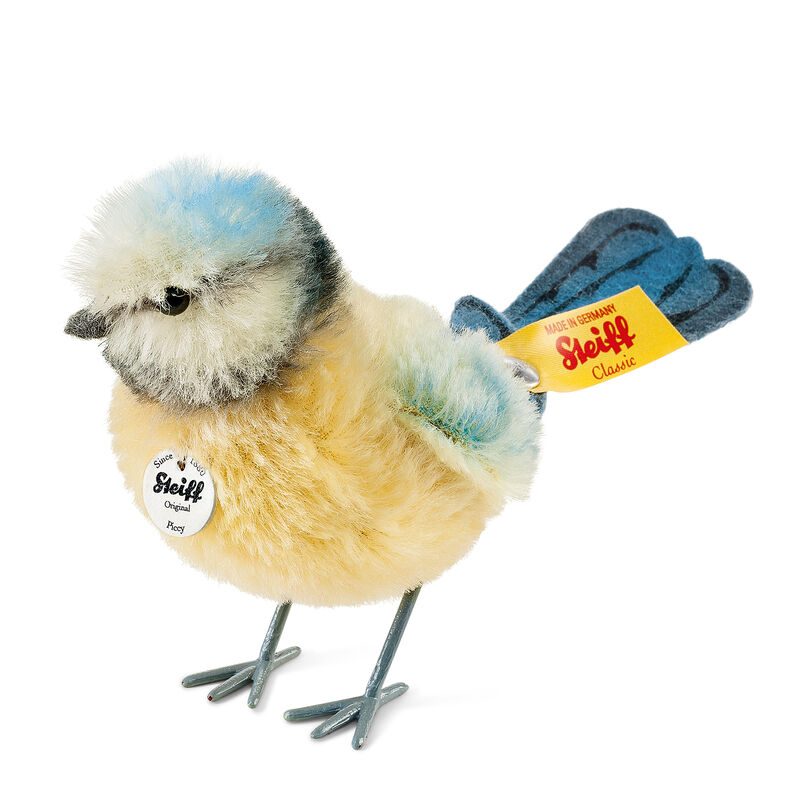 One of the UK's most popular birds, the blue tit is a colourful mix of striking blues, yellows, and greens - a most attractive and recognisable garden visitor.
Steiff have faithfully replicated this feathered friend as only they can – with wonderful airbrushed details on the finest mohair. He freely stands on two metal legs and is a perfect decorative ornament for any home. Naturally, he wears the world-famous Steiff Button-in-Ear tag.
Actual size is 4" (10cm) in length.