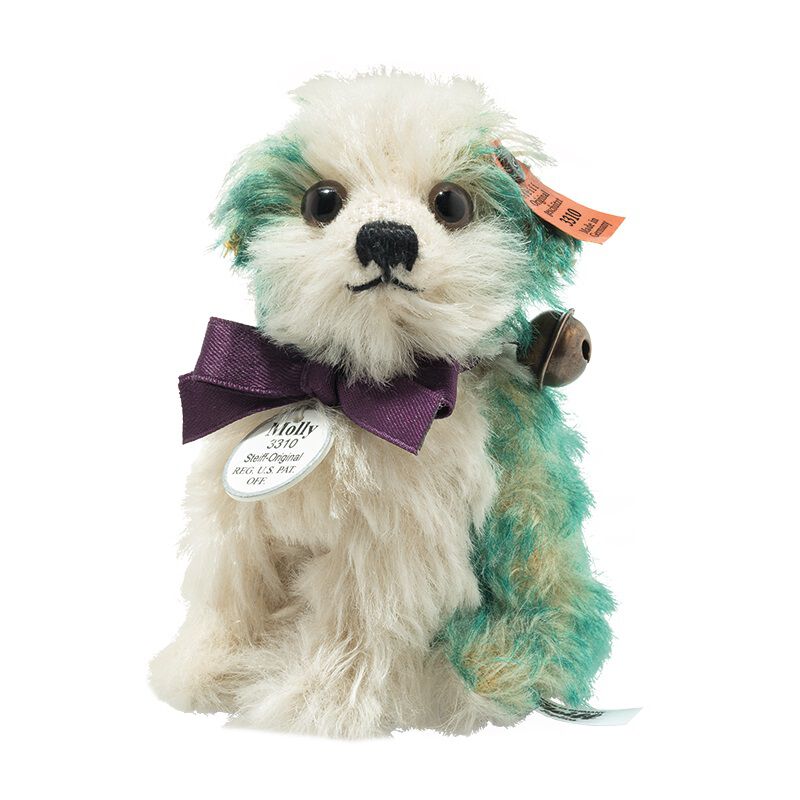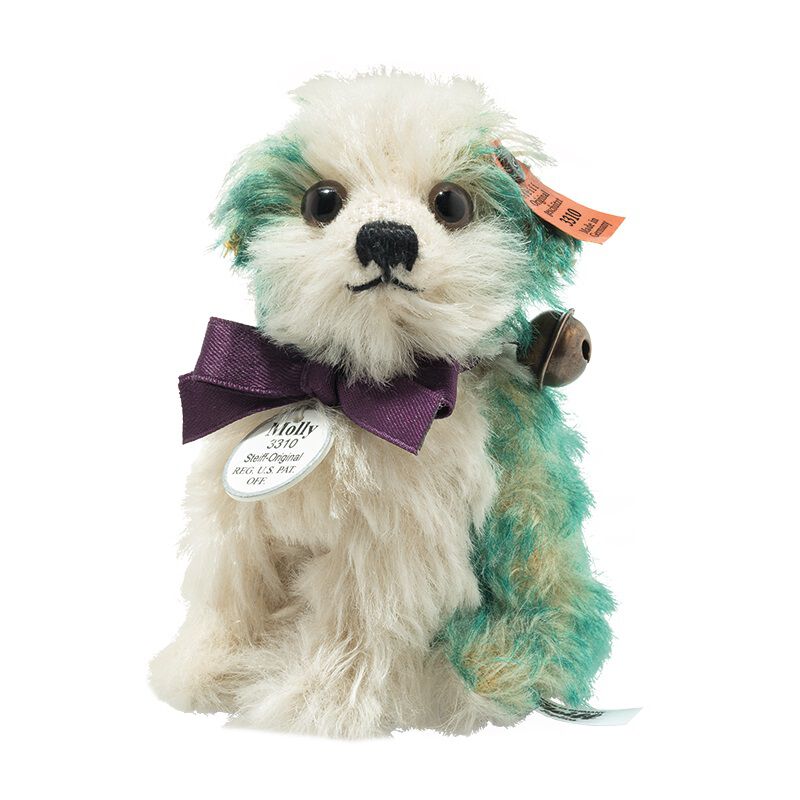 Teddy bears weren't always 'top dog' at Steiff. In the roaring twenties, the famous toy maker produced dogs of every breed but their most successful was "Molly", offered for the first time in 1925. She was a big hit and caused quite a sensation when she outsold the teddy bears! Her popularity encouraged Steiff to make a wide variety of designs including bags, hand warmers, purses, pyjama cases, hand puppets and wheeled toys. Molly was first made with tipped mohair and vibrant colours were later added, even in bright orange and of course this fabulous green.
The original Molly Hounds were so popular amongst collectors that one set the world record for the highest-priced soft toy to sell at auction in 2002!
Now, Steiff have paid homage to these most pawfect pooches. She encapsulates the styles of the time, with her brightly-coloured mohair. She also showcased the skilled technique of "tipping" the mohair, where each strand is dyed differently at the top to at the bottom.
She wears a period-correct Steiff tag with patented steel underscored 'button-in-ear' and is produced in a strict limited-edition – only 927 will be ever be made – in recognition of her year of birth.
Actual size of Molly is 4" standing.