Richard, the Steiff Hemp Bear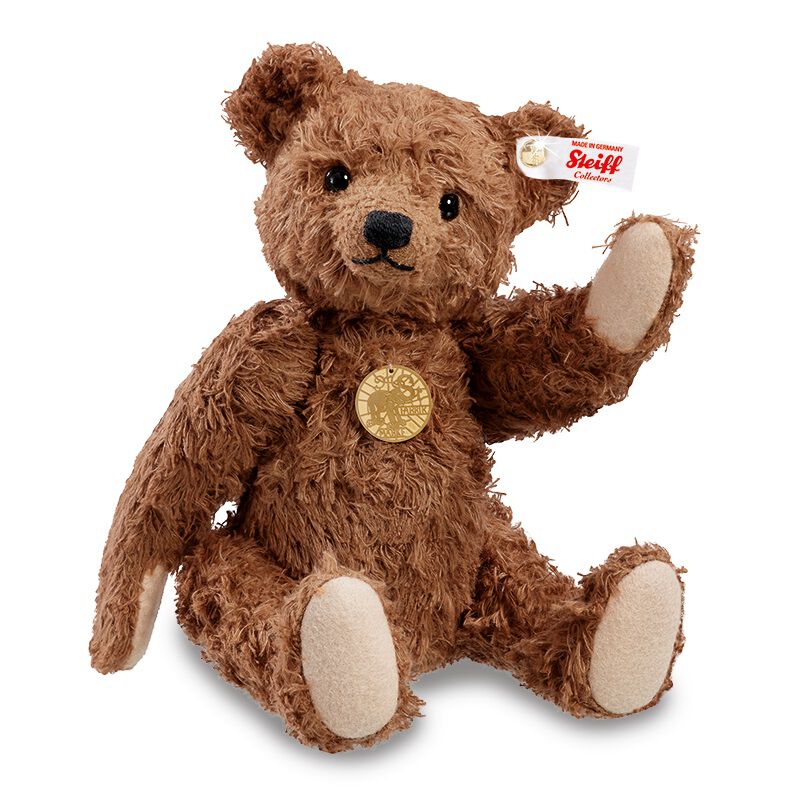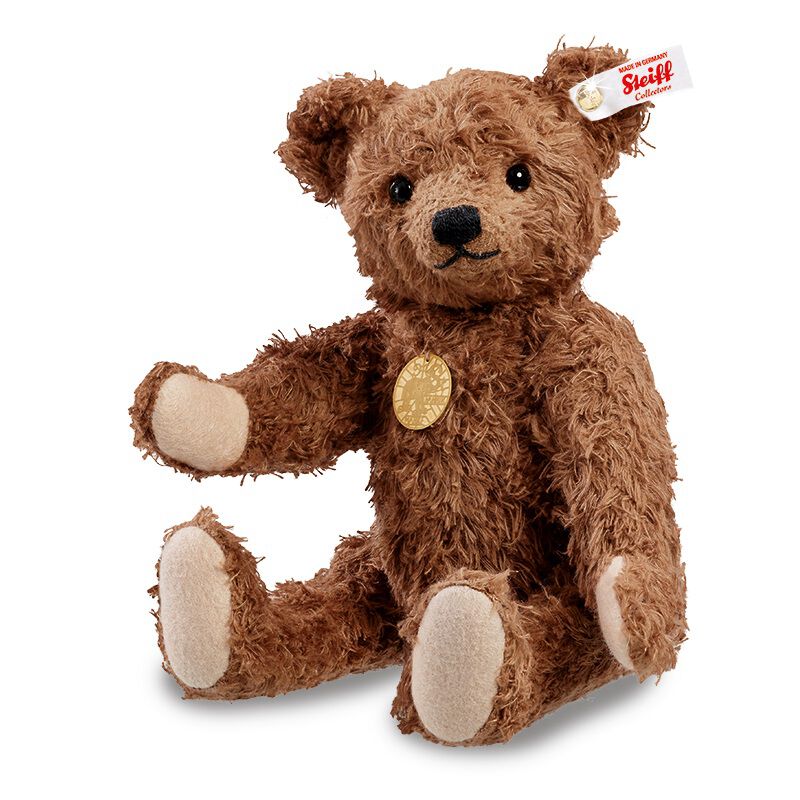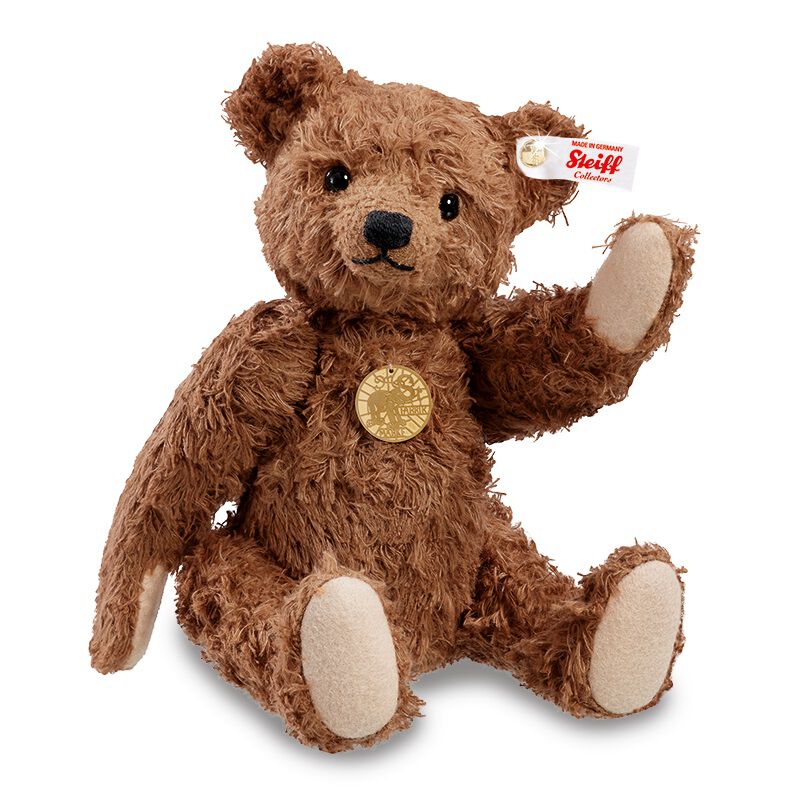 Richard, the Steiff Hemp Bear is an extraordinary bear indeed! His vintage design may have been inspired by the world's very first teddy bear – PB55 – created in 1902, but he's thoroughly up-to-date having been made from the latest cutting edge, fully sustainable, vegan-friendly materials.
His tousled coat is made from an incredible eco-friendly faux fur crafted from hemp. This amazing sustainable plant-based fabric absorbs natural dye colours beautifully and is as soft to the touch as mohair. His paw pads may look and feel like felt, the material traditionally used to make classic Steiff bears, but they are actually made from a ground-breaking new herbal material called Violan®.
Just like the original PB55 upon which his design is based, Richard's body is stuffed with wood shavings and his emotive black wooden eyes shine.
He proudly sports a special "Teddies for Tomorrow" brass tag on his chest. It features an image of the world's first-ever soft toy – created by Steiff over a century ago.
He's a genuine limited-edition Steiff collectable. Only 1,902 bears can ever be made!
Actual size of bear is 11 (29cm) standing.