Disney Winnie the Pooh by Steiff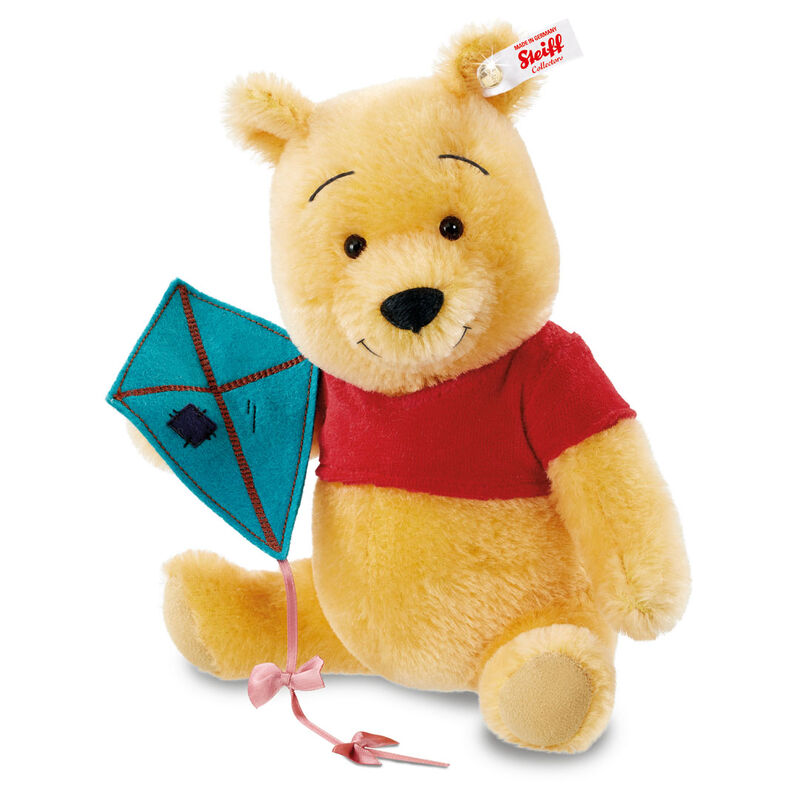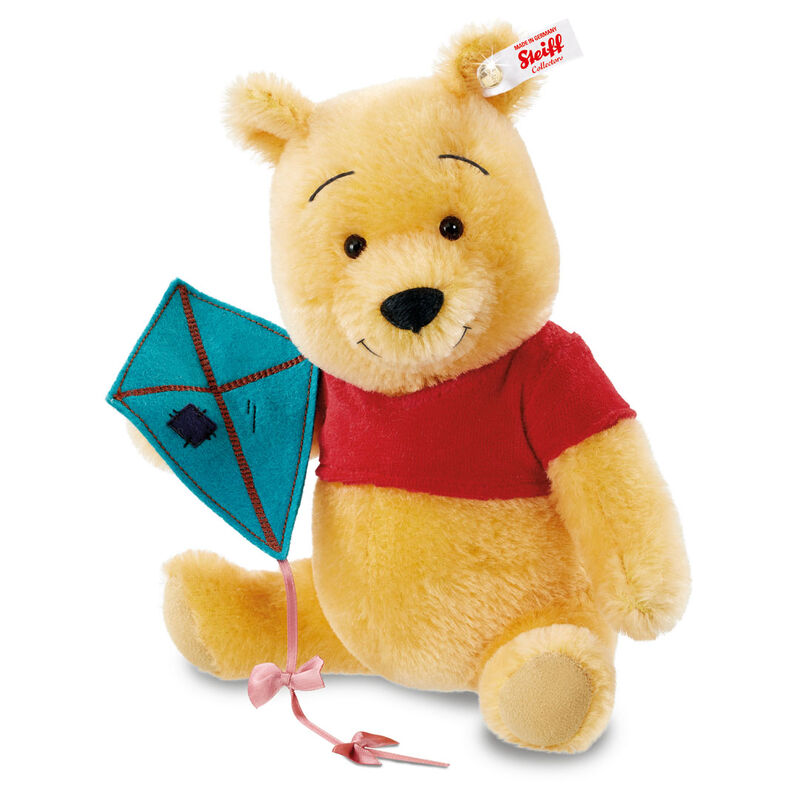 Walt Disney loved reading Winnie the Pooh stories to his daughters when they were young. So, when he had the chance to acquire the rights to the little bear, he jumped at the prospect of sharing them with children around the world.
Under Walt's supervision, Pooh's design was "modernised" – he gained a happier, friendly expression and to many fans, this became the definitive version of the bear of "very little brain".
Now, Steiff have created a very special limited edition of this iconic bear. Winnie the PoohTM is hand-made from gorgeous yellow mohair. He has an adorable black nose and beaming smile. Of course, he wears his signature red t-shirt – too small to conceal his adorable round tummy that betrays his weakness for honey! In his paw, Pooh holds a kite – made of turquoise coloured felt – perfect for flying on blustery days!
Winnie the PoohTM is from a limited edition of only 3,000 pieces worldwide.
Actual size is 8" (22m) sitting.
© Disney and Based on the "Winnie the Pooh" works by A.A. Milne and E.H. Shepard.