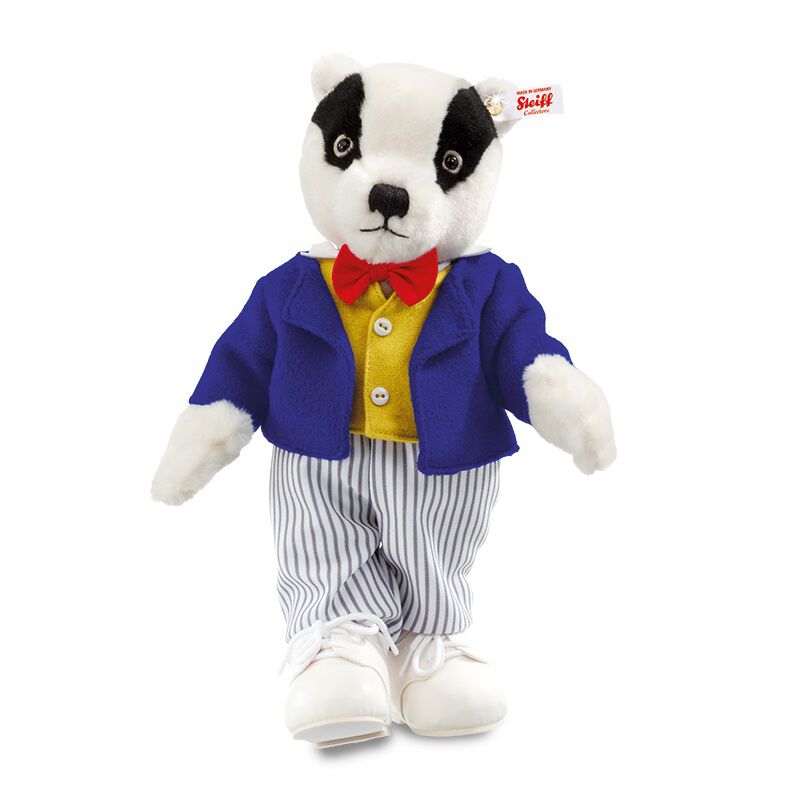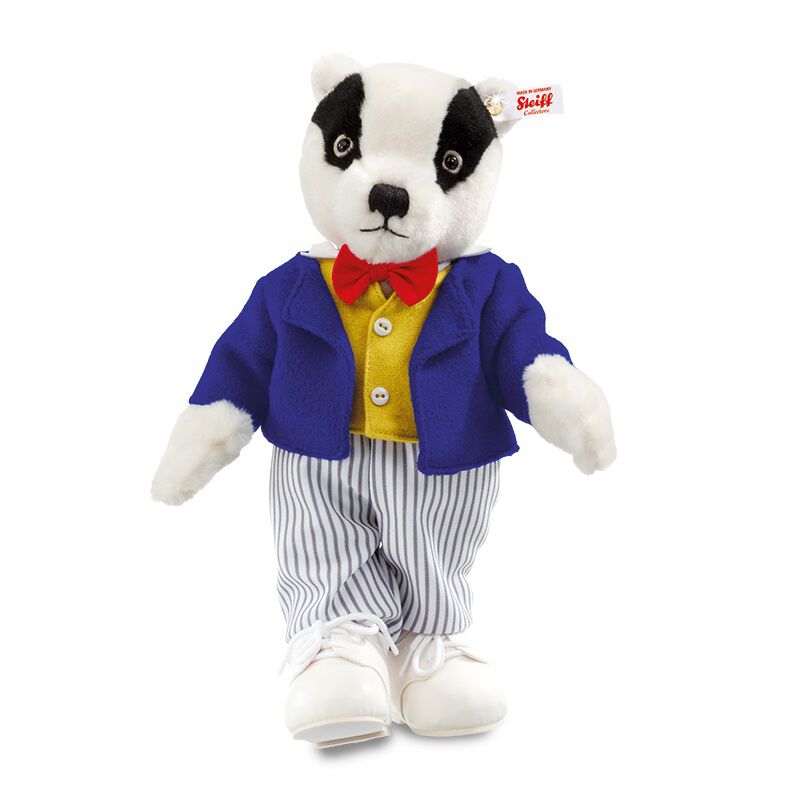 Now, you can own Rupert Bear's oldest and greatest friend. He's been by Rupert's side for over one hundred years and that's exactly why Steiff have deemed him worthy of being immortalised as one of their very own fabled creations.
He's made from the finest black and white fur, gloriously soft to the touch. His outfit of blue blazer, yellow waistcoat, bright red-bow tie and pinstriped trousers has stood the test of time and it's all hand-stitched and recreated to perfection.
Serious bear collectors love Steiff first and foremost because they exude quality at its finest. Bill Badger is no different; he's received Steiff's seal of approval – the famous "button-in-ear" – a worldwide trademark that stands for highest quality, tradition and collectable value. He's also limited in number – just 5,000 will ever be sold worldwide.
Actual size is 11" (28cm) standing.