Bharat the White Tiger by Steiff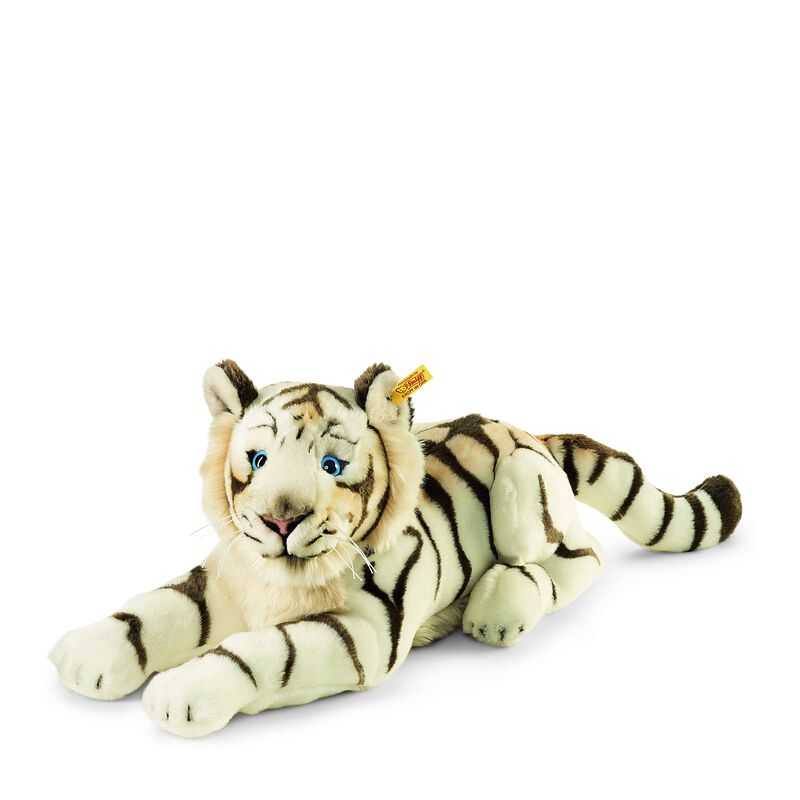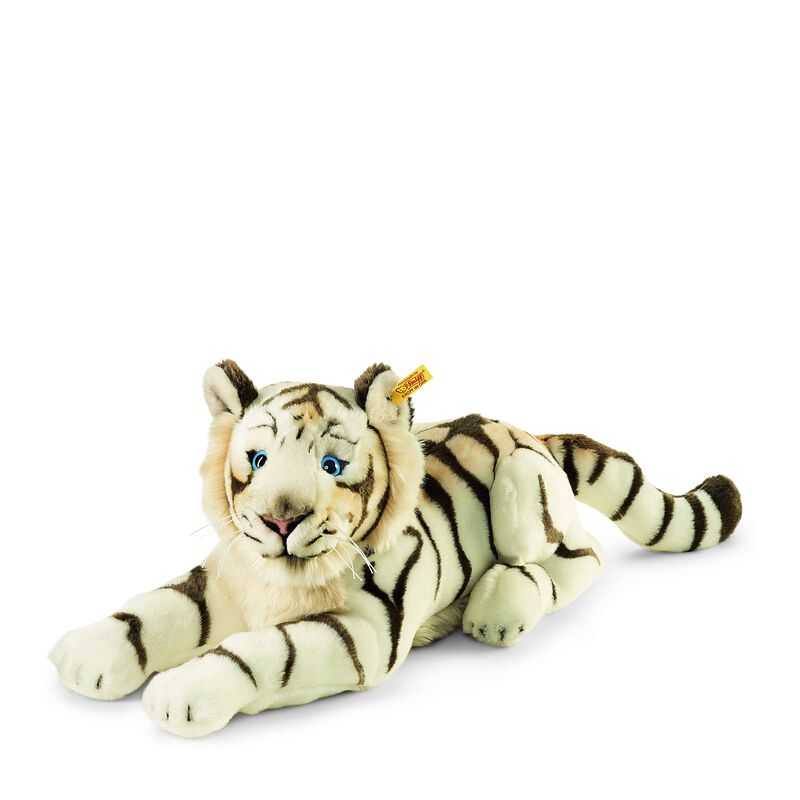 Bharat the White Tiger is a fabulous big cat. His beautiful coat is made from super soft plush with striped markings and wonderful airbrushed details. He has striking blue eyes and a friendly expression. The elaborate dyeing process gives Bharat his beautiful pattern and realistic look. He'll be a delightful companion to cuddle up to and, of course, he's fully house-trained!The Steiff Purity Law makes their teddy bears the safest you can buy.
Actual size is 17" (43cm) long.