Beatrix Potter's Timmy Tiptoes by Steiff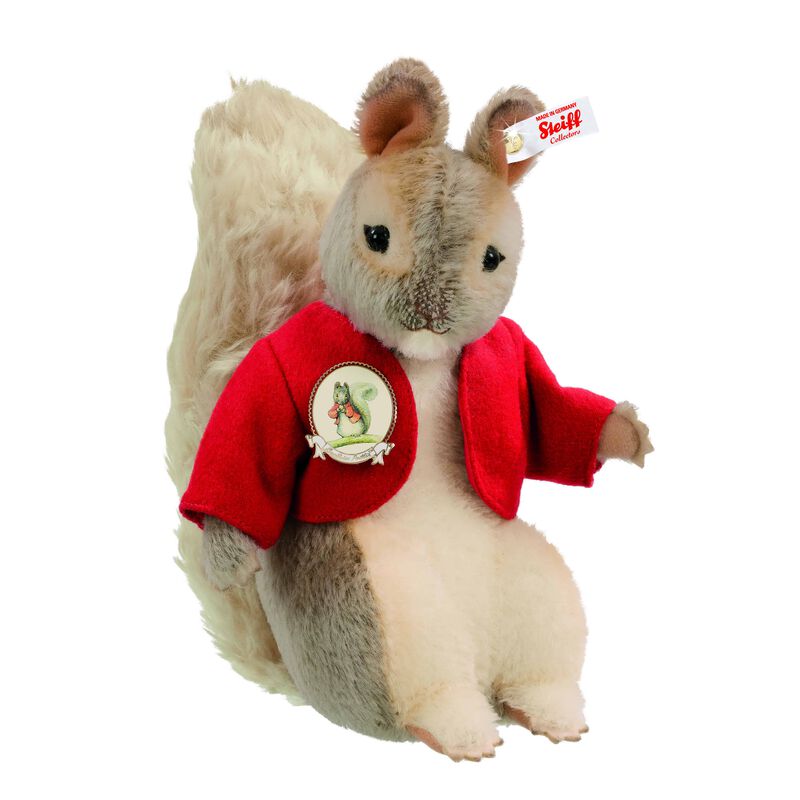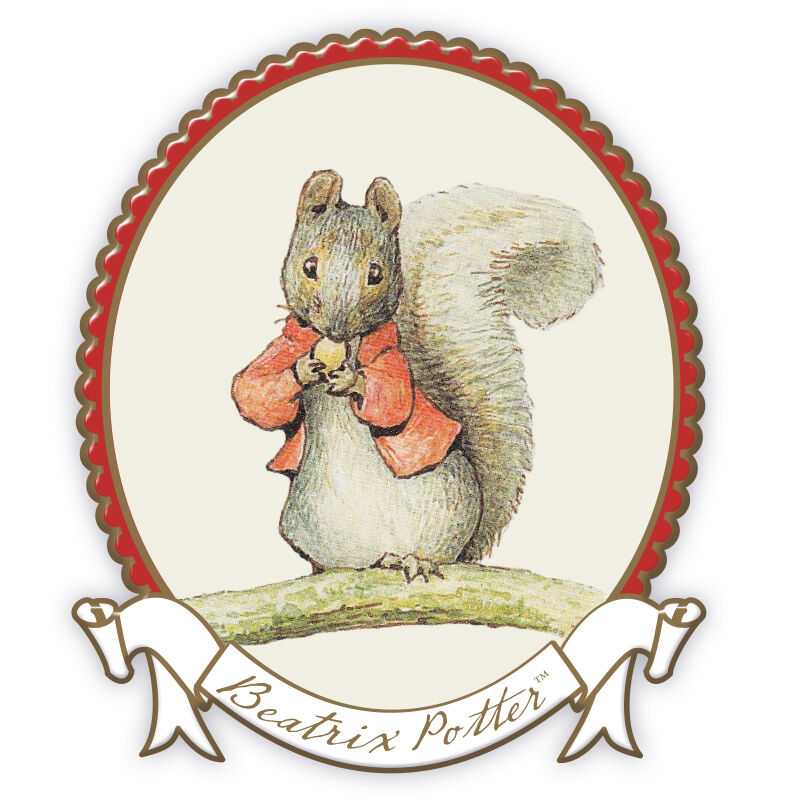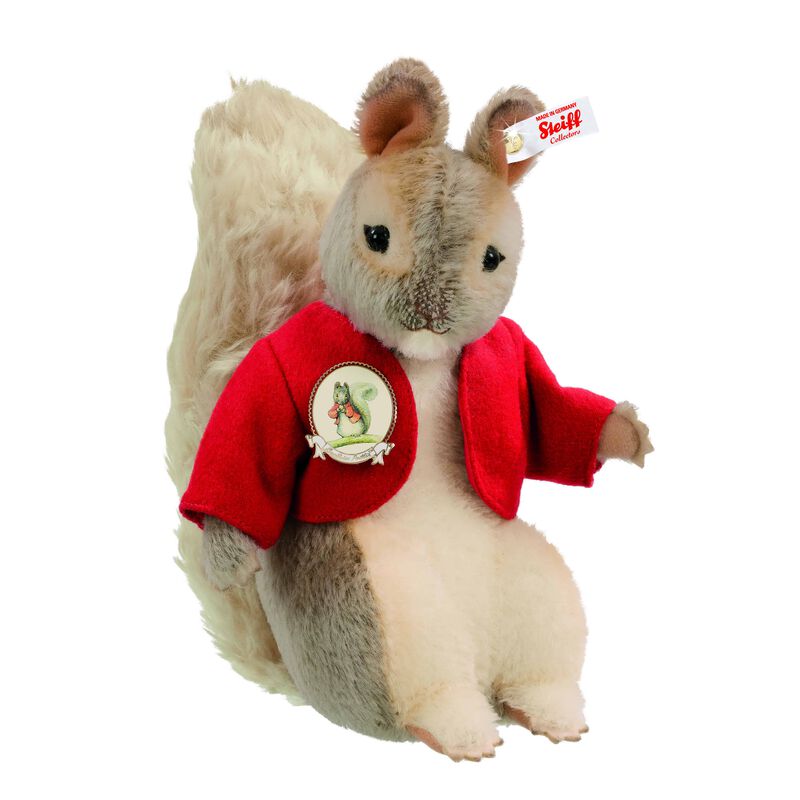 "The Tale of Timmy Tiptoes", first published in 1911, was Beatrix Potter's twelfth story for children and was written to appeal directly to a North American audience.
The story tells of two sensible grey squirrels, Timmy Tiptoes and his wife Goody who work hard to store away nuts until the spring. When Timmy is wrongly imprisoned in a hollow tree by another squirrel who believes he is stealing his nuts, Timmy has to bide his time until a storm topples the tree and he can be reunited with his beloved Goody.
The craftsmen and women at Steiff have recreated Beatrix Potter's little grey squirrel to perfection. He's hand-made from the finest pale grey and white mohair with sparkling black button eyes and a fabulous fluffy tail. His face has wonderful airbrushed detailing and he has a friendly, determined expression.
Pinned to Timmy Tiptoes' little red jacket is a special limited edition pin badge. A faithful reproduction of Beatrix Potter's original artwork – it's yours absolutely free.
Timmy Tiptoes is being made in a strict limited edition, exclusively for Danbury Mint. Only 5,000 pieces can be produced worldwide.
BEATRIX POTTER™ © Frederick Warne & Co., 2021 Frederick Warne & Co. is the owner of all rights, copyrights and trademarks in the Beatrix Potter character names and illustrations. Licensed by Frederick Warne & Co. Ltd.
Satisfaction guaranteed – return within 90 days for a FULL refund.
Actual size is 9" (28cm) standing.