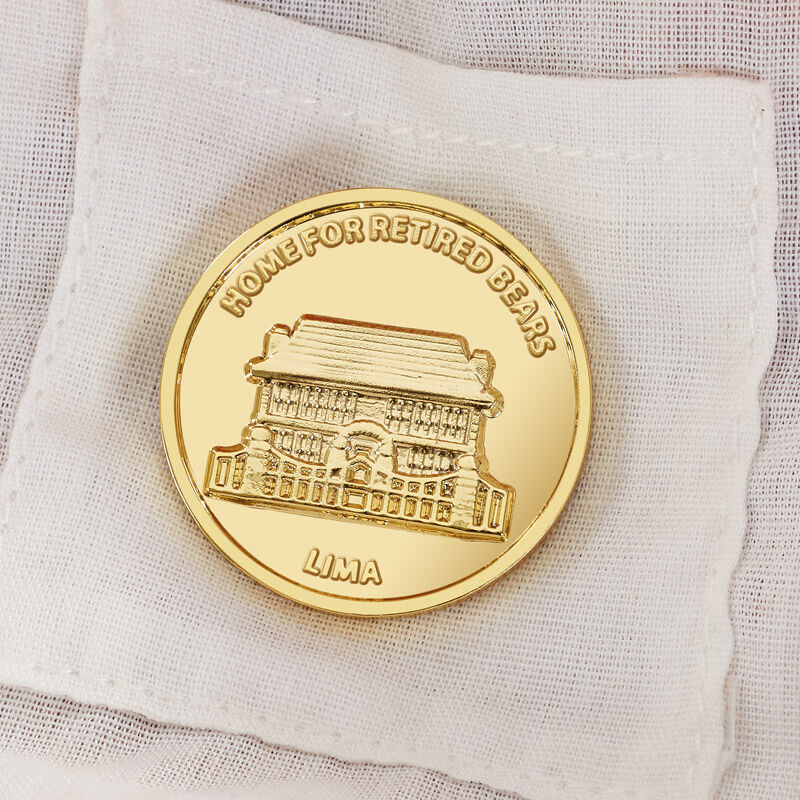 Paddington's beloved Aunt Lucy has been perfectly brought to life by Steiff. Made from soft light-grey mohair with delicate hand-stitched features, her wise and caring eyes gaze though gold-rimmed spectacles.
Aunt Lucy is dressed in a traditional Peruvian pinafore dress, matching shawl and an adorable felt hat. Concealed in the pocket of her bloomers is a gold-plated coin – "in case of emergencies" – embossed with an image of her abode in Lima – The Home for Retired Bears.
Designed with flat soles to her feet so she can stand easily, Aunt Lucy is being issued in a strict limited edition of just 3,000 pieces worldwide.
© Paddington and Company Limited 2020 From the Paddington Bear books by Michael Bond. Illustrated by Peggy Fortnum. Paddington Bear™, Paddington™ and PB™ are trademarks of Paddington and Company Limited. Licensed by Copyrights Group.
Actual size is 11" (28cm) standing.