Steiff Winter Reindeer Ornament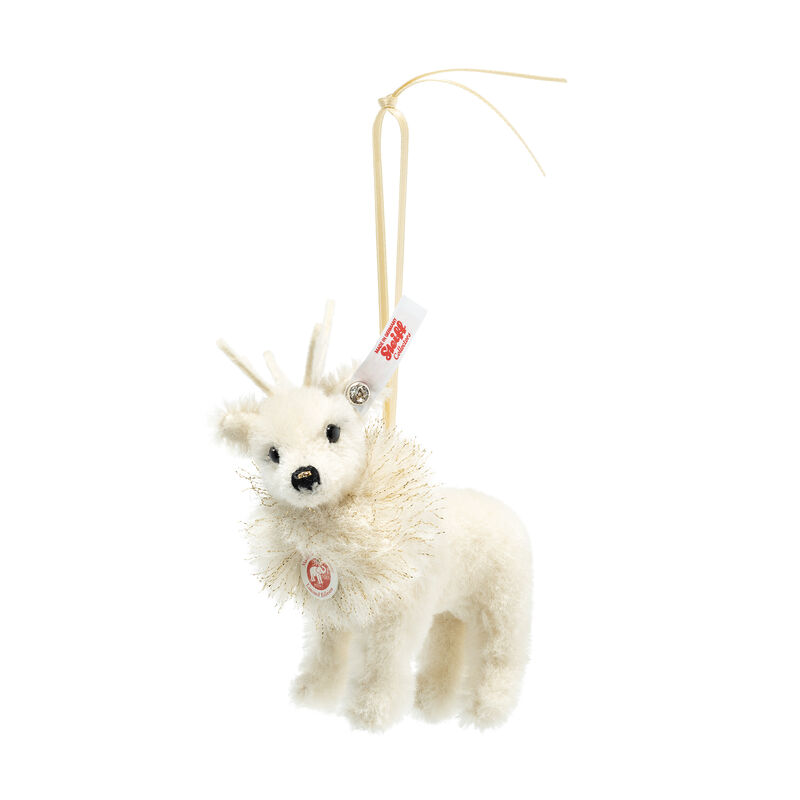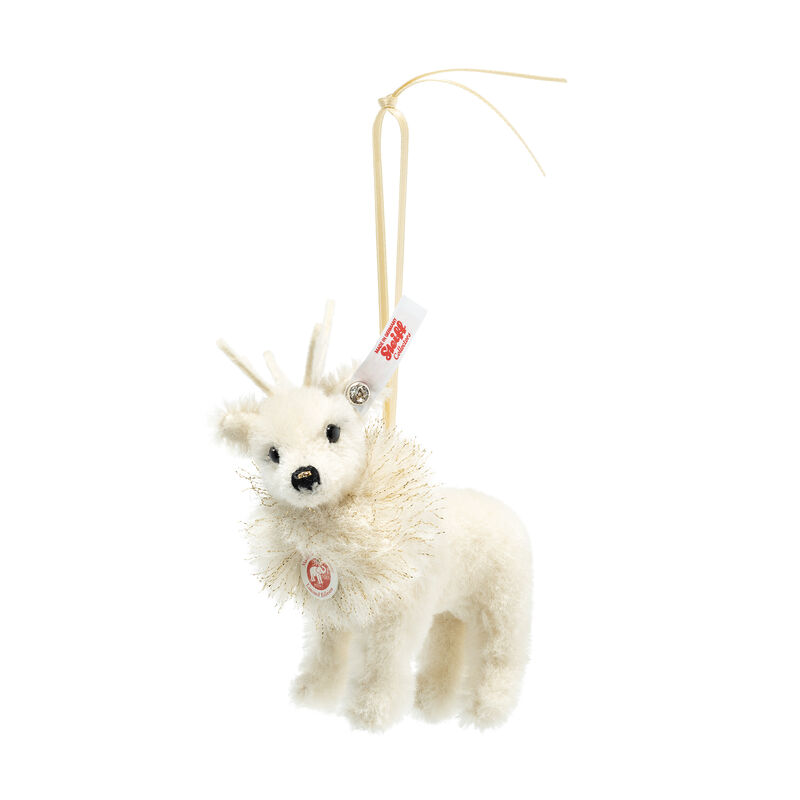 Add a touch of luxury to your festive season with this remarkable Winter Reindeer Ornament by Steiff.
Made from the finest alpaca, this elegant fellow showcases the exceptional craftmanship from Steiff. The long-pile ruff around his neck has interwoven gold lurex fibres that sparkle and his nose is also embellished with a splash of golden stitching. The famous "button-in-ear" is made of Swarovski® crystal, giving this reindeer an extra-special finishing touch.
This Winter Reindeer Ornament will add sprinkle of wonderland magic to anyone's home.
Actual size is 4" (12cm) tall.