Steiff Wildlife Giftbox Bear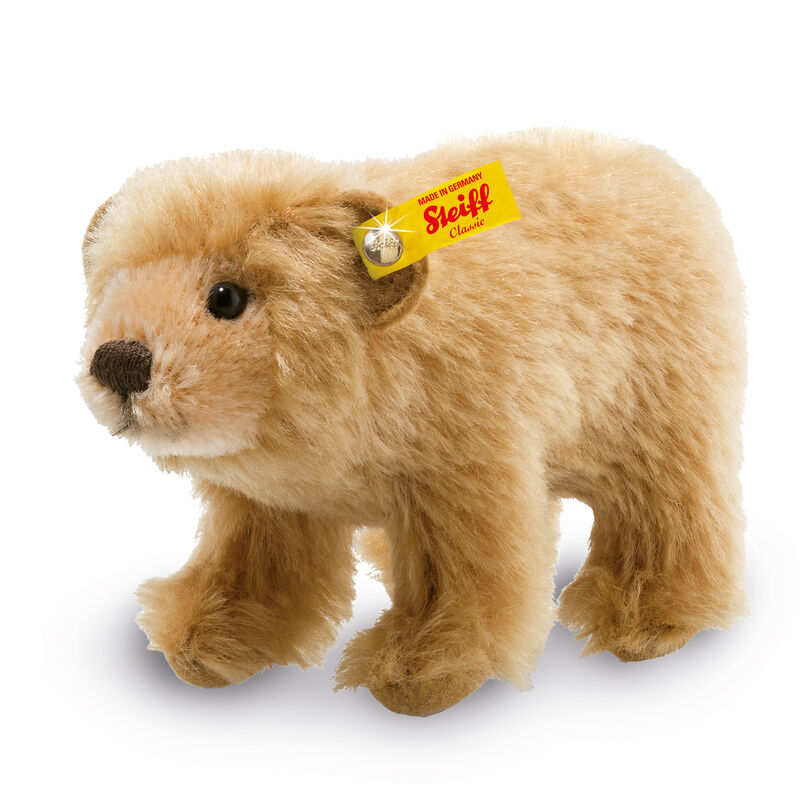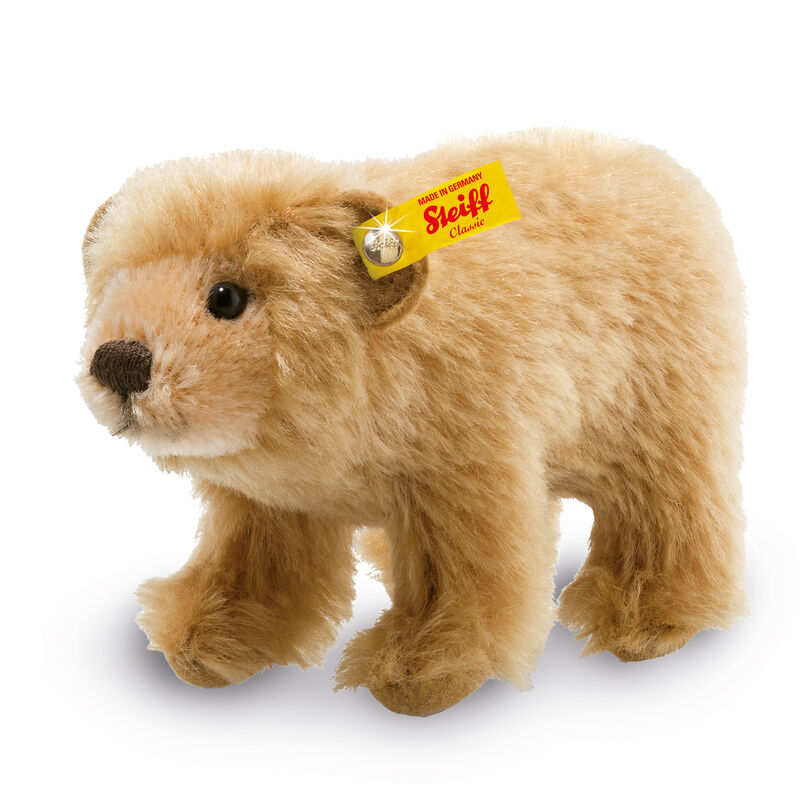 He's as cute as can be and is eager to explore the world right by your side. Of course, any adventure with a bear is a thrill but a bear that's as irresistible as this "pocket-sized pet" will make every moment tremendously fun. Now, you can welcome this adorable honey of a bear to your home with the Steiff Wildlife Giftbox Bear, a charming depiction of one of cuddliest cubs you'll ever see.
His luxuriously soft and lush genuine mohair fur invites your gentle touch. Adorably posed on all fours, this cinnamon coloured bear is a true charmer. The bear's enchanting expression was created by the expert hand-stitching of his nose and mouth. Notice, too, the delicate air-brushing around his features and sparkling eyes.
Like all genuine Steiff masterpieces, the Wildlife Giftbox Bear sports the famous "button-in-ear" and iconic, yellow Steiff tag. But you'll need to hurry if you want to acquire this captivating fellow. Only a small quantity remains as production has ceased forever!
An attractive display box, featuring an elegant and cheery wildlife design, is included at no additional charge.
Actual size of bear is 4¾" (12cm) in length.