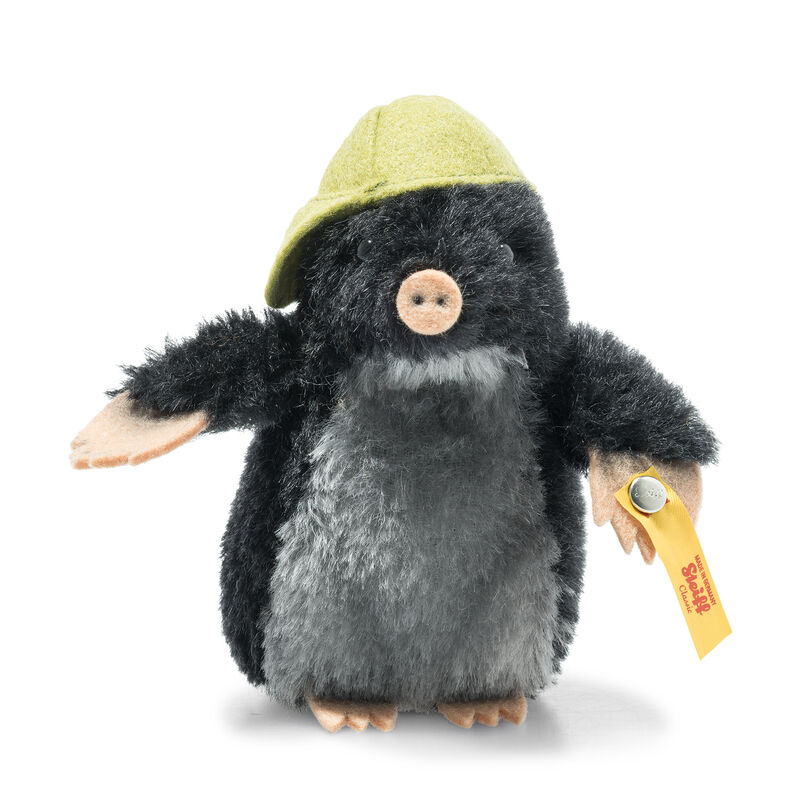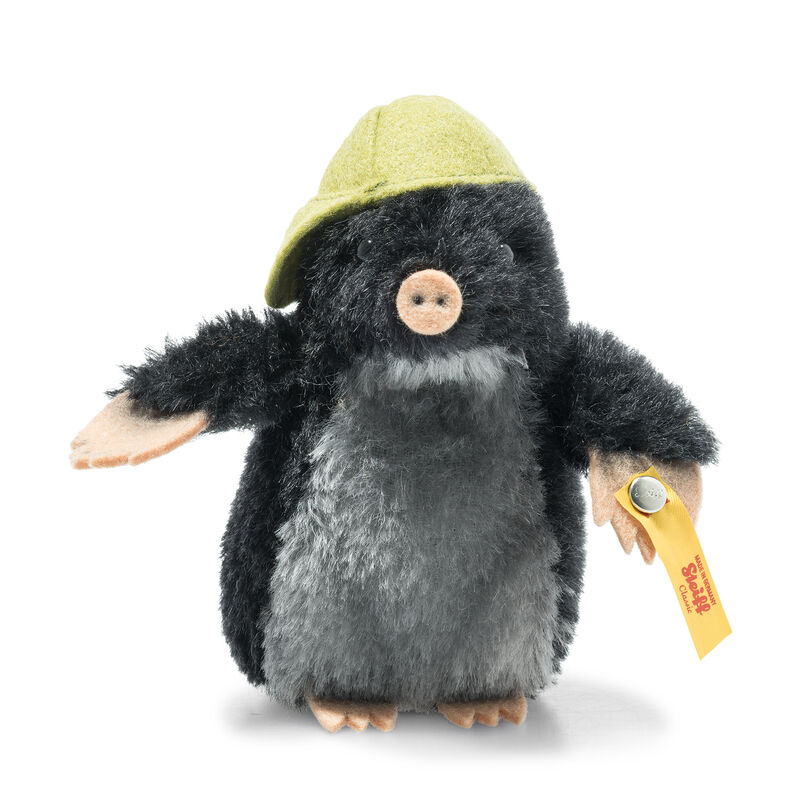 Moles are one of Britain's most industrious mammals, and Steiff have been hard at work to create Maxi in exquisite detail. His black and grey fur is made from the finest mohair while his adorable paws and distinctive, snuffly snout have been crafted with felt. His jaunty cap adds the perfect finishing touch to this cheeky chap.
Of course, he wouldn't be complete without the world-famous Steiff "button-in-ear" tag, marking him as a genuine creation from the inventors of the teddy bear.
Actual size is 4" (11cm) tall.