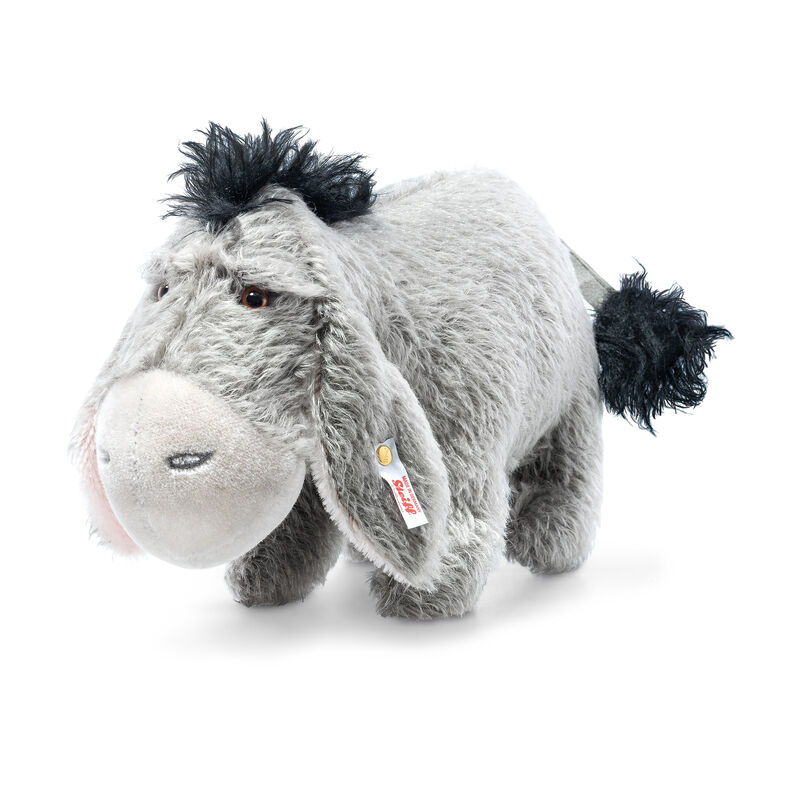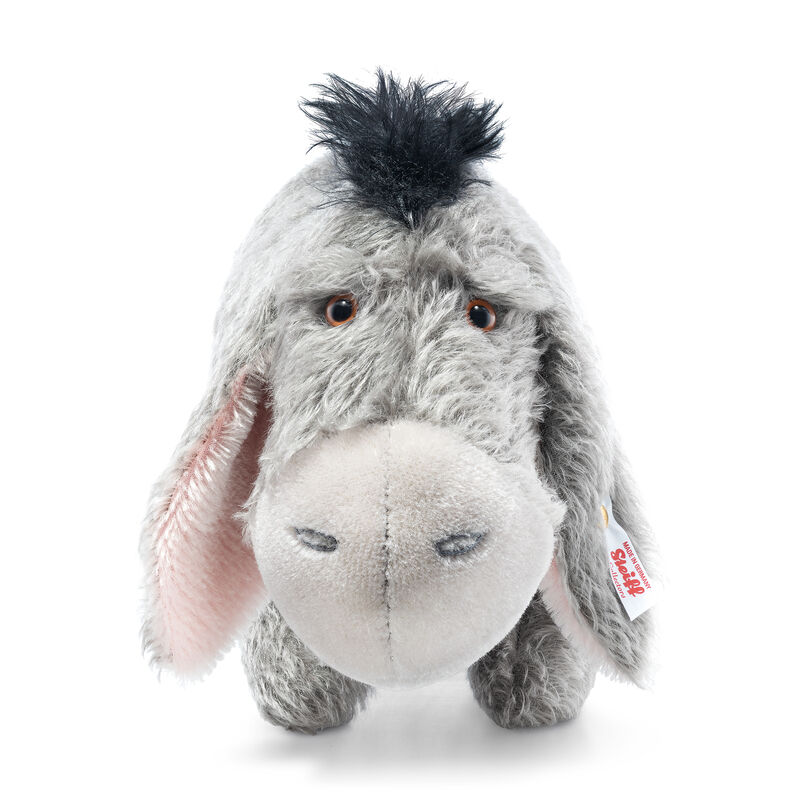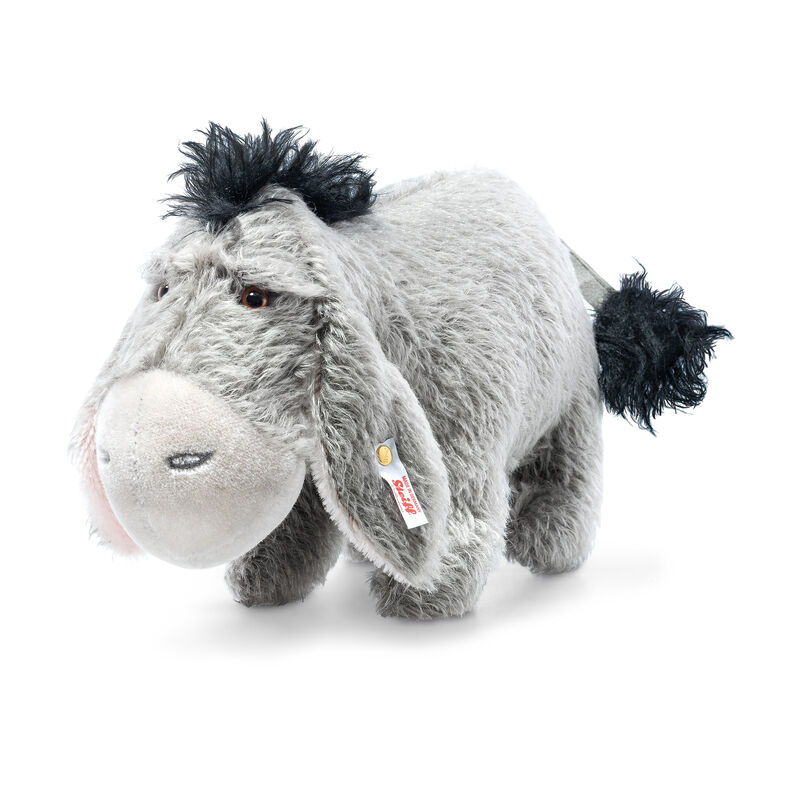 With his sad eyes and gloomy demeanour, Eeyore has been tugging at heartstrings for decades as one of Winnie the Pooh's most loyal friends.
Made of the finest mohair, this lovable donkey is full of character, all the way from his characteristically floppy ears and embroidered nostrils to the fuzzy tip of his tail.
Steiff have captured the vintage appeal of Christopher Robin's animal friend directly from the hit Disney movie, and this exceptionally crafted piece is sure to be a firm favourite.
He's finished with Steiff's gold-plated "button-in-ear" and white label – an indication of his limited-edition status. Just 2,000 pieces can ever be made.
Actual size is 14" (36cm) tall.
© Disney and Based on the "Winnie the Pooh" works by A.A. Milne and E.H. Shepard.