Steiff Deluxe Collector Bear of the Year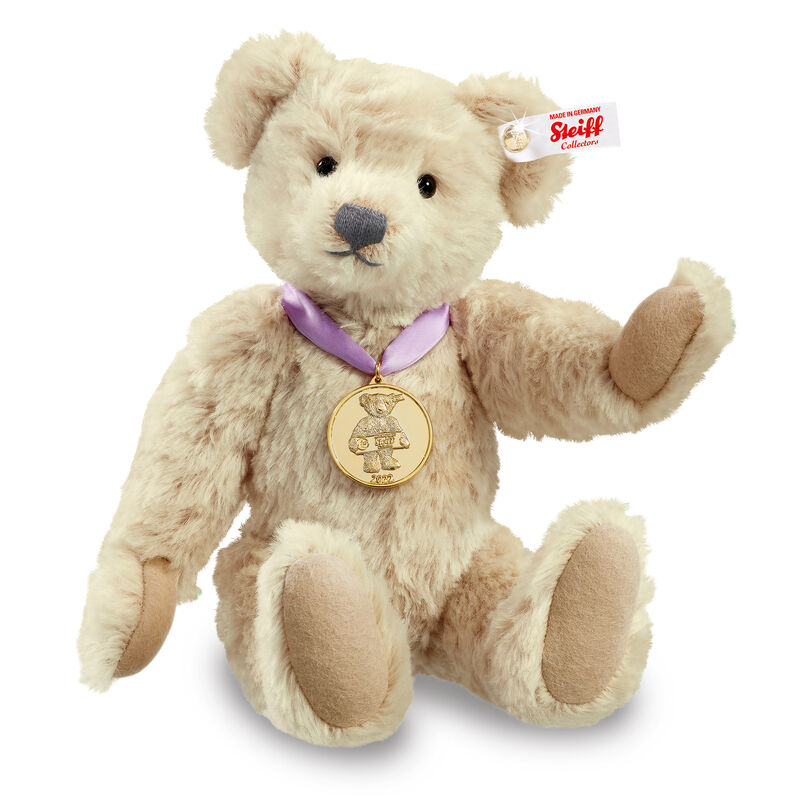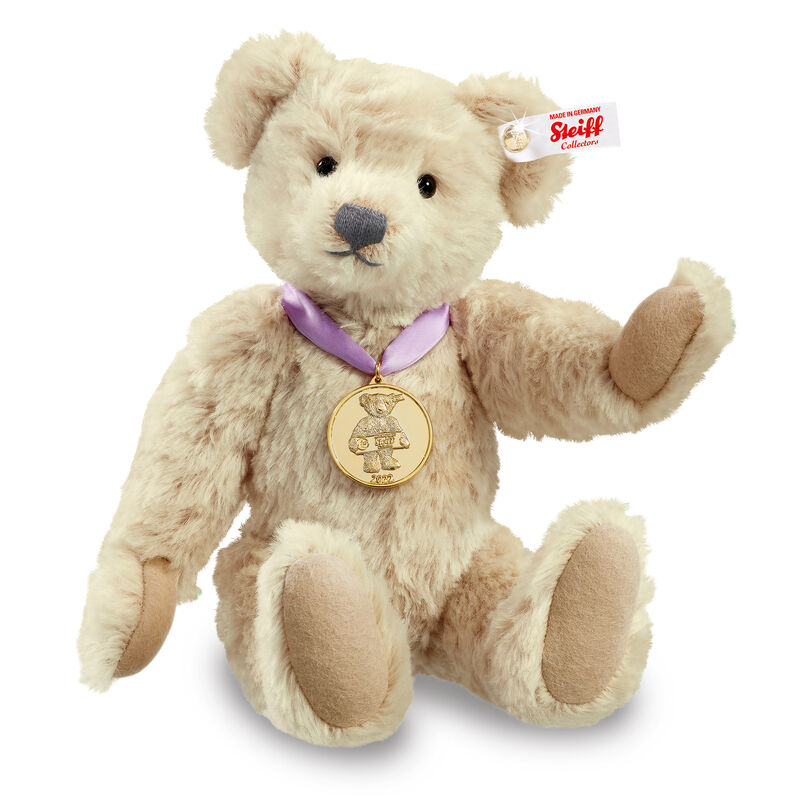 Ever since the millennium, Steiff have created a special deluxe collector bear exclusively for Danbury Mint to welcome each new year. The designers spend many hours poring over different colours and styles of mohair to determine the look of this very special limited edition.
Available exclusively from Danbury Mint, The Steiff 2022 Deluxe Collector Bear is hand-made from luxuriously soft light-blond mohair. Woven from the prized coat of the Angora goat, it is one of the most beautiful and sustainable natural fibres in the world. The bear's features have been lovingly hand-stitched by a skilled Steiff artist to ensure that his delightful expression will capture your heart.
And there's more, The Steiff 2022 Deluxe Collector Bear also comes with a specially-minted 2022 medallion – suspended from a gorgeous lilac ribbon. This superb medallion has been exclusively crafted to accompany this special limited-edition, and is finished with a layer of precious 22-carat gold.
He can only be made until 31st December 2022 making him the perfect gift for anyone celebrating a special event this year.
Actual size is 11½" (30cm) standing.