Roly Poly Snowy Owl by Steiff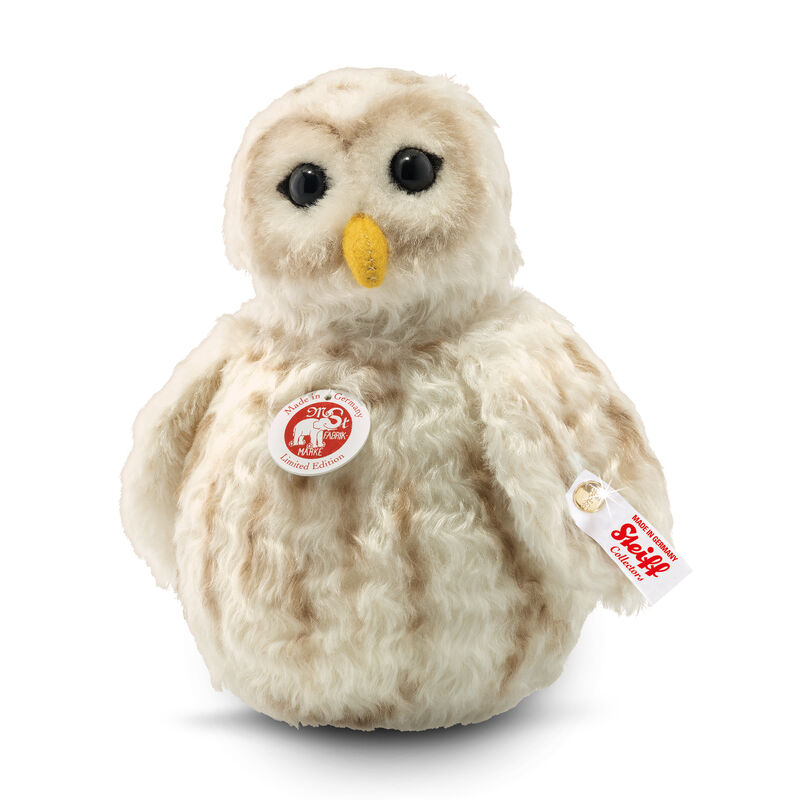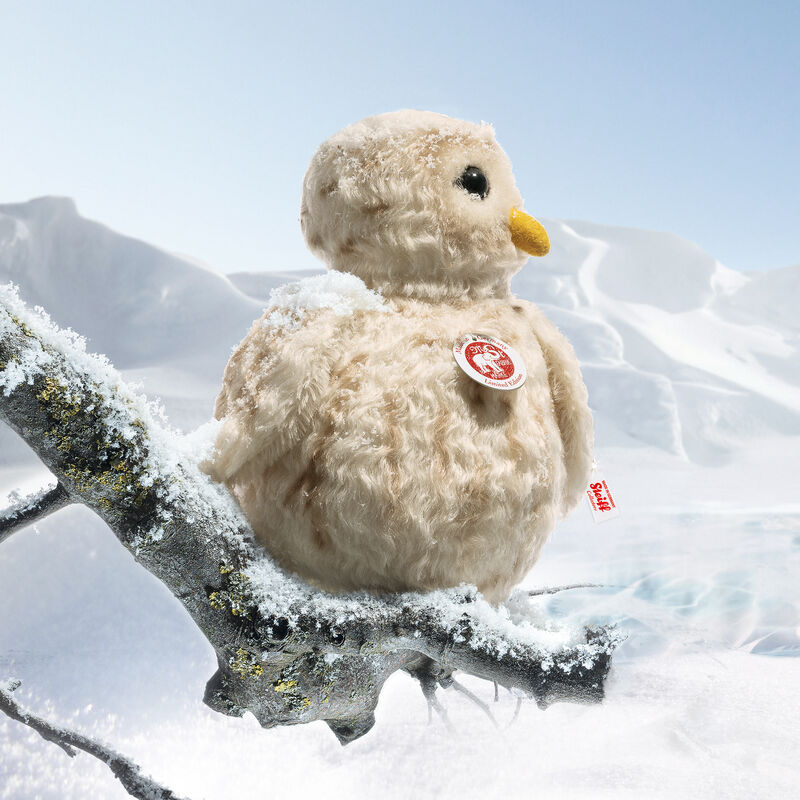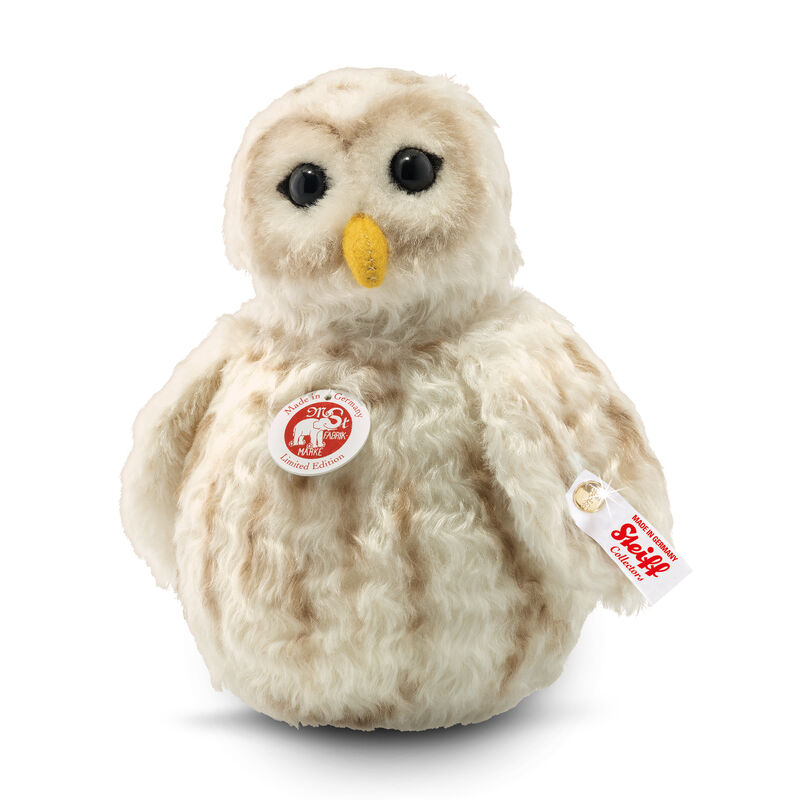 Steiff Roly Poly animals first appeared in 1909 and were originally made for children who were fascinated by their back and forth rocking motion. Now, over a hundred years later, Steiff have re-invented this vintage design for a new generation with their Roly Poly Snowy Owl.
Roly Poly Snowy Owl has been hand-made from the finest mohair in beautiful shades of cream and light tan. She has a unique ball-shaped body which enables her to gently sway from left to right – but she'll never fall over! Listen closely and you'll even hear the bell hidden inside her jingle as she moves. Her large black eyes are enhanced by delicate airbrushing and she has a fabulous bright yellow beak. She also has a jointed head which she can swivel easily – just like a real owl!
Because her ears are not visible, she proudly displays her gold-plated Steiff 'button' and white tag with red writing that shows her special limited edition status on her wing. Only 1,500 pieces have been made and the demand from collectors has been phenomenal.