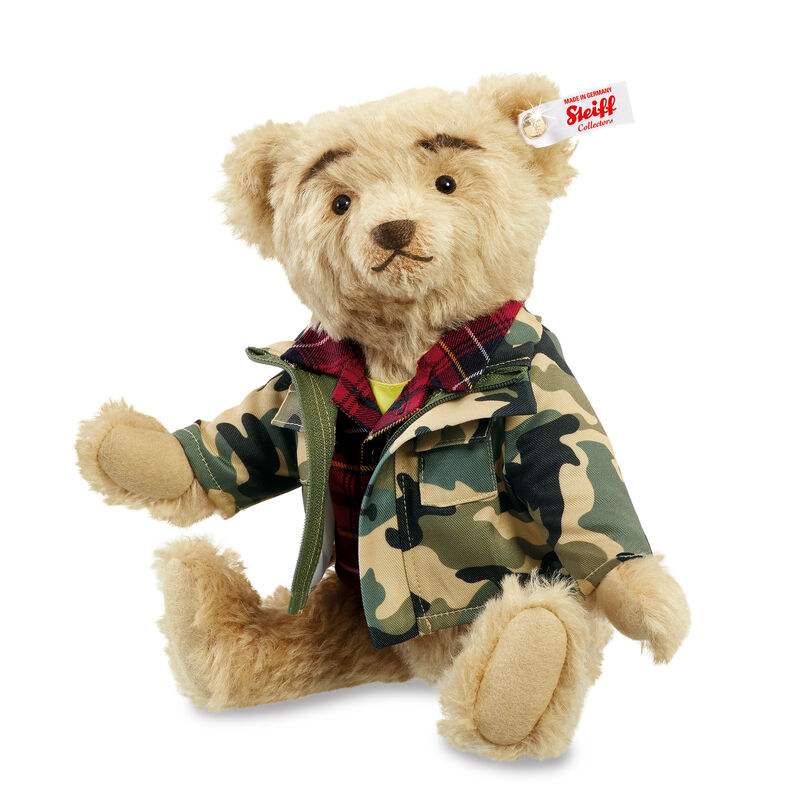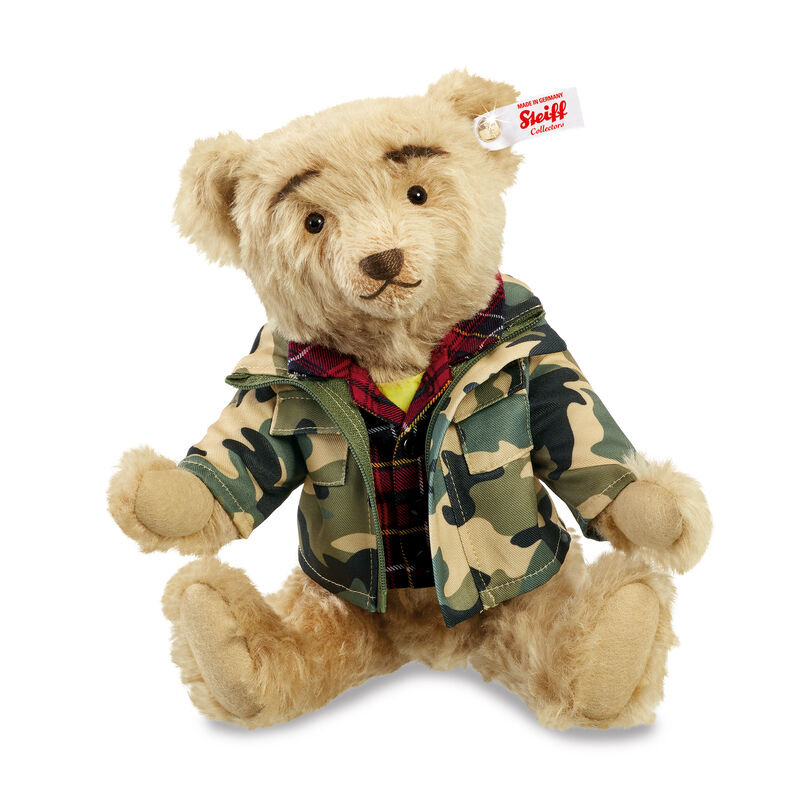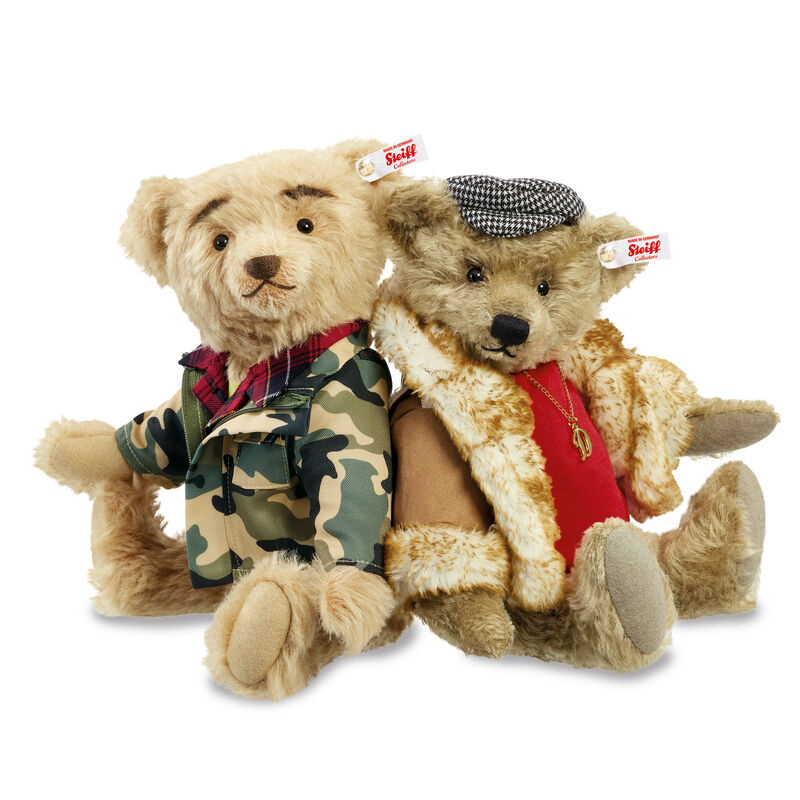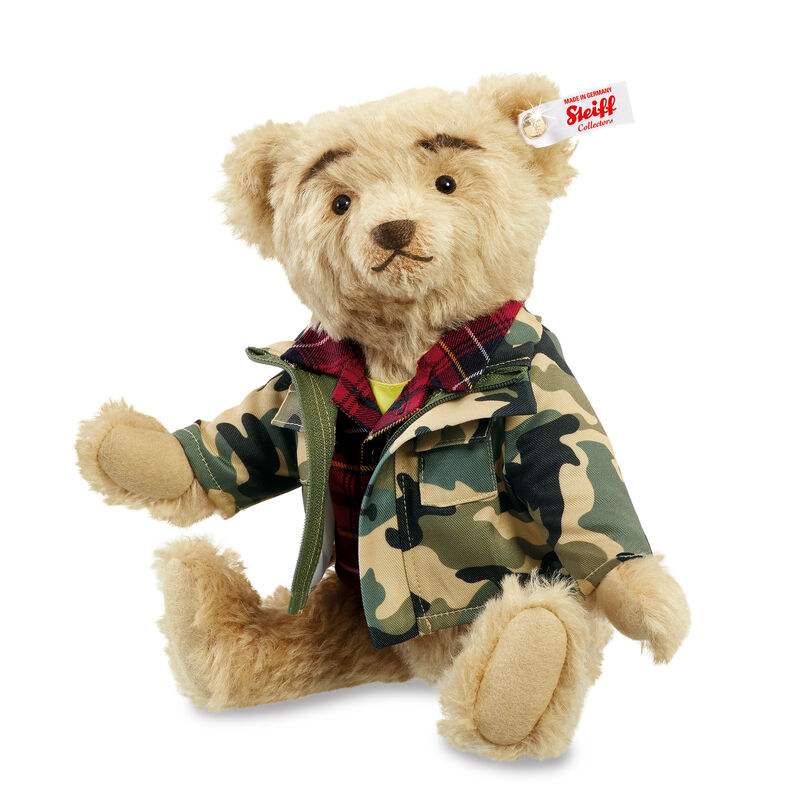 John Sullivan's classic character Rodney Trotter from the BBC comedy series "Only Fools and Horses" has been brought to life in teddy bear form by the talented craftsmen and women at Steiff. His glorious light-blond coloured fur is made of real mohair – one of the most beautiful and sustainable natural fibres in the world. His paw pads are made from beige-coloured felt and his tired looking eyes suggest he's worrying about the outcome of the next dodgy-deal that Del has got planned!
Rodders looks totally "cosmic" in his trademark camouflage jacket, bright yellow t-shirt and red-checked lumberjack shirt. Every detail has been meticulously reproduced with the same love and care as the bear himself.
Available exclusively from Danbury Mint, Rodney is being issued in a strict limited edition – only 3,000 bears can ever be made.
He's also the perfect companion for his his fast-talking, wheeler-dealer brother, Del – Del Bear by Steiff.
Actual size of bear is 12" (30cm).
BBC and ONLY FOOLS AND HORSES (word marks and logos) are trademarks of the British Broadcasting Corporation are used under licence. BBC logo © BBC 1996. Only Fools And Horses logo © BBC 1981. Series created by John Sullivan. Scripts and characters © Shazram Productions Ltd. Licensed by BBC Studios.