Our Love Was Written in the Stars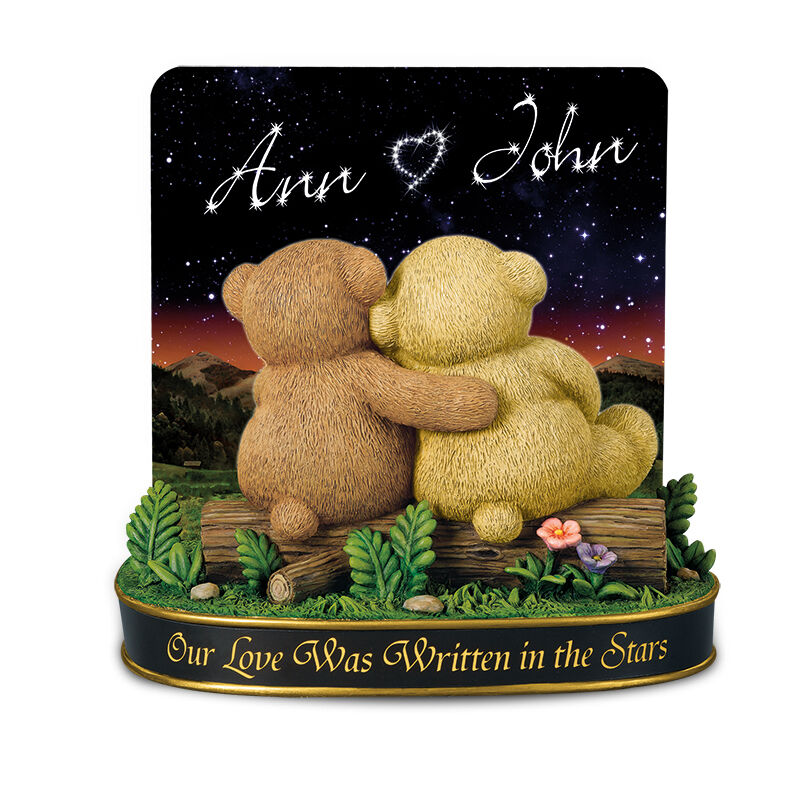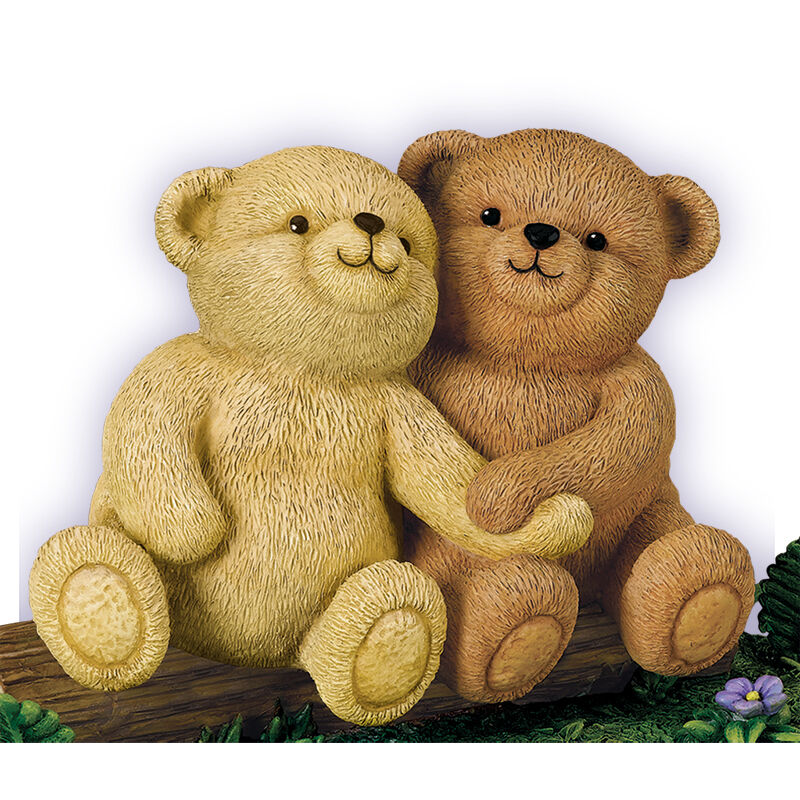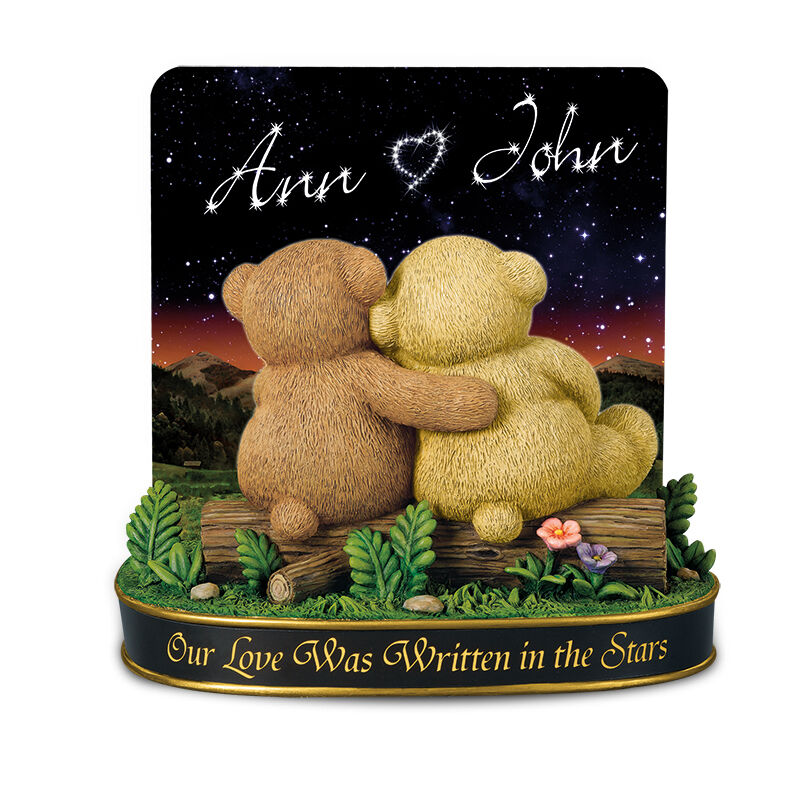 A charming collectible that displays your names sparkling in the night sky!
Crafted of a special blend of powdered porcelain and resin and artfully painted by hand, this sculpture portrays an endearing teddy bear couple, with a loving inscription on the base.
An unforgettable gift for your special someone. Arrives ready to display!
7" tall (including plaque) x 6 3/4" wide x 4 3/4" deep.