Hermann-Spielwaren Mini Mohair Bunny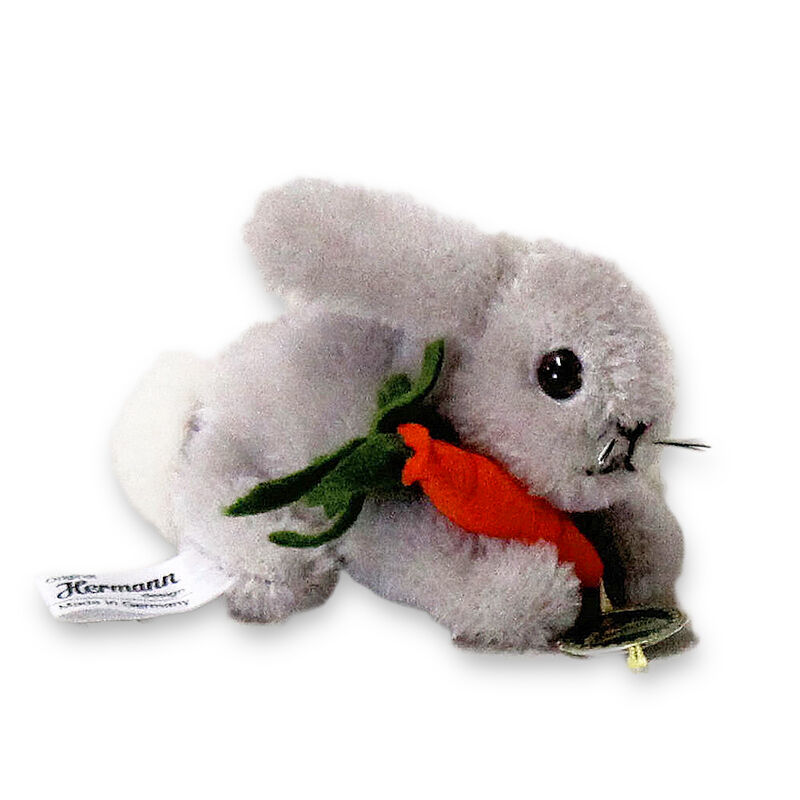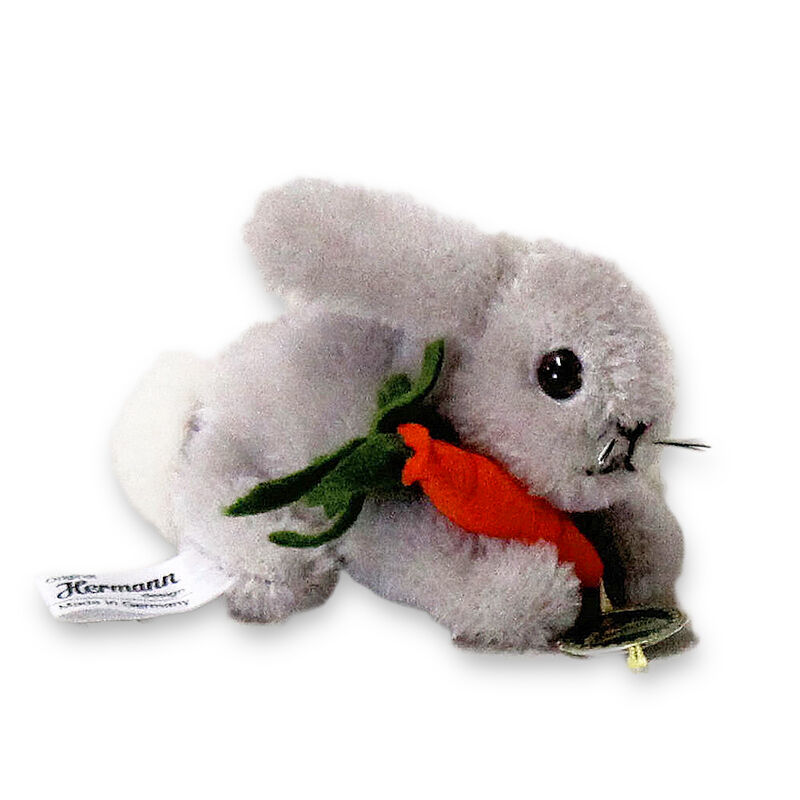 How cute is this cuddly bunny? Closely guarding his felt carrot snack, he's made from the finest, softest mohair and traditionally-stuffed. His twitching nose and whiskers have been hand stitched and overall, crafted using age-old techniques passed down the Hermann family since 1913.
Hermann-Spielwaren have been making soft toys such as this miniature mohair bunny for generations and is still a family business. They've built one of the finest reputations for bear making around the world and their miniature animals are always highly sought after. You'll know this is a Hermann-Spielwaren original as he comes complete with the Hermann tag.
Actual size is 3.5" in length.
Item #:UK-HSMMB