Oscar by Silver Tag Bears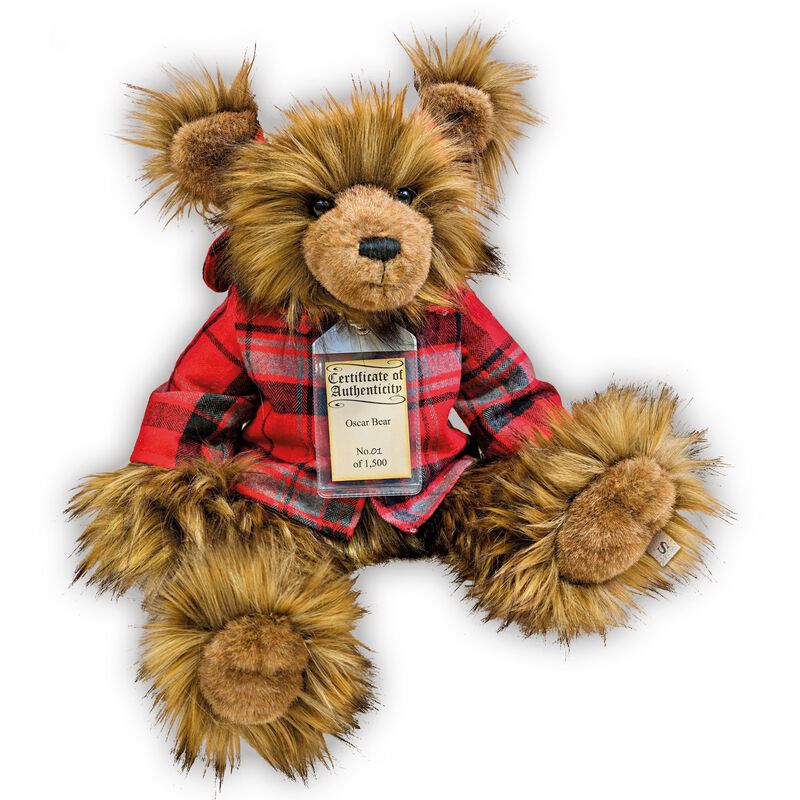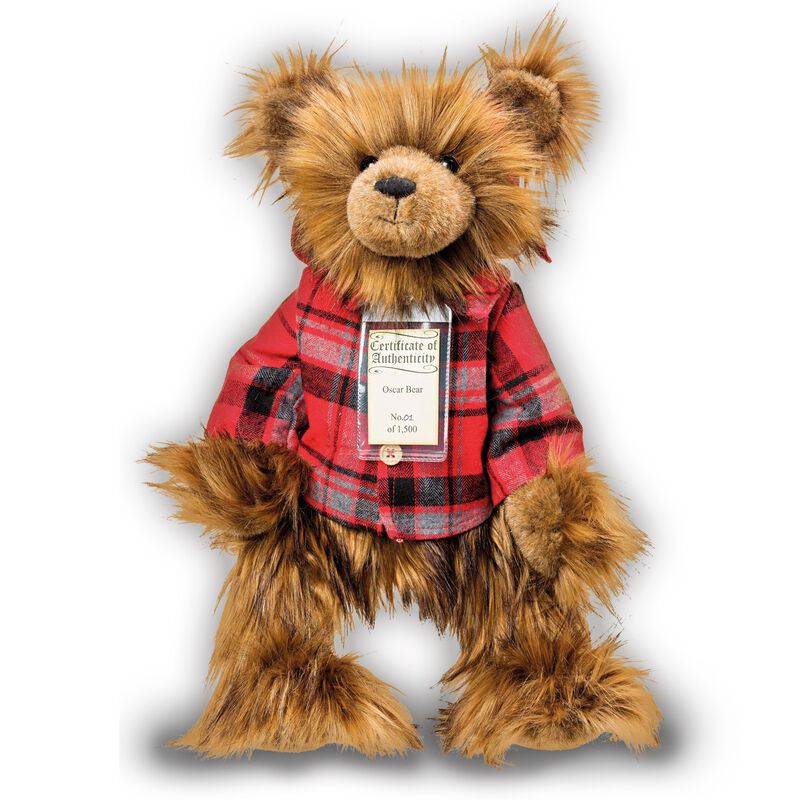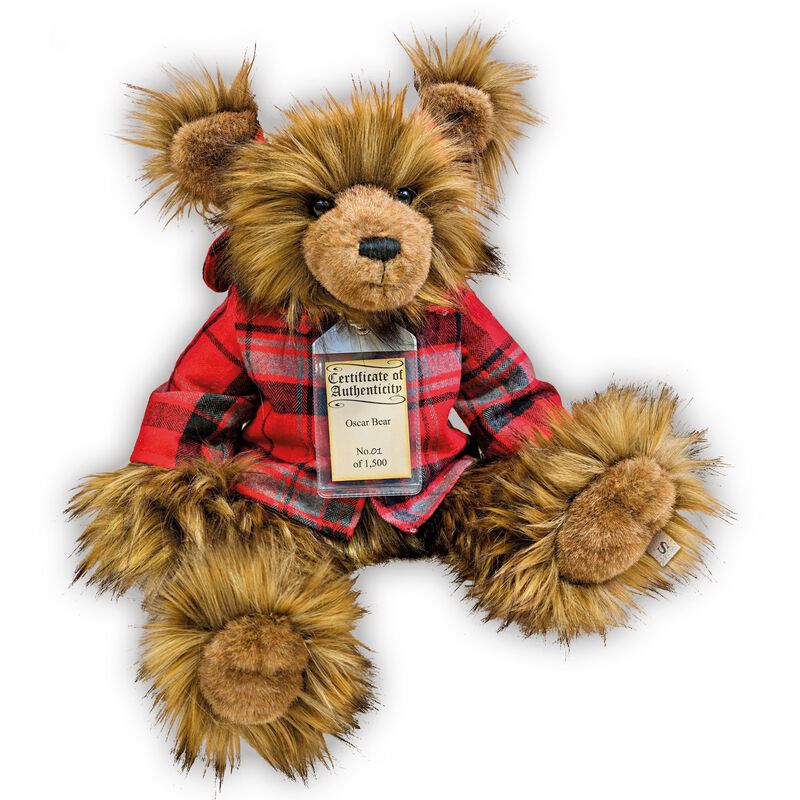 Meet Oscar – he's one of the wildest bears we've ever had the pleasure of knowing. He's a wonderful, playful character that's full of cheer and charm. Oscar even comes with a note pleading, 'will you love me as much as I will love you?'
Oscar is a prime example of Silver Tag Bears – premium quality, hand crafted, characterful creations with nods to bear-making traditions. He's super soft and supple thanks to his amazing chocolate and caramel coloured plush fur. His black button eyes can barely contain his beautiful soul as his tartan lumber jacket can barely contain his hair! He's a big lad at over 18" in length but his bean filling helps weight him for stability and can be posed with ease.
This beautiful bear can be recognised as a member of the Silver Tag Bear family by the exclusive silver fabric 'S' tag stitched to his left foot pad. He's limited to just 1,500 worldwide!
Actual size is 18 ¾" (47.5cm) standing.
Silver Tag® Bear designs by Suki are protected by domestic and international copyright laws.