Nicholas Steiff Faberge Inspired Bear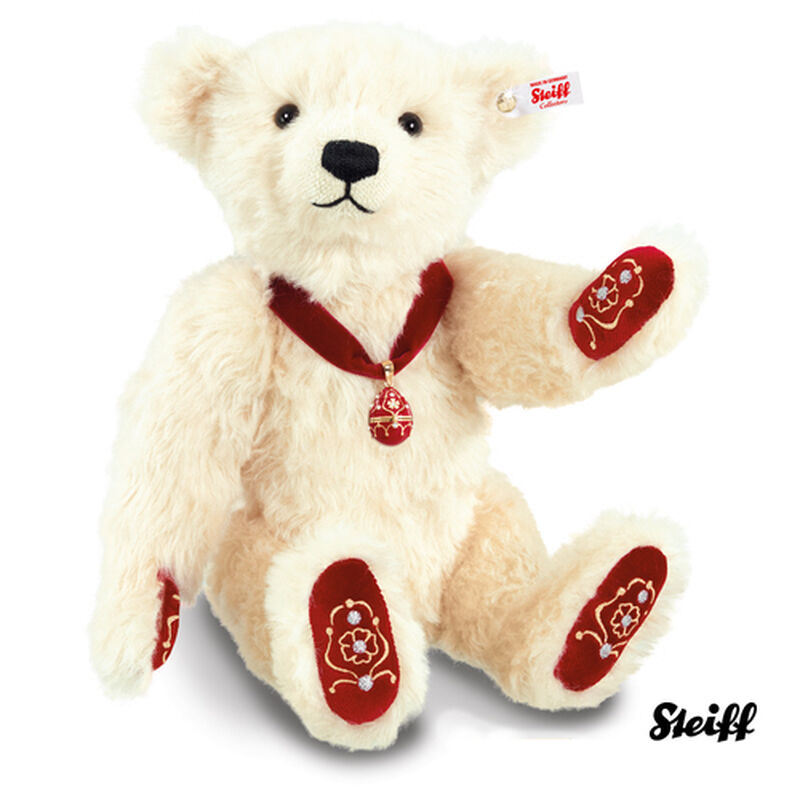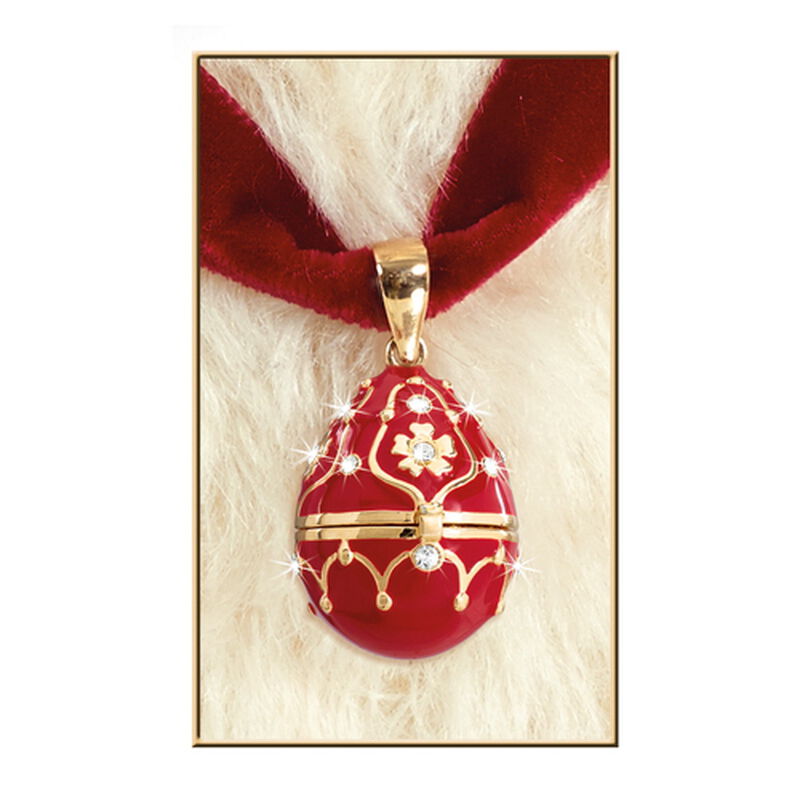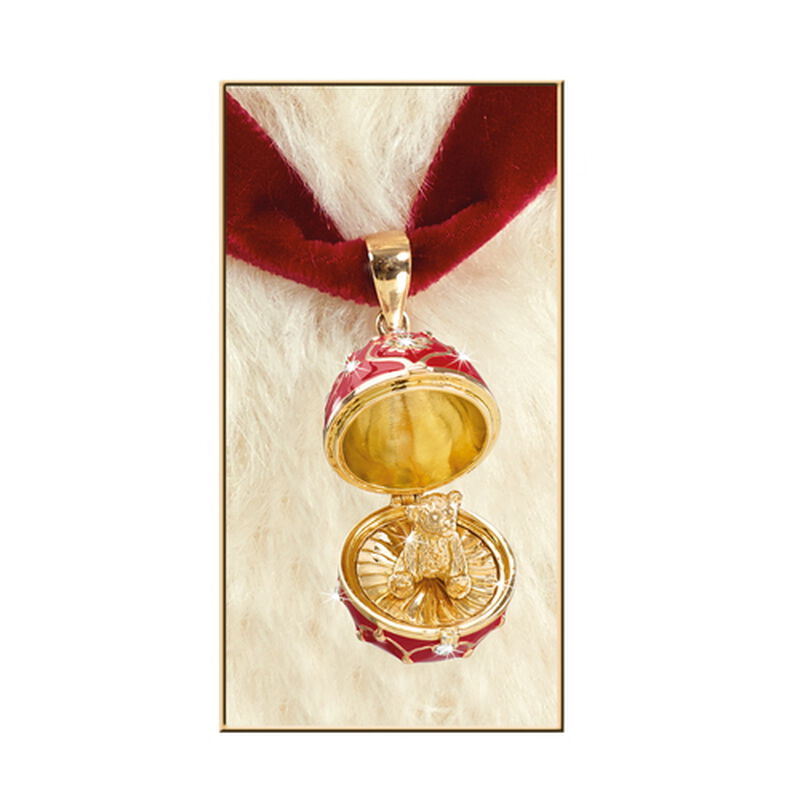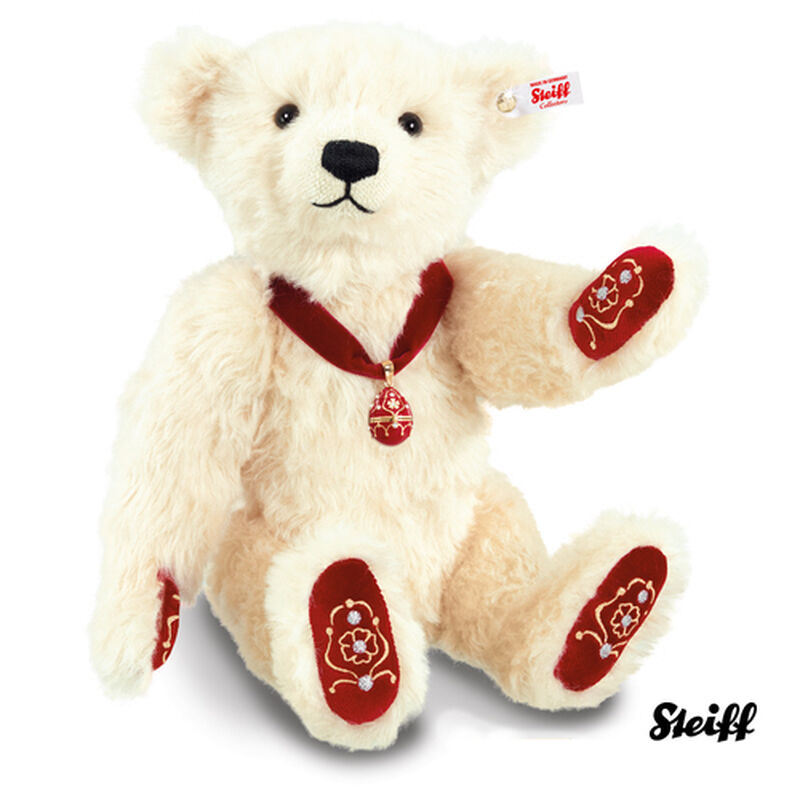 It was 1885 when Tsar Alexander III commissioned Fabergé to create the very first jewelled Easter egg for his wife. Her delight at this intriguing gift started a tradition that continued for 32 years and resulted in the most opulent Easter gifts the world has ever seen.
Now, Steiff have created a bear worthy of such riches, Nicholas by Steiff is hand-made from the finest ivory-white mohair. His bright boot-button eyes sparkle and his pronounced snout give him a noble and aristocratic air. His pawpads are made from luxurious rich red velvet and each is intricately embroidered in an elaborate pattern of golden and silvery thread.
Around his neck, inspired by Fabergé's most exquisite creations, is a beautiful egg-shaped pendant. Delicately enamelled in the same pattern as Nicholas' pawpads and set with a dazzling crystal. Open it to reveal a special treasure hidden inside…an exquisitely sculpted, miniature teddy bear!
Available exclusively from Danbury Mint, only 1,917 bears can ever be produced worldwide.