Monty the Gardener by Steiff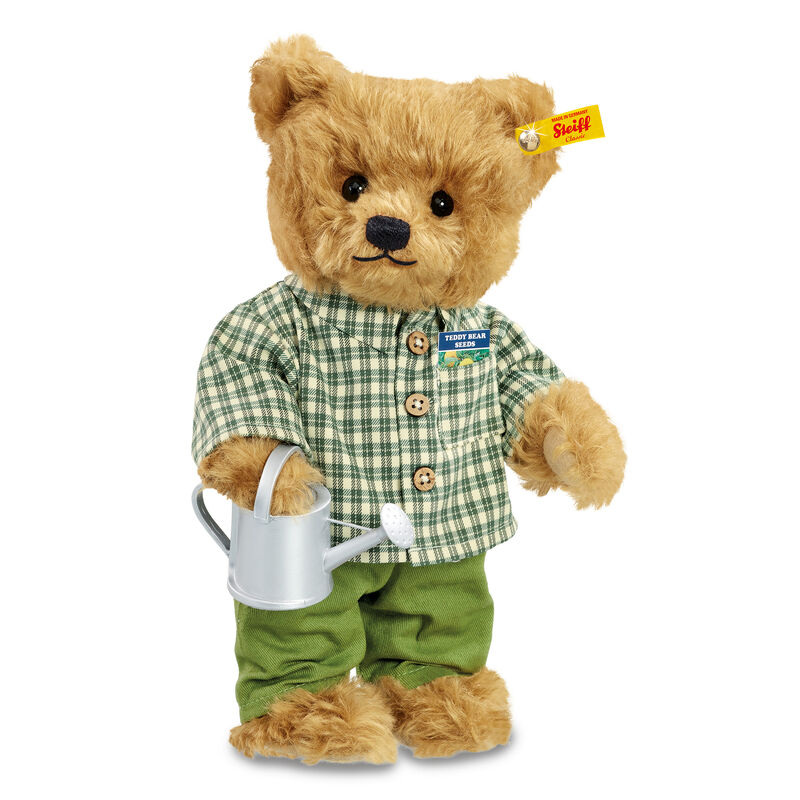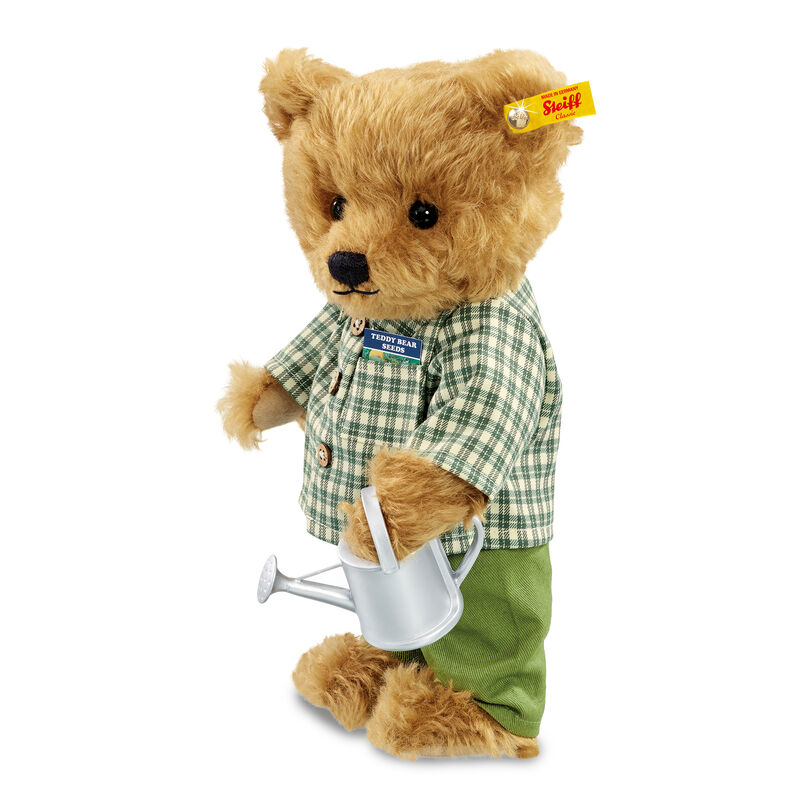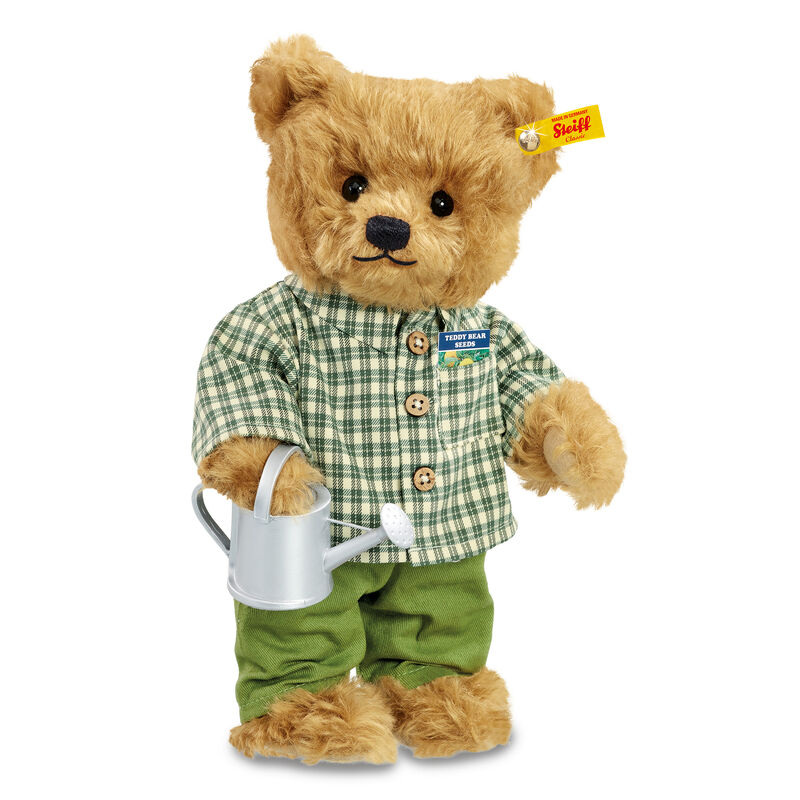 Monty just loves pottering around the garden. In his comfy green check shirt and khaki trousers, he's happy to stay outside all day tending his plants. He's even out first thing in the morning with his little silver-coloured watering can.
His favourite flower is a fluffy, double-bloom sunflower called what else but "Teddy Bear"! So Monty comes with a special gift just for you…a real packet of Teddy Bear Sunflower seeds.Traditionally crafted by Steiff and designed with flat feet so he can stand easily, Monty is made from the finest russet-coloured mohair. His delightful expression is full of character and there's a twinkle in his boot-button eyes.
The perfect gift for a green-fingered friend or a special gardening companion just for you!