Erik the Reindeer by Steiff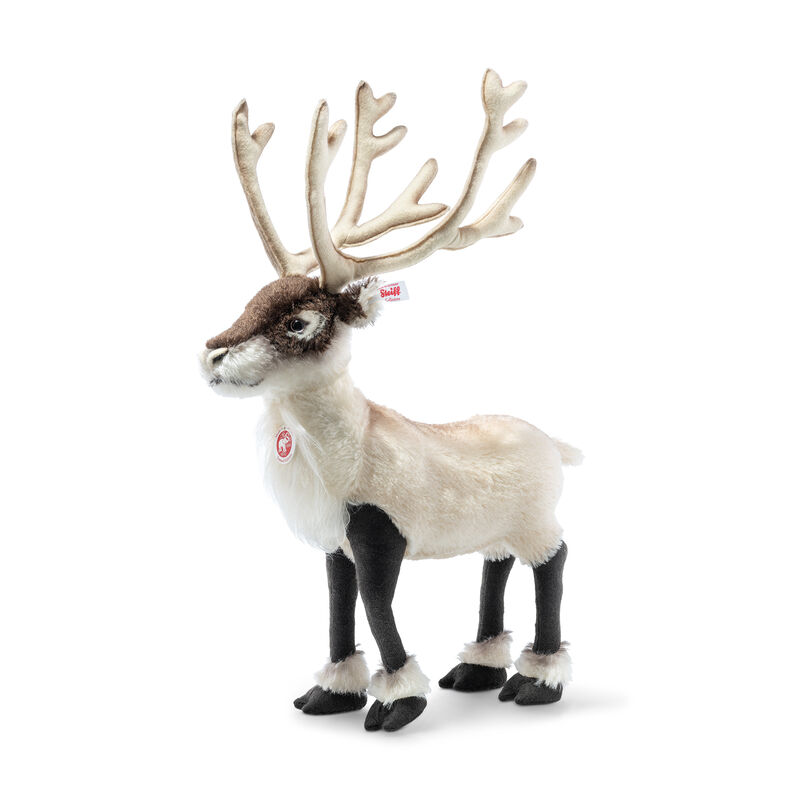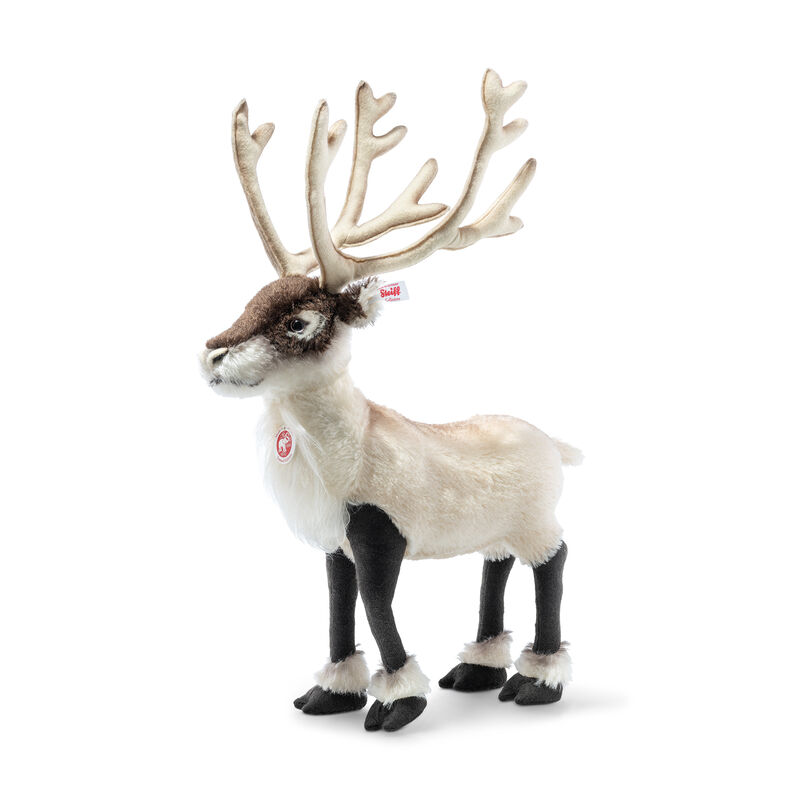 Say hello to Erik. He's a magical reindeer from the master-craftspeople at Steiff. He'd love to spend this Christmas – and every Christmas – with you.
Meticulously hand-made in Germany by Steiff, Erik is made of finest mohair, the beautiful, silky-soft coat of the Angora goat. His bright black eyes twinkle and his lovingly hand-stitched nose and mouth are accented with skilled airbrush strokes, giving him that special Steiff character. They named him Erik – Norse for 'eternal ruler', and with that magnificent antler crown on his head, it's wholly fitting.
His legs and fluffy hooves are re-enforced with wire, enabling you to stand him in whatever regal pose you wish. He's a real handsome beast – it's no wonder the native people of Lapland regard reindeer as one of the most sacred animals in their culture.
Decorating the left ear of Erik is the bright white tag and gold-plated button to assure you that he is a genuine Steiff limited edition. Production is strictly limited to just 1,225 pieces worldwide, ensuring his rarity as a collector's item.
Actual size of Erik is 13 ½" (34cm) standing.