Celsa the Tortoiseshell Cat by Kösen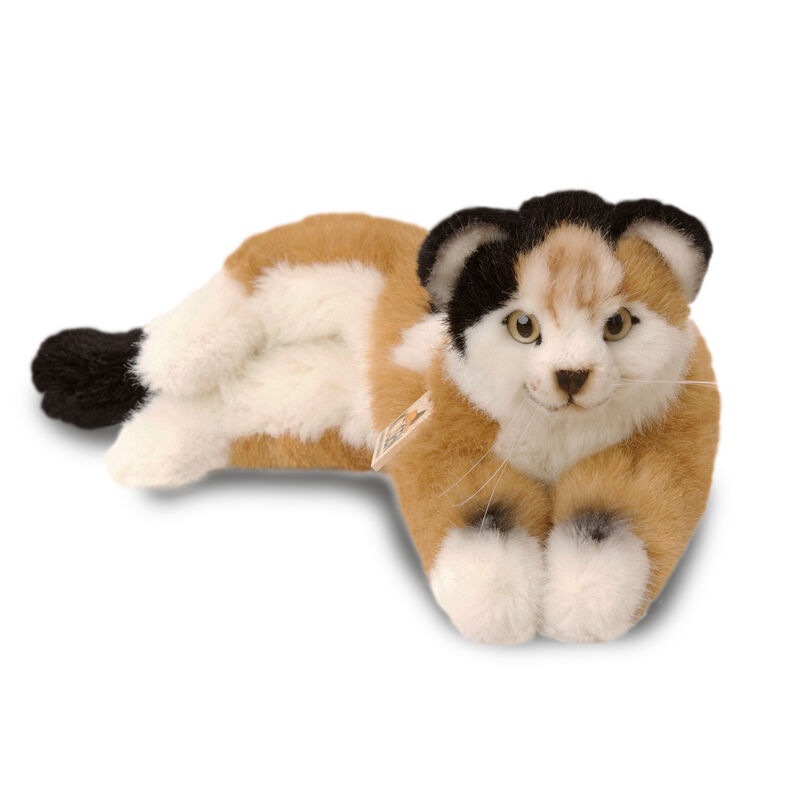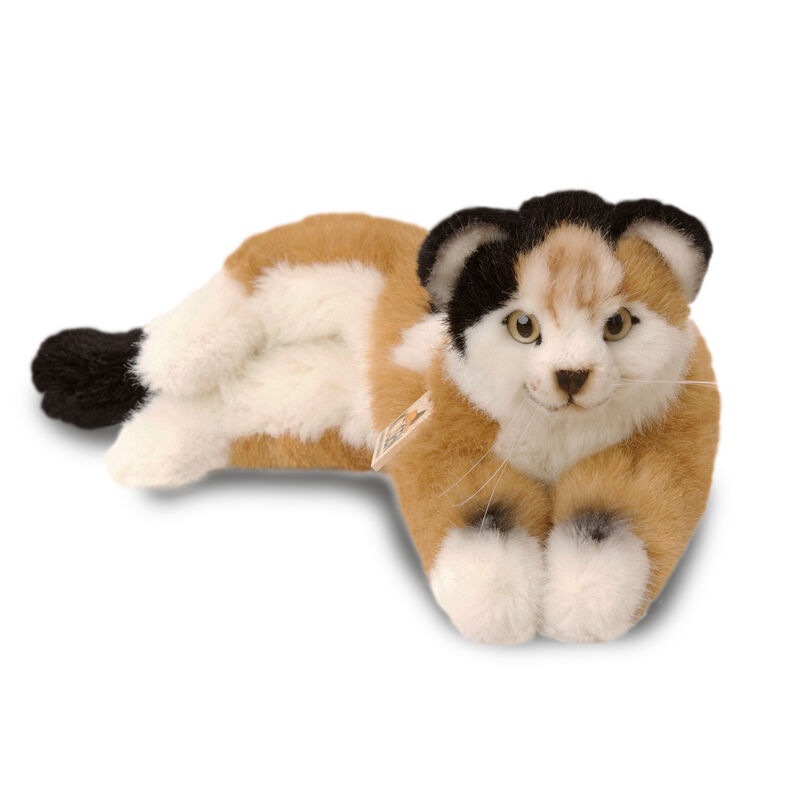 Kösen is renowned for making some of the world's finest collectible animals. With over a century of expertise in the toy industry, their creations are famous for the incredible attention to detail and high-quality materials that combine to give each animal an astonishingly lifelike appearance.
Celsa is made from the highest quality plush fabrics and part filled with poly-pellets, making her marvellously soft and incredibly snuggly. Posed in a reclining position, this cute cat features classic tortoiseshell markings, a charming smile and beautiful, lifelike eyes that sparkle with joy! On her side she bears the traditional wooden tag featuring the Kösen lion logo.
Actual size is 12.5" (32 cm) in length.