"Always in My Heart" Steiff Bear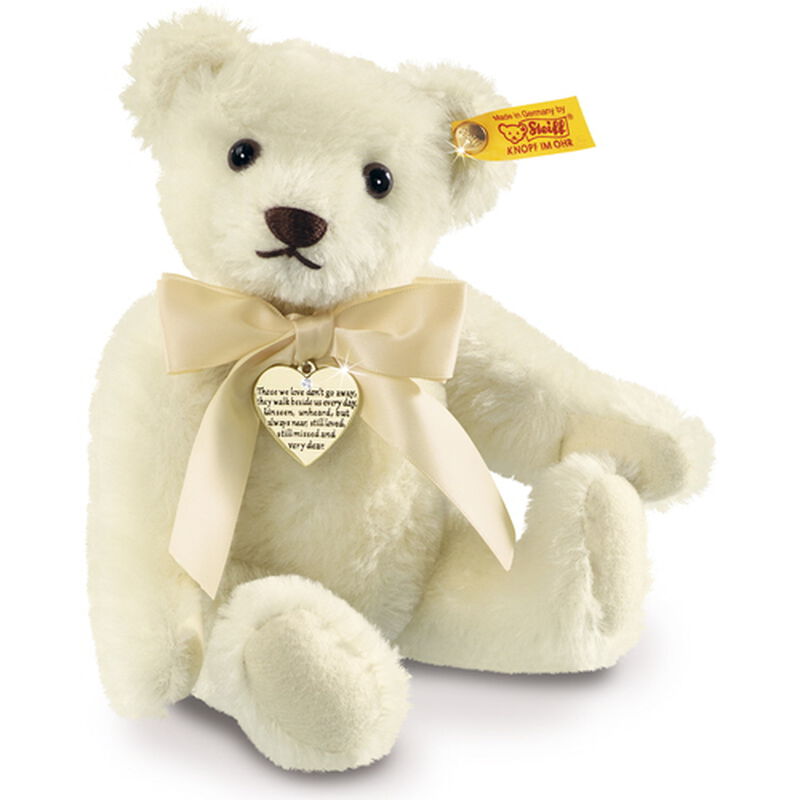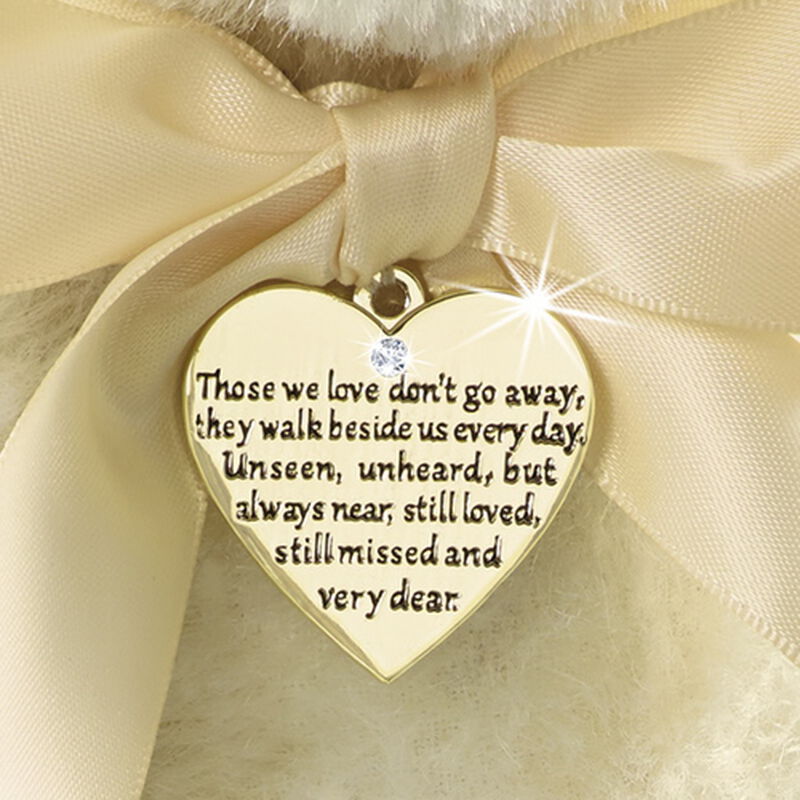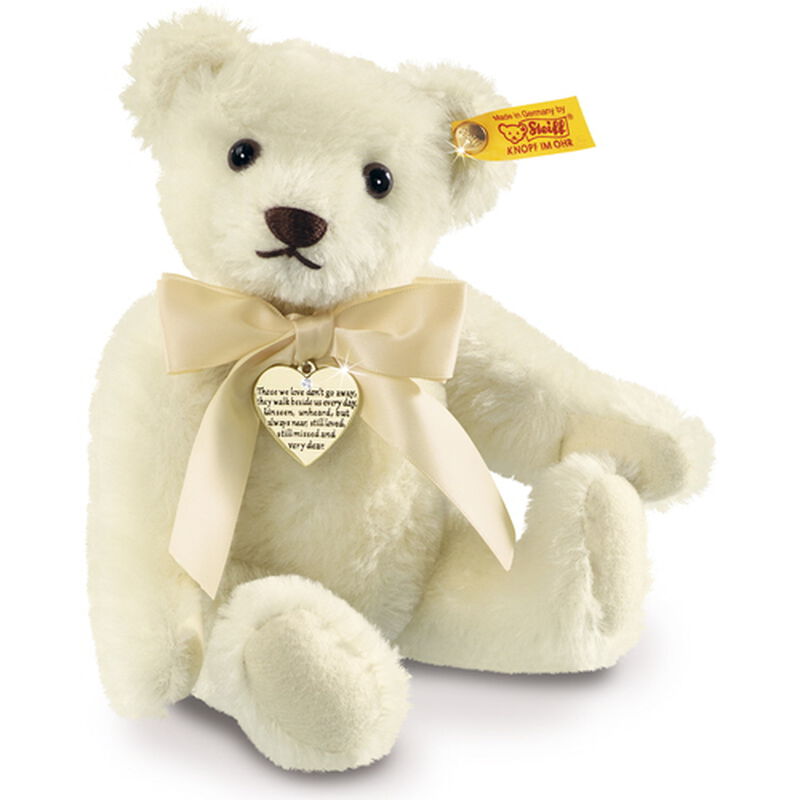 Losing a loved one is never easy. They're gone, but their spirit lives on in your heart. And they will always be there in the memories that you shared.
Now Steiff present a beautiful keepsake bear, as a comforting reminder of the one you have lost and still hold so dear.
Hand-made from the finest, pure white mohair and with a gorgeous hand-stitched nose and mouth – this bear's expression is full of character. Just one look and you'll know you've found a friend to share even those most difficult days.
The 'Always in my Heart' Bear wears a pale gold satin ribbon lovingly tied in a bow. Suspended from it is a 22ct gold-plated heart-shaped charm. Engraved upon it are the words, "Those we love don't go away, they walk beside us every day. Unseen, unheard, but always near, still loved, still missed and very dear".
Actual height is 9" (24cm) standing.