National Geographic Hippo – Hedda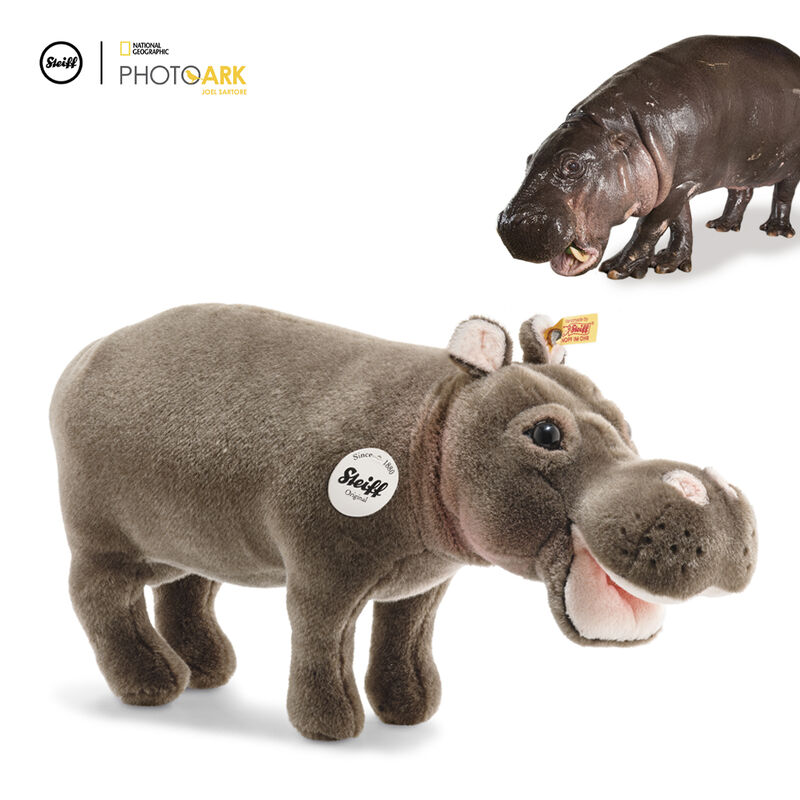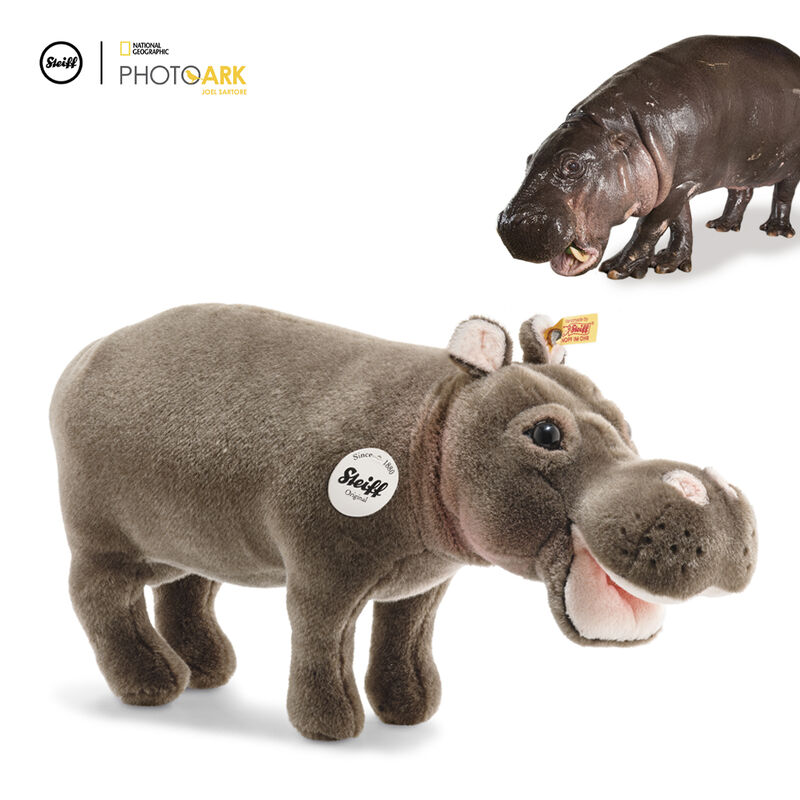 Unregulated hunting of hippos for their meat and ivory tusks, combined with shrinking habitats, has led to a decline in populations across Africa. At the current rate, the species could disappear within a century. As a result, they need our protection.
Hedda is made from wonderfully soft brown plush with delicate pink accents on her ears, tongue and nose. She has delicate airbrushed details on her face and her lovely big eyes give her a delightful friendly expression. Hedda would make the perfect addition to your family
About the PhotoArkPhotographer, Joel Sartore, has embarked on a 25-year project to document 12,000 captive species worldwide inspiring people to save these animals and their natural environments before they disappear forever. To date, Joel has photographed more than 9,000 species for his PhotoArk. Now, Steiff has partnered with National Geographic to create a special collection of plush animals in support of preserving biodiversity.
SEE WHAT WE CAN #SaveTogether
The Steiff Purity Law makes their teddy bears the safest you can buy.