Olivia, the Horse on Wheels by Steiff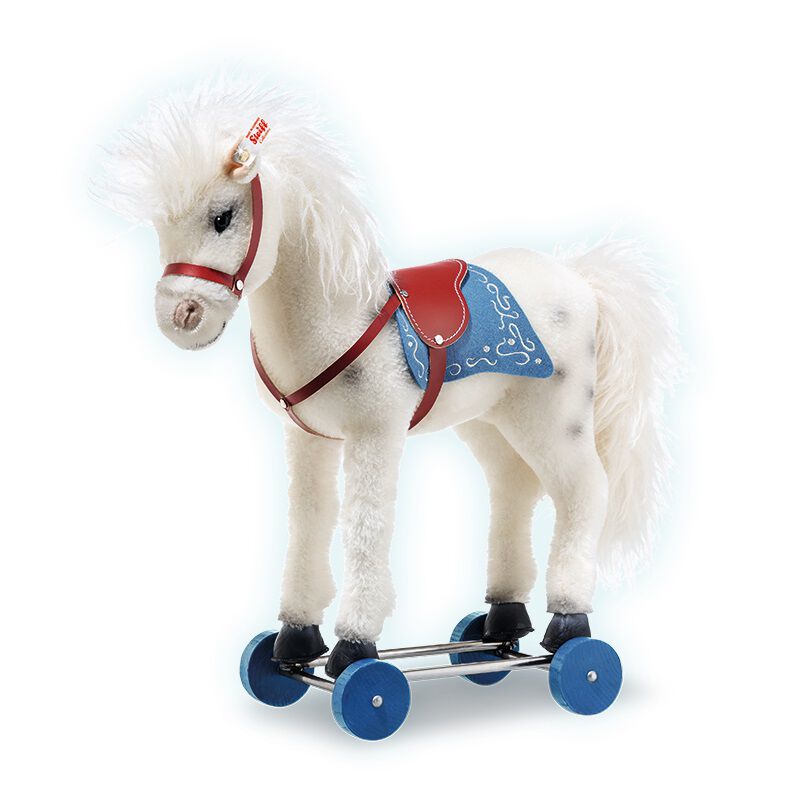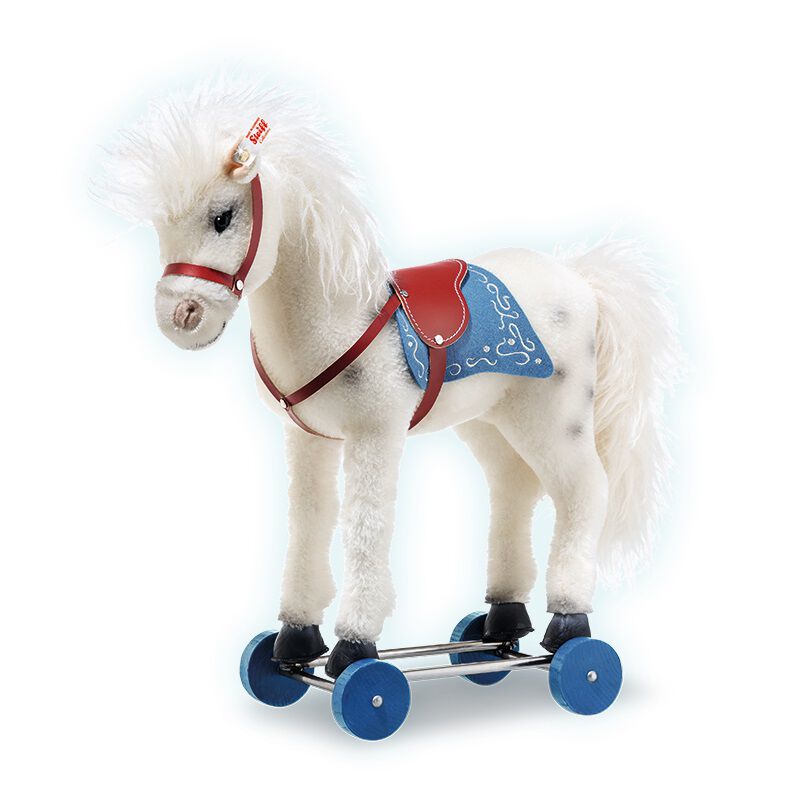 Olivia eagerly waits for her moment in the spotlight. With her arched neck, pricked ears and gently flared nostrils as she waits to perform.
Inspired by early Steiff Circus horses, Olivia is made from the finest mohair, with her tail and mane crafted from luscious long-pile mohair. Her cyan saddlecloth is decorated with beautiful silver ornaments and her left ear features Steiff's classic white-tag button in-ear pin. A staple feature of limited edition Steiff bears!
She is mounted upon an antique-effect wooden frame and wheels, inspired by early Steiff wooden horses crafted over 100 years ago!
Actual size is 43cm tall.