African Daisy Amethyst Silver Ring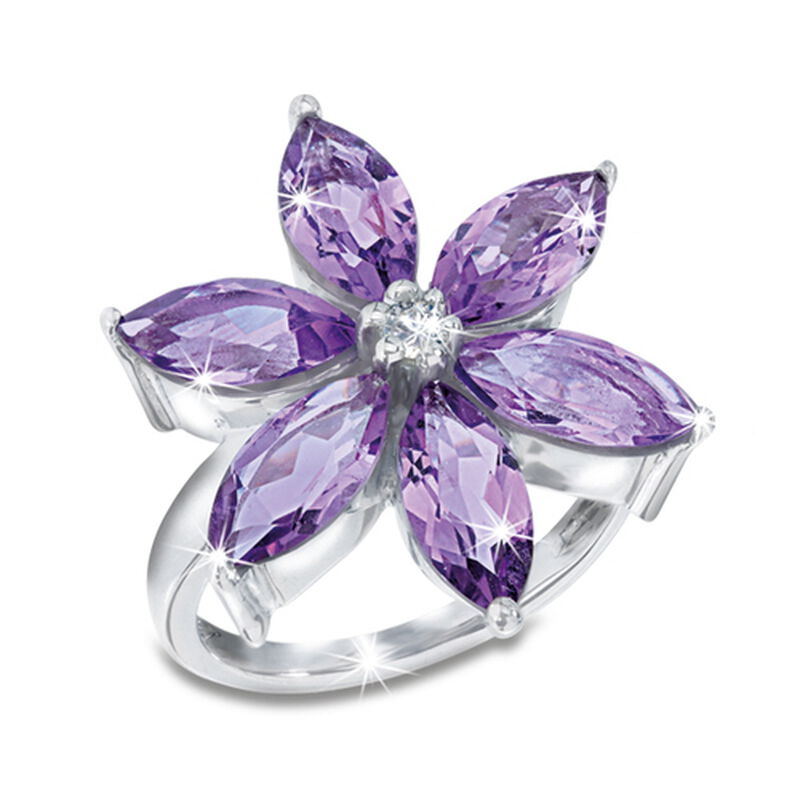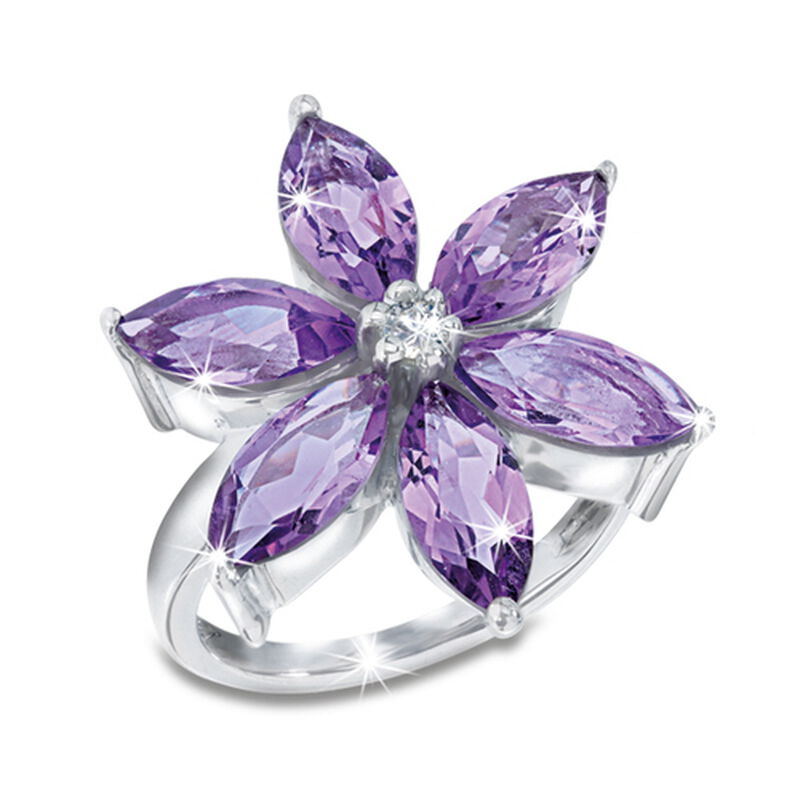 In stock. Ships in 4-7 business days.
Royal amethysts have been used to re-create the vibrant petals of the exotic African daisy in this unique sterling silver ring. With rhodium plating and a single white topaz in the centre for extra sparkle, this is a piece that oozes tropical beauty.