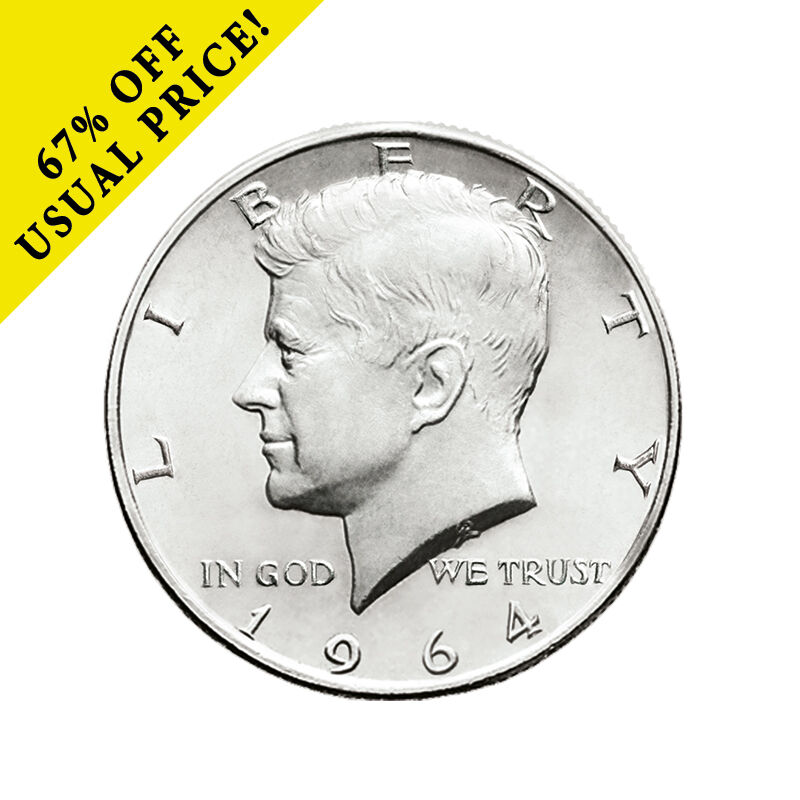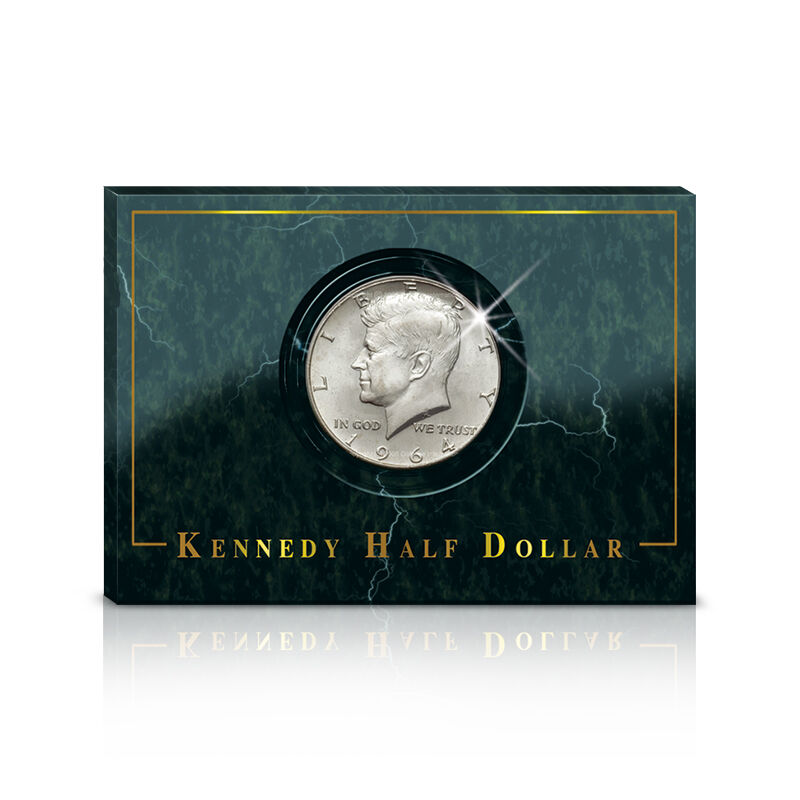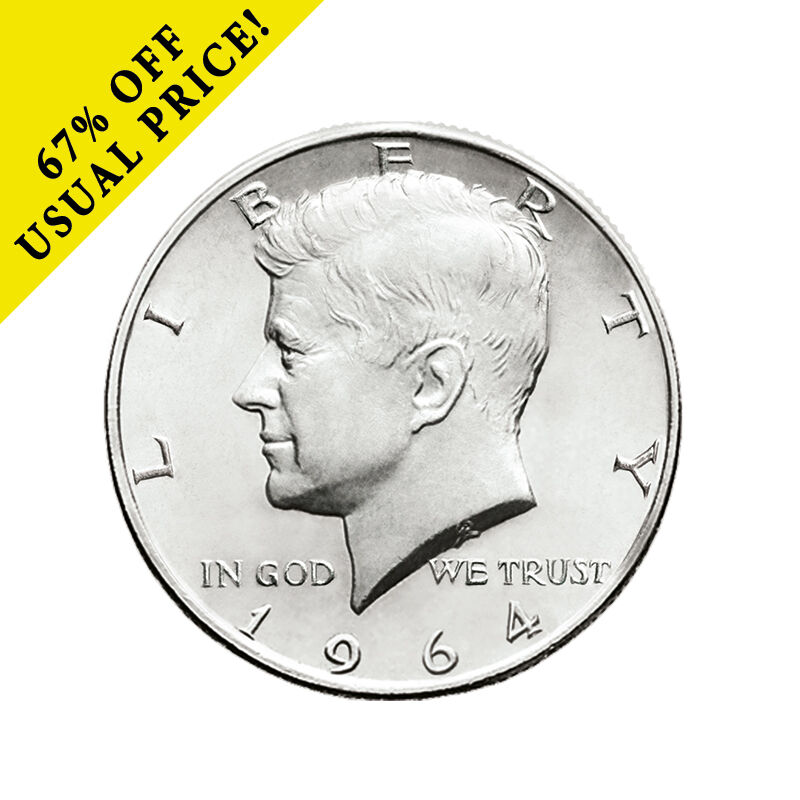 Special offer! You can own this historic coin for only £9.95 – WITH FREE DELIVERY! That's a £20 saving off the usual price and remarkable value for this magnificent coin.
Rushed to mint in 1964 to honour the fallen American President... nearly wiped out of circulation by an adoring public.
Supplies are extremely limited. Don't miss this opportunity to own one of the most coveted of all U.S. coins! Satisfaction is guaranteed.
With your purchase, you will be enrolled in the Collectible Coins of America programme granting you the opportunity – but not the obligation – to purchase other historic U.S. coins. As you build a wonderful collection of important American coin treasures, you'll also receive a FREE deluxe wooden display to house your collection.
Due to the exceptionally low price of this 1964 Kennedy Half Dollar, supplies are limited. Limit one per household.